Itineraries
From the Helderberg Hilltowns to the Hudson River, there are so many activities that you can experience in Albany. We've assembled some of our favorite activities into themed itineraries, or you can pick your own adventure!
Check back often to see what new itineraries we've added!
Plan Your Adventure to Albany!
Discover Albany's Shaker Heritage: A Tranquil & Historic Getaway
The Shakers are one of the most significant communal religious society in American history with significant ties to... More
Something's Brewing in Albany: Tour Albany's Craft Beverage Producers
Albany has a history of coming in first. We are America's oldest city, home of the first bakers' dozen, the first grand slam, and the first... More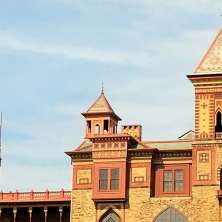 Uncover the Hudson River School
America's first major art movement, the Hudson River School, was born a few miles South of Albany County in the northern Catskills. The art movement flourished in the... More