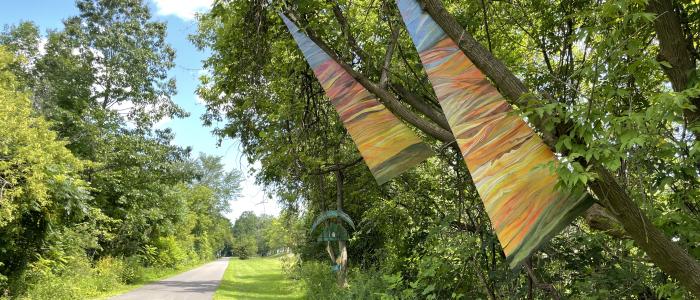 Embark on an Albany County day trip in the Towns of Bethlehem, Coeymans and New Scotland. From kayaking along the Hudson River, to exploring Albany County's only arboretum, these three bordering towns offer a day trip packed with outdoor adventures. Keep reading for a day trip itinerary for Bethlehem, Coeymans and New Scotland.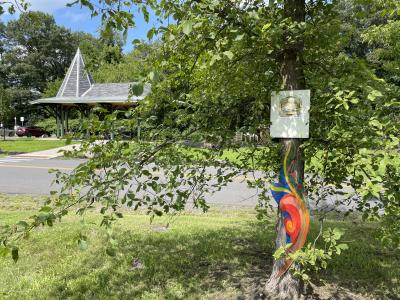 Morning
Start off your day trip at the New Scotland end of the Albany County Helderberg Hudson Rail Trail. Located at Main Street & Grove Street in Voorheesville, this end of the rail trail features a pavilion that is similar in design to Voorheesville's former railroad station. Hop on the rail trail and admire a fabric arts installation by artist Susan Togut. This installation is part of Art on the Rail Trail (ART), a public art initiative made possible by a volunteer committee of the Mohawk Hudson Land Conservancy.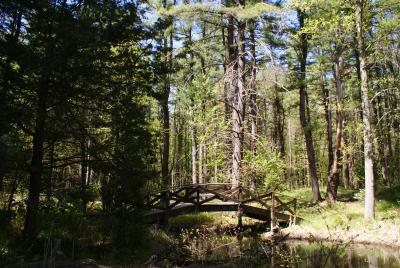 Venture on a 10-minute drive to the Pine Hollow Arboretum for a peaceful morning walk. Tucked in the Bethlehem hamlet of Slingerlands, the 22-acre arboretum is home to a network of trails and 11 ponds. Admire towering pines, lush firs and a variety of trees and plants highlighting the diversity of the world's forests. The Pine Hollow Arboretum is open for free from dawn to dusk, 365 days per year.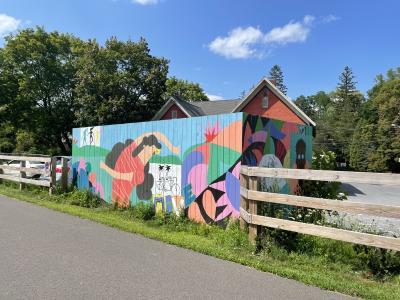 Afternoon
Next up, head into Delmar, a charming hamlet in the Town of Bethlehem, for lunch. If you are in the mood for sushi or Japanese cuisine, enjoy lunch at Shogun. Or, try Swifty's for a mouthwatering menu of pub fare including a wide variety of salads, sandwiches, wraps, burgers and more. 
While in area, pop over to see a few more of the Art on the Rail Trail (ART) installations. There is a bright mural by artist Angela Cuozzo for Bliss Juice Bar on Delaware Avenue in Delmar and another mural by artist Andrea Hersh at the Adams Street Rail Trail entrance. Venture to the Kenwood Ave. trailhead to see the Young People's Mural (pictured above) designed by student Emily Meier with project work led by Andrea Hersh.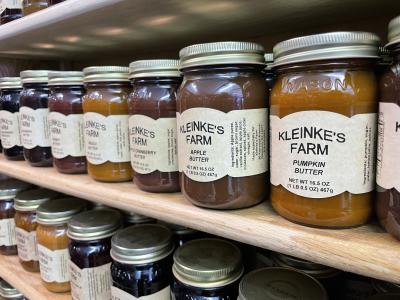 Kleinke's Farm is a must-add stop to your day trip! Nestled in the Bethlehem hamlet of Glenmont, the family-owned and -operated farm is full of charm. Housed within an 1800's Dutch barn, browse the farm store stocked with fresh produce, local meats, unique gifts and much more. Make sure to say hello to the friendly farm animals including a peacock, goats and donkeys! The farm refreshes items throughout the seasons so from summer to winter there is always something new to see.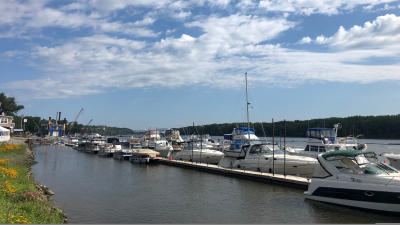 Late Afternoon/Evening 
Embark on a 20-minute drive to Coeymans Landing Park. Nestled on the banks of the Hudson River, the park features a playground, picnic tables, gazebo and boat launch. It is also home to an Upstate Kayak Rentals self-serve kayak rental hub! Spend the rest of the afternoon exploring the area by kayak. Paddle around the area for unique views of large barges and ships from the nearby Port of Coeyman's.
After your paddling adventure, it is time for dinner! Yanni's Too, also located in Coeyman's Landing Park, is a waterfront restaurant with can't-beat Hudson River views. Dine on award-winning seafood fare and cheers with colorful cocktails on the spacious patio. The family-owned restaurant has impressively scooped up multiple "Bestie" awards from Capital Region Living Magazine including "Best Calamari", "Best Lobster Mac n Cheese", "Best Seafood Restaurant", "Best Chowder" and "Best Outdoor Dining." Lucky diners will witness a stunning sunset over the Hudson River while enjoying dinner.