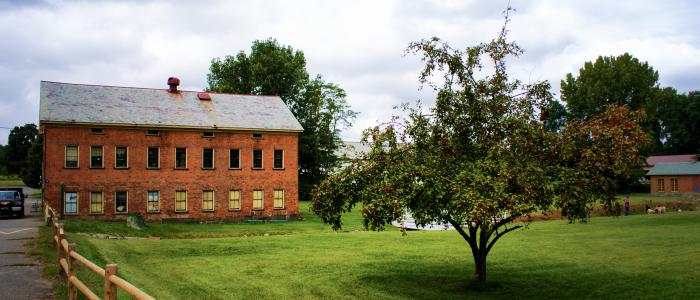 History buffs, foodies and nature lovers will enjoy a day trip to the Town of Colonie. Plan a day exploring Colonie's historic sites, outdoor spaces, eateries and shops. Keep reading for a day trip itinerary for the Town of Colonie in Albany County! 
Check out the Colonie Chamber of Commerce for more information on restaurants and businesses in the Town of Colonie. 
 
Morning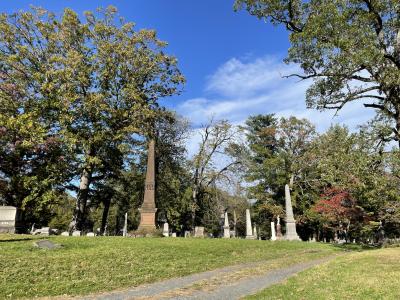 Kick off your day trip with a visit to the historic Albany Rural Cemetery. Nestled in the Village of Menands (within the Town of Colonie), Albany Rural Cemetery is a textbook example of the rural (or garden) cemetery movement. With meandering roads, enchanting wooded hills and exquisite burial monuments, it is a unique spot for a morning stroll. You'll be in good company with one president (Chester A. Arthur), 34 members of Congress; 8 presidential Cabinet members; 5 New York State governors; and 55 mayors of the City of Albany all buried in the cemetery.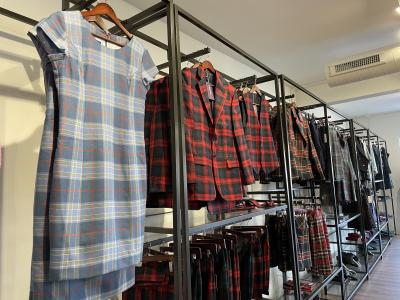 After your morning stroll, head on a 12-minute drive to Latham (a hamlet within the Town of Colonie) to ScotlandShop USA. The Latham store is ScotlandShop's first United States location! Browse the collection of authentic Scottish products including kilts, skirts, scarves, shortbread and much more. Looking for the perfect souvenir? Check out items such as scarves, bow ties, ornaments and more in the newly designed Albany tartan.  

Afternoon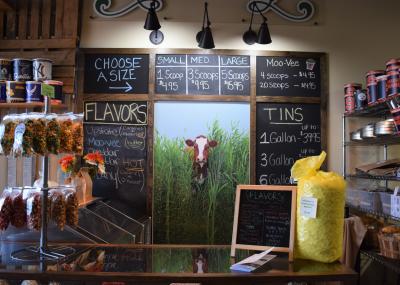 It's time for lunch! Go on a 12-minute drive to O'Toole's Restaurant Pub. The Irish pub, nestled on Central Avenue in Colonie, is open for lunch every day except for Wednesdays. Enjoy pub fare inside the friendly restaurant or outside on the patio. Are you gluten-free? The eatery prides itself on its extensive gluten-free menu offering meals, appetizers, and even gluten-free beer.
After lunch, pop in next door to What's Poppin, a locally-owned gourmet popcorn shop. What's Poppin specializes in "Chicago Style" gourmet popcorn in a variety of unique flavors. For some more local flair, pick up the Albany Mix (cheddar and caramel) or Upstate Mix (cheddar hot and caramel).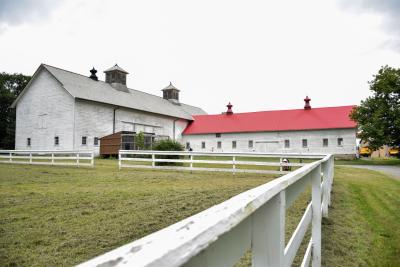 Next up is a visit to Shaker Heritage Society, the site of American's first Shaker settlement. Open Tuesday to Saturday, start at the museum and gift shop housed in the 1848 Shaker Meeting House. Pick up a self-guided tour of the Shaker site and begin exploring the grounds including the herb garden, historic buildings, cemetery and more. Keep an eye out for the interpretive signs scattered around the grounds to learn more about the Shakers. Footsteps away from the historic Shaker buildings is the 180-acre Ann Lee Pond Nature Preserve. Embark on a walk along the trails for a tranquil exploration of the wetlands, forest and meadows.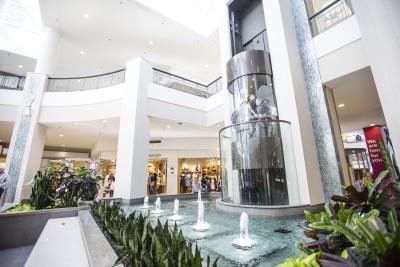 Photo provided by Colonie Center
Head on a 9-minute drive to Colonie Center after exploring Shaker Heritage Society and the Ann Lee Pond Nature Preserve. The shopping mall is located on Wolf Road, Albany's busiest commercial corridor. The mall boasts over 100 specialty shops including locally-owned businesses and large retailers. As the region's second largest shopping mall, it is a great place to shop 'til you drop!
Evening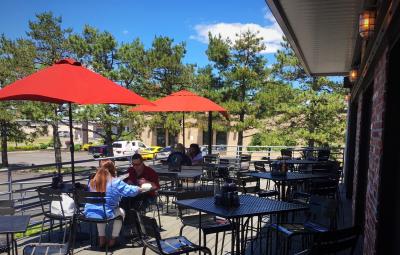 Hungry for dinner? Wolf Road is home to a multitude of restaurants serving up a various cuisines. With top notch fare and a vibrant atmosphere, TORO Cantina is one of the most popular Mexican restaurants in the Capital Region. Warehouse Grill & BBQ, a family-owned and -operated barbecue joint, offers salads, sandwiches, burgers and an extensive craft beer selection. Plus, Mr. D's Restaurant and Lounge (housed in the Crowne Plaza Albany - The Desmond Hotel) is around the corner from Wolf Road. The revamped restaurant serves up delicious American fare including burgers, sandwiches, salads, soups and entrees.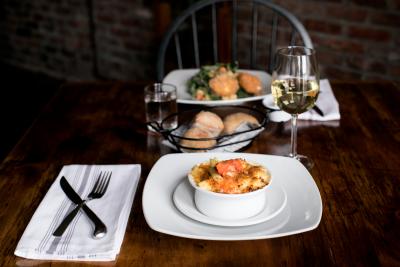 Alternatively, embark on a 10-minute drive to The Century House in Latham for a delicious dinner! The restaurant specializes in fine dining and is a go-to spot for prime rib, steak and lobster. The Century House offers weekly specials including Prime Rib Wednesdays and Burger Thursdays. The menu's dishes are comprised of fresh and local ingredients. Dine indoors in the charming historic atmosphere or dine al fresco beneath the tented patio and twinkle lights.