Welcome to Albany County!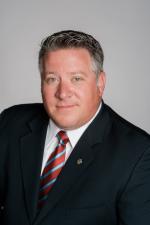 It's a great place to live, work, visit and raise a family. There are so many unique locations to discover from the New York State Capitol and Empire State Plaza to museums in Albany. We have breathtaking sites like Cohoes Falls or views from Thacher Park and the Helderberg Escarpment. The Albany County Rail Trail and Lawson Lake offer picturesque locales for recreation. And when it comes to sporting events and concerts, our MVPA Arena has undergone a major transformation and is the premier spot for entertainment. Whether you're looking for a day trip, or longer, to enjoy historical and cultural sites or natural landscapes or planning a business conference, Albany County has so much to offer.
Daniel P. McCoy
Albany County Executive
---
About the Area
Albany County is a vibrant community full of small businesses, locally-owned restaurants and plenty of exciting things to do. Searching for more information about parking in Downtown Albany? A detailed history of Albany? Information on local colleges & universities? Business & Community resources? You have come to the right place to Discover Albany! 
Learn more about Albany!
40 Unique Reasons to Visit Albany County
Happy National Travel & Tourism Week! To celebrate the special 40th anniversary of this U.S. Travel More
75th Annual Albany Tulip Festival: Special Events
Albany's signature Spring celebration, The Albany Tulip Festival, marks 75 years in the city's More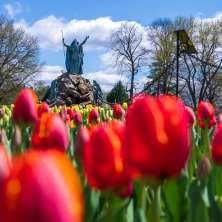 City Gardener, Jena Commerford's, Top 5 Tulip Picks of 2023
Descriptions provided by Jena Commerford Every Spring, Albany blooms with a sea of tulips at More