Partner Toolkit
Increase the Value of Your Partnership by utilizing these key tools:
Event Promotion
Are your events added to the albany.org event calendar? Viewed 14,000 times per month, this page is the most viewed page on albany.org. We frequently feature events from the calendar on our social media networks and in our blogs, too!
Easily submit your event using this form or send the details to Morgan Hughes, our Marketing Assistant, so she can add them for you! Remember to add photos to your event submissions to make them as appealing as possible.
Special Offers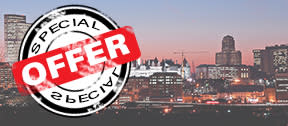 Create "coupons" through the Partner Portal to feature a special deal or discount for your hotel rooms, restaurants, attractions, or services. Once you do, they will be listed on this webpage which we frequently promote to our social media networks of over 14,000 followers and include in our bi-monthly consumer newsletters which goes to over 25,000 members. 
Discover Albany Social Media
Engage with us on our Discover Albany social media platforms! We're currently using Facebook, Twitter, Instagram and LinkedIn and are actively re-posting, re-tweeting, favoriting, and pinning posts from you, our partners! Tag us in your posts or let us know when you're running a social campaign so we can help spread the word.
Advertising with Discover Albany
Drive website visits and sales by placing an ad on Albany.org. Advertisements on our website are affordable and easy to monitor. Contact Director of Marketing Katy Cotter for more information.  
Sales and Services Team
The Discover Albany Sales and Services team work hard to promote Albany as a premier meeting and event destination, and we describe our destination through our partners. We distribute sales sheets with information on the destination and things to do in the area, places to eat, where to stay and much more! When they book their meeting or event, we provide them with expert services and refer any leads directly to you. In doing so, you see the direct value of your partnership with us.
Give Them What They Want! 
Replenish your supply Discover Albany Visitors Guides! Make sure they are displayed at attraction front desks, hotel lobbies, guest rooms, and more. Place an order on the partner portal or contact Morgan today to request a shipment.
View this document to see how you can use the Partner Portal to your benefit.  
Contact Us
Our Partnership Team is ready to help! Contact our Community Engagement Manager, Maeve McEneny-Johnson, or call 518-434-1217 x1202 to learn more!
You might also be interested in: