Albany Attractions
Due to the current restrictions put in place due to the Coronavirus (COVID-19) by Governor Cuomo​, many attractions are temporarily closed.
From museums and historic sites in downtown Albany, to scenic views and outdoor adventures in the Helderberg Hilltowns, Albany County boasts a variety of must-see attractions. Tour top landmarks, explore the rich landscape or visit one of the world-class museums for a trip that is beyond conventional.
What are Albany's Must-See Attractions?
Insider Scoop on Albany Attractions
Must-See Sights at the Empire State Plaza
A trip to Albany would not be complete without seeing New York's grand Capitol Building and the More
9 Unique Museums To Explore & Discover
Upstate New York is full of fascinating history waiting to be uncovered. While on a trip to Albany, More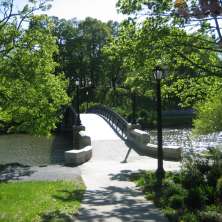 Socially Distanced Date Ideas in Albany for Every Relationship Stage
Typical date night plans can be tricky during the age of social distancing. Whether couples are More