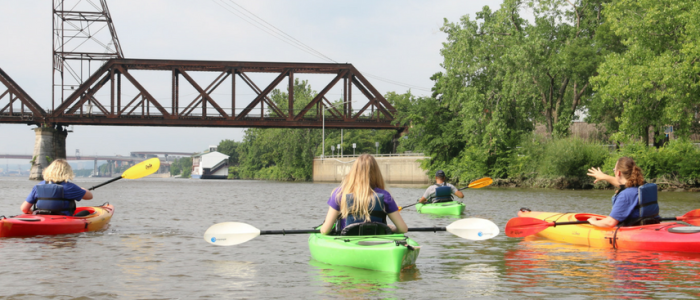 Are you seeking an action-packed adventure during your trip to Albany? From kayaking on the historic Hudson River, to soaring through the treetops on a zip line, Albany County and the surrounding areas are filled with exciting outdoor experiences for the whole family. Get your thrills at the following attractions in Albany County and beyond! 
At WildPlay, the only way to go is up! This adventure course is located in the beautiful Thacher Park, high above Albany. Climb log ladders, swing on rope swings, dodge logs, and cross wobbly bridges. This park is out to throw new challenges at you - but stick with it, and you'll learn something about yourself and your kiddos.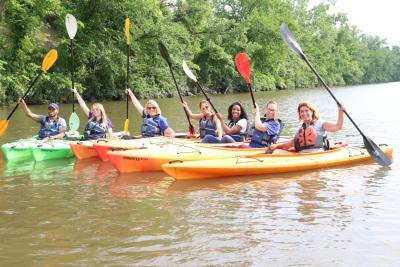 Explore the scenic Hudson River, journey through hidden canals and soak up skyline views on a paddling adventure with Upstate Kayak Rentals! At the self-serve Kayak Rental Hub at the Corning Preserve Boat Launch, Albany riverfront explorers can conveniently book and unlock a kayak with their cell phone. Rent a pair of kayaks, life jackets and accompanying equipment for an hour and a half for $50. Venturing in a rented kayak on one of New York's most historic waterways is an unforgettable way to experience the outdoors in Albany!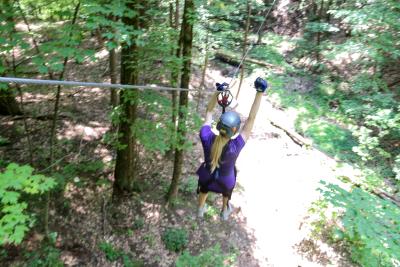 Mountain Ridge Adventure
Zoom above the trees at Mountain Ridge Adventure, located a short drive from the city of Albany. Channel your inner Tarzan at the Treetop Challenge Course with swings, bridges, cargo nets and more! Or, soar along on a zip line to reach heights of up to 70 feet with stunning views. Mountain Ridge Adventure is an exhilarating way to experience nature!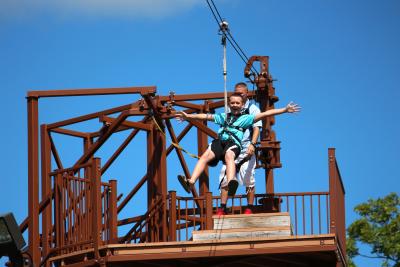 Howe Caverns
Above ground at Howe Caverns, visitors can zip, climb, jump, rock and roll at Howe High Adventure! Opening in late June, this outdoor adventure park features an H2OGO Ball, 4 Tower Zipline, Ropes Course, Air Jumper, Rock Climbing Wall, and more activities for thrill-seekers!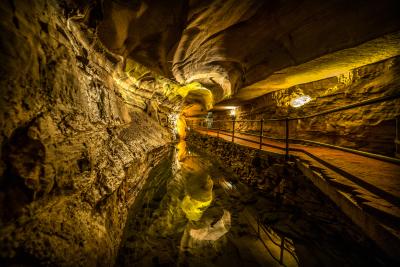 Or, travel 156 below the Earth's surface and discover underground wonders in the six million year old caves. Explore magnificent rock formations, molten stone, underground lakes and mysterious grottos on a tour that includes a boat ride! Whether you are embarking on an underground journey through the caves, or flying high above ground, Howe Caverns is a destination full of thrills.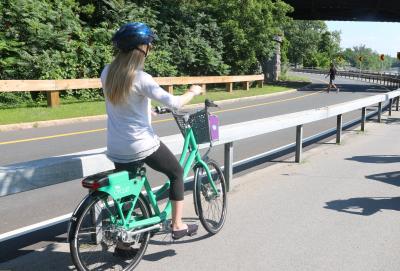 Explore Albany like a local on a CDPHP Cycle! Hop a shiny green bike at one of the conveniently located stations throughout the Capital District, go for a spin and then drop it off at a station when you are done. If you are searching for a bike trail with panoramic views, or a grassy woodland patch to explore, check out our Top Places to Bike in Albany County for recommendations.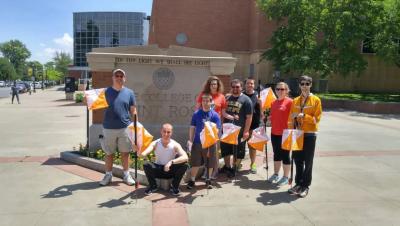 Capital Region Nordic Alliance
The Capital Region Nordic Alliance is dedicated to promoting Nordic sports such as biathlon, orienteering, snowshoeing and cross-country skiing to the entire Capital Region community. The alliance hosts events that are open to the public throughout the year, so if you are interested in navigating terrain with a compass in the summer, or snowshoeing in a park in the winter, check their website to see if there is an event going on during your stay in Albany!