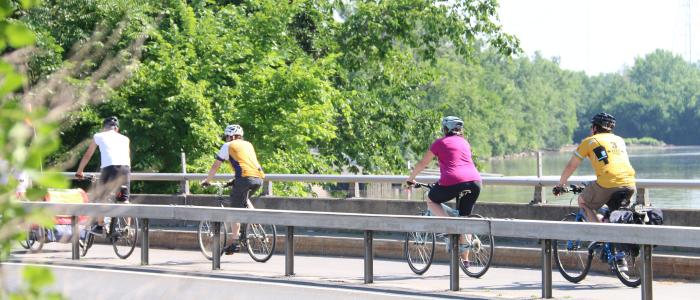 Searching for a way to cover a lot of ground, enjoy the fresh air and see the sights? Pedal your way across Albany County! Biking is a fun activity for visitors (and residents) to discover all that the area as to offer. Whether you are looking to hit a trail, explore the riverfront, or ride through a scenic park, there are a variety of wonderful cycling locations to choose from in Albany County.  
Plus, thanks to Capital District Transportation Authority there are now bike rental stations across the Capital Region! Hop on a CDPHP Cycle for just $5 an hour and pedal on an adventure.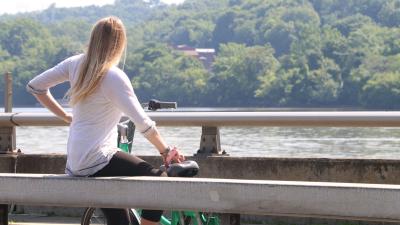 Hop on the Erie Canalway Trail for an outdoor biking adventure! Following the famous Erie Canal, this trail spans 363 miles from Albany to Buffalo. The section between Little Falls and Albany is known as the Mohawk-Hudson Bikeway. You can hit the trail starting at Albany's popular Corning Riverfront Preserve to follow the trail along the Hudson River, to the Mohawk River, and beyond. This trail offers scenic views of the waterway, perfect for a bike ride! 
If you are feeling extra adventurous, consider an Erie Canal Bike Tour for your cycling journey. The company offers full shuttle service along the entire 363 mile corridor, as well as cycle-touring trips and package for cyclists of all ages and abilities.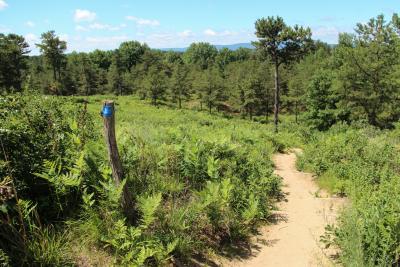 Pedal pushers will love a ride on official, marked trails in the 3,200-acre Pine Bush Preserve, a globally rare ecosystem located right in Albany's backyard. The Albany Pine Bush Preserve is one of only 20 inland pine barrens left in the entire world with 18 miles of trails to explore. Most trails are considered easy to moderate and vary from wide open sandy trails to narrow, grassy woodland passages. Head on a cycling adventure in this extraordinary habitat! For the rules and regulations of bicycling in the Albany Pine Bush, click here.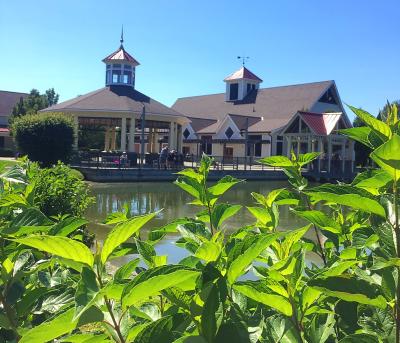 Situated around the corner from Wolf Road in Colonie, The Crossings is 130-acre park featuring a pond, acres of meadows, marshy wetlands and woods. There are 6.5 miles of multi-use trails winding throughout the park that are ideal for a leisurely bike ride. For a map of the trails, click here.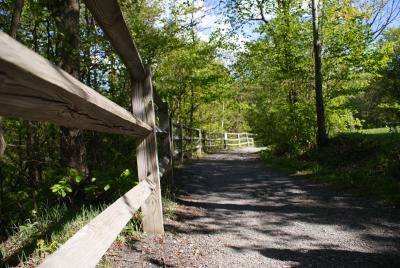 Just southwest of the city of Albany situates Thacher State Park, one of the richest fossil-bearing formations in the world. Mountain bike on over 25 miles of trails for an unforgettable mountain trek. You'll soak up panoramic views of the Adirondack, Catskill and Green mountain ranges, while riding by magnificent waterfalls. 
Albany County Helderberg-Hudson Rail Trail is a 9-mile hike/bike trail that connects the communities of Voorheesville, New Scotland, Bethlehem, and Albany. The trail's path follows the former Delaware & Hudson Railroad Line, so it is a great way to pedal through Albany County and observe the beautiful scenery. 
On Friday May 18, join the Mohawk Hudson Land Conservancy, local public officials and the New York Bicycling Coalition at the Bike-To-Work Day celebration on the Albany County Helderberg-Hudson Rail Trail. This free event is open to the public and a great way to celebrate this treasured community resource.