Artful Albany
Art, in its many forms, is a way for people to make sense of history and culture and to express the character of a place and its people. Albany County is full of opportunities to engage with art in traditional settings and in unexpected spaces. The recent explosion of public art in our area - from an 8000-pound Alexander Calder outdoor sculpture to the "Downtown is Pawsome" project with colorfully customized Nipper canine sculptures - creates community and conversation. In addition to adding color and visual interest to our area, the works have become local attractions and popular selfie spots for residents and visitors alike. This year we will be highlighting some of the many ways you can experience art in Albany. #ArtfulAlbany
#ArtfulAlbany Blog Posts
6 Ideas for Outdoor Winter Day Trips in Albany County
Bundle up and embrace the chill. Capital Region locals searching for outdoor winter day trips have a More
Artful Albany Podcast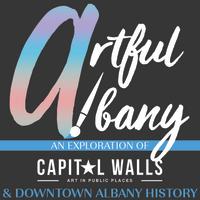 Looking for another way to experience #ArtfulAlbany? Check out the podcast! Artful Albany is a guided walking tour podcast designed to celebrate the art, history, and culture unique to New York's Capital City. During each episode, we'll focus on an area of downtown Albany to explore. We'll regale you with stories, highlight dynamic public art, and hear from some of the artists behind the Capital Walls public art project. You can listen to this podcast from anywhere, but it's best experienced from the sidewalks of downtown Albany. Artful Albany is brought to you by Albany Center Gallery, Discover Albany, and the Downtown Albany Business Improvement District.
Listen below or wherever you get your podcasts.  
Follow along while you listen with a map of locations featured on: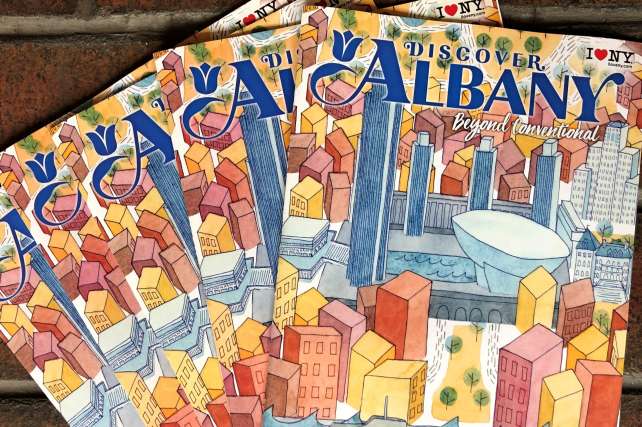 Media Contact: Joe Bonilla Communications joe@relentlessaware.com 518.813.4905 FOR IMMEDIATE RELEASE... Read More
The 2020 Discover Albany Visitors Guide was inspired by the #CapitalWalls murals brightening up downtown Albany.  This project was spearheaded by the Albany Center Gallery, Albany Barn and the Albany Parking Authority and provides Albany visitors and residents with uplifting, educational and thought-provoking works of public art. Throughout 2020, Discover Albany will highlight all of the various ways art is incorporated in the community from restaurants, to meeting spaces, to craft beverage producers, to historic and heritage sites.
You might also be interested in: