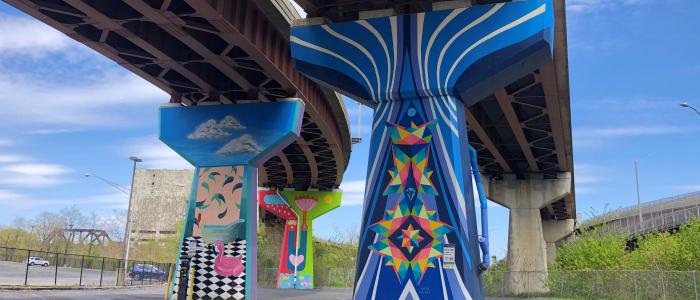 Throughout 2020, Discover Albany is highlighting Artful Albany by showcasing the many ways art is featured throughout the community in restaurants, meeting spaces, historic sites, rural areas, craft beverage facilities and more.
"Meet The Murals" is a Q&A feature in our 2020 Discover Albany Visitors Guide highlighting several of the #CapitalWalls artists. Local artist Arzu Fallahi (@color.of.moments) completed "Journey" underneath the I-787 ramp Clinton Ave exit, behind the Quackenbush Garage in 2019.
The #CapitalWalls mural project is spearheaded by Albany Center Gallery, Albany Barn and Albany Parking Authority.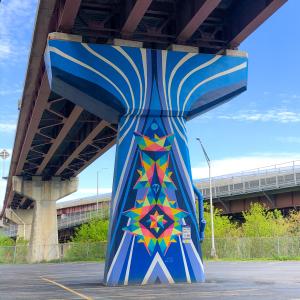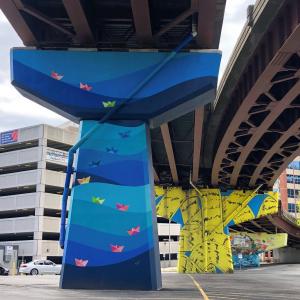 Q: What inspired your mural?
A: My mural is about beauty that comes along with a diverse culture. It's celebrating otherness, sharing my diverse experiences as a citizen of both the East and the West. This piece depicts a paper boat and symbolizes the beauty and bravery of an immigrant's journey.
Q. We all see the finished product, but how much planning goes into a mural?
A: In the case of #CapitalWalls, a huge chunk of planning was done by the curator and partners, from selecting the artists, finding partners, finding the right area and equipment, working out the insurance for the artist, supporting the artist while at work...so it's rather a lengthy process. On the artist side, after the design is selected, planning the execution of details a week or two before the start.
Q: Why did you get involved with the #CapitalWalls project and what have you gotten out of it?
A: I wanted to say something as a woman, artist, and an immigrant, and I wanted to be a part of making Albany more artful, beautiful, and inclusive. I feel more connected and part of a city I call home.