Welcome to Albany, NY!
Over the past four centuries, Albany has grown from a small Dutch settlement into New York State's Capital City in the heart of burgeoning Tech Valley.
Residents and visitors alike enjoy four unique seasons of free festivals and events, historic masterpieces, one-of-a-kind attractions, premiere shopping, and memorable meals. Take a train up or drive in, and explore this area. You haven't truly seen New York State until you've visited Albany. Travel packages make booking your visit easy! 
Upcoming Events
"EMBODY"
EMBODY August 31, 2019 - January 19, 2020 EMBODY features contemporary diasporic artists, who use collage, both... More
'An Orphan No More': Recently Discovered Oil Sketch by Anthony Van Dyck
The Albany Institute of History & Art in Albany, New York will host a limited viewing of a recently discovered oil sketch by Anthony van Dyck... More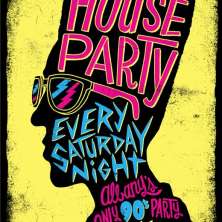 90s House Party!
Join us EVERY Saturday night for Albany's best 90's Night! Come crush the dance floor all night long while DJ Citrus Minute spins the hottest 90s tunes. No cover ever, beer &... More