Albany Cares About Your Safety
Albany County has been working diligently with its partners across the Capital Region and the State of New York to stop the spread and flatten the curve. As part of the New York Forward reopening strategy, all businesses and employees have been asked to sign a pledge that they understand the safety measures and are committed to doing their part to reopen the Capital Region for business. Each business has also been asked to develop and maintain a Safety Plan outlining the specific steps they are taking to ensure public health. This means that Albany is ready to welcome visitors again, and that visitors can be assured that the utmost care has been taken to ensure your health and well-being. We are so excited to see you!
Click here for resources regarding Coronavirus in Albany County and click here for information on the New York State Travel Advisory. 
Explore Albany
Over the past four centuries, Albany has grown from a small Dutch settlement into New York State's Capital City in the heart of burgeoning Tech Valley.
Discover downtown Albany's booming craft beverage industry, must-see attractions and vibrant culture. Revel in the region's rich history with world-class museums, historic homes and fascinating architecture. Explore beyond the city limits for scenic views and thrilling outdoor adventures in the Helderberg Hilltowns. Albany County is a destination that is beyond conventional.
Inside Scoop on Discovering Albany
10 Attractions Within Walking Distance of ParkAlbany's Quackenbush Garage
Parking in downtown Albany is a breeze thanks to ParkAlbany! Their Quackenbush Garage is More
Must-See Attractions for First Time Visitors to Albany
January 25 is National #PlanForVacation Day! How many times over the last two years have you said, More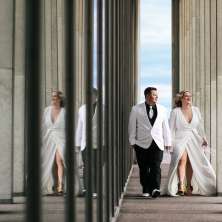 Top 6 Engagement Photo Shoot Locations in Albany County
Photo Header Credit: YTK Photography Recently engaged and planning your #AlbanyEverAfter? Mark More