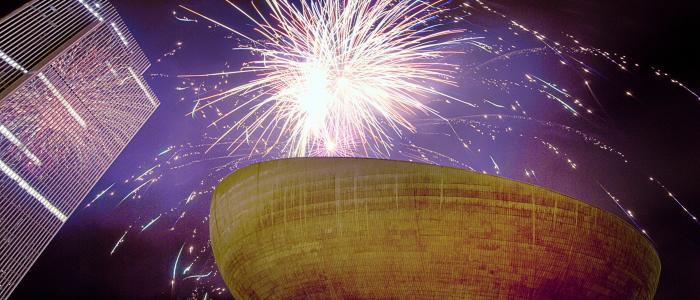 Happy 4th of July! Albany County celebrates America's birthday with dazzling firework shows, patriotic festivities, historic programs, free concerts and more! Keep reading for our complete guide to Albany's can't-miss Independence Day events & activities.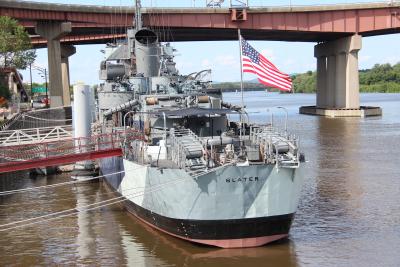 Independence Day Aboard USS Slater
Location: USS Slater DE766
Time: 10:00 AM to 4:00 PM
Price: $10 for Adults, $9 for Veterans & Seniors, $8 for Children 6-17, Children under 5 are free
Celebrate the United States' independence on a vessel that was used to defend our nation during World War II! The USS Slater, the last WWII destroyer escort left afloat in the country, is open for tours on Independence Day. This is a great opportunity to celebrate freedom by honoring the men who served on this historic ship to protect our nation.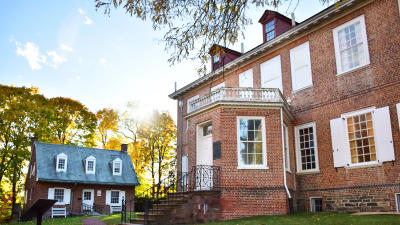 Independence Day! at Schuyler Mansion
Location: Schuyler Mansion State Historic Site
Time: 11:00 AM to 4:00 PM
Price: Free!
Travel back in time and celebrate the 4th like it's 1776! Take part in a series of 18th century inspired activities at the historic site of Revolutionary War General, Philip J. Schuyler's home. Children and families will have the opportunity to sign the Declaration of Independence with quill pens in the "Hands-On History" tent which will also feature crafts and colonial games and toys. Enjoy free Open House tours of the mansion, free Stewart's ice cream, a reading of the Declaration of Independence, live entertainment, and 18th-century demonstrations at this old-fashioned Independence Day celebration.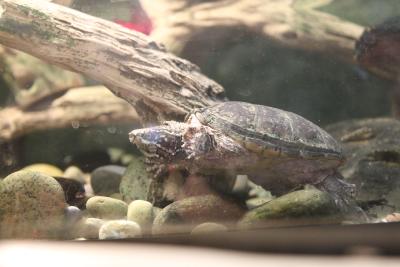 Inde"pond"ence Day
Location: Albany Pine Bush Preserve
Time: 11:00 AM to 12:30 PM
Price: Suggested Donation $5
Children ages 6 and older can enjoy a morning of nature exploration and observation at the Albany Pine Bush Preserve. Learn about the creatures who call the pond their home. Make sure to wear long pants and appropriate footwear for mud and water. Pond sampling materials will be provided.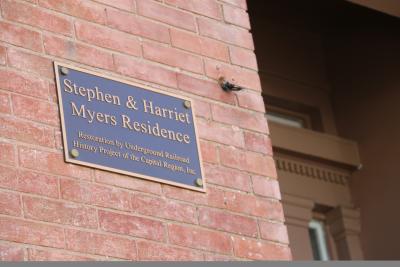 July 4th Oration – Speaking Truth to Power
Location: The Stephen & Harriet Myers Residence 
Time: 11:00 AM to 12:30 PM
Price: Free
The annual July 4th Oration, hosted by the Underground Railroad Education Center, will share excerpts from the speeches of A. Philip Randolph, John Lewis, Josephine Baker and others as a reflection of the 1963 March on Washington during its 60th anniversary year. There will be musical selections by folk duo Magpie woven into the readings. This family-friendly event will also feature an organized children's space.
                         
4th of July Celebration at the Albany War Room Tavern
Location: Albany War Room Tavern
Stop in for an all-american lunch or dinner at the Albany War Room Tavern. Enjoy an NYC Sabrett hot dog for 99 cents while supplies last! Draft beer and drink specials are also on the menu. Celebrate America's birthday at the restaurant that embraces the political history of New York State!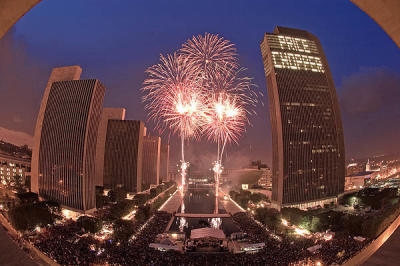 New York State's 4th of July Celebration
Location: Empire State Plaza
Time: 6:00 PM to 10:00 PM
Price: Free
Rock your red, white and blue at New York State's 4th of July Celebration presented by Price Chopper & Market 32 at the Empire State Plaza. This annual Albany tradition captivates attendees with live entertainment from local bands, delicious food vendors and more! To cap off the evening of patriotic fun, the night sky is ignited with a brilliant fireworks display. The Empire State Plaza is the place to be in Albany on the 4th of July!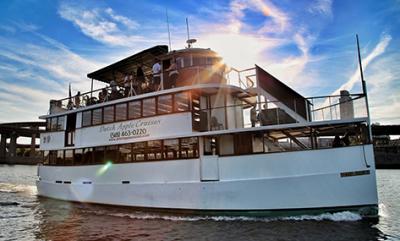 4th of July Fireworks & BBQ Dinner Cruise
Location: Dutch Apple Cruises
Time: 7:00 PM to 9:30 PM
Price: $75 includes BBQ Dinner
Enjoy the best seats in town for the dazzling Empire State Plaza fireworks display aboard the 4th of July Fireworks Cruise with Dutch Apple Cruises! Dine on a delicious BBQ dinner, cheers to the summer holiday with a full bar, and relax listening to your favorite Oldies hits. Seats are limited, so sign up as soon as possible for an unforgettable evening of festivities on Albany's Riverboat!