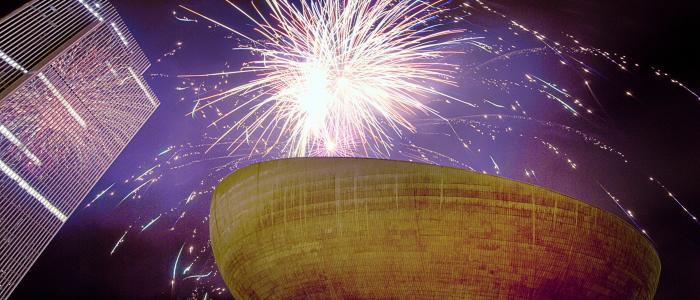 Let freedom ring! New York's Capital City celebrates America's birthday with dazzling firework shows, patriotic festivities, historic programs, free concerts and more! Keep reading for our complete guide to Albany's can't-miss Independence Day events & activities.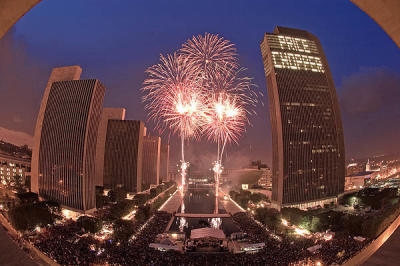 New York State's 4th of July Celebration
Location: Empire State Plaza
Date: Wednesday, July 4
Time: 3:00 PM to 10:00 PM
Price: Free
Rock your red, white and blue at New York State 4th of July Celebration presented by Price Chopper & Market 32. Over 20,000 people gather on the Empire State Plaza and in the surrounding neighborhoods to celebrate the holiday, making this celebration one of the biggest in Upstate New York. This annual Albany tradition captivates visitors with live entertainment, delicious food vendors, kid-friendly activities, and more! Plus, this year's festivities include a military flyover. To end the day of patriotic fun, the night sky is ignited with a brilliant fireworks display. The Empire State Plaza is the place to be in Albany on the 4th of July!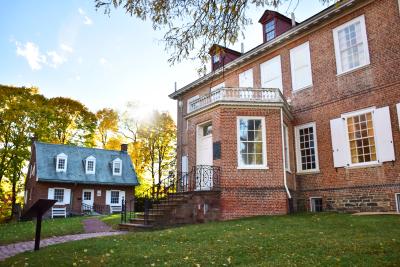 Independence Day at the Schuyler Mansion
Location: Schuyler Mansion State Historic Site
Date: Wednesday, July 4
Time: 11:00 AM to 4:00 PM 
Price: Free / $3 per person (mansion admission) 
Step back in time for an old-fashioned  Independence Day celebration on the grounds of the beautiful Schuyler Mansion! Enjoy 18th century-inspired games, hands-on activities and performances on the scenic mansion grounds. Activities to look forward to include candle-dipping, tin-smithing and natural dying. Cool off from the summer sun with free Stewart's Shops ice cream!  If you want to explore the famed halls of the historic mansion, from noon to 4:00 PM the doors will be open for self-guided tours. This is perfect 4th of July event for history buffs to embrace old-fashioned patriotic fun!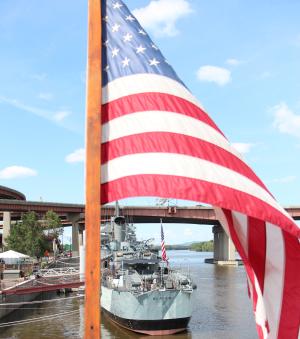 Independence Day Aboard USS Slater
Location: USS Slater DE766, 1 Quay St, Intersection of Broadway & Quay Street
Date: Wednesday, July 4
Time: 10:00 AM to 4:00 PM
Price: $9 for Adults, $8 for Seniors, and $7 for Children 6-14
Celebrate the United States' independence on a vessel that was used to defend our nation during World War II! The USS Slater, the last WWII destroyer escort left afloat in the country, is open for tours on Independence Day. This is a great opportunity to celebrate freedom by honoring the men who served on this historic ship to protect our nation.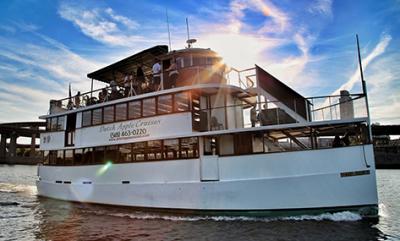 4th of July Sightseeing Cruise
Location: Dutch Apple Cruises, 141 Broadway
Date: Wednesday, July 4
Time: 1:00 PM to 2:30 PM
Price: Adults $19.95; Seniors $18.95; Children $12: Infants (2 & under) Free
Let freedom ring on a Sightseeing Cruise with Dutch Apple Cruises! Enjoy an afternoon of fun in the sun on the 4th of July aboard the Dutch Apple. During the first half of the cruise, a Hudson River Historian will narrate the history of Albany and point out important landmarks along the river. You'll have a fantastic view of the city's skyline, so don't forget binoculars!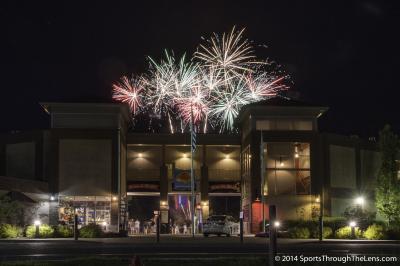 Tri-City ValleyCats vs. Hudson Valley Renegades
Location: Joe Bruno Stadium, 80 Vandenburgh Ave
Date: Wednesday, July 4
Time: 6:30 PM 
Price: Tickets starting at $6
What better way to celebrate the United States' birthday than enjoying America's favorite pastime? Bring your whole family to cheer on the Tri-City ValleyCats, an affiliate of the Houston Astros, as the team takes on the Hudson Valley Renegades. Following the baseball game, fireworks will illuminate the night's sky in a brilliant display. This family-friendly event is a great option for sports fans to get in the patriotic spirit!