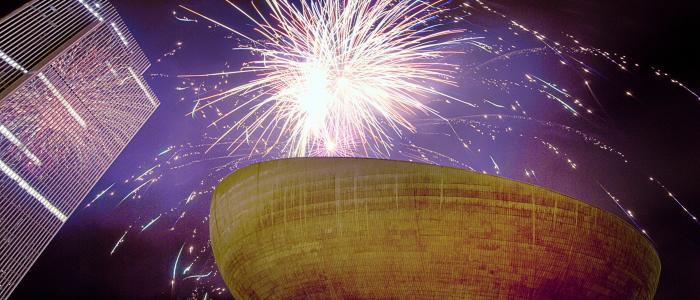 July 4th festivities and celebrations are back! Albany County celebrates America's birthday with dazzling firework shows, patriotic festivities, historic programs, free concerts and more! Keep reading for our complete guide to Albany's can't-miss Independence Day events & activities.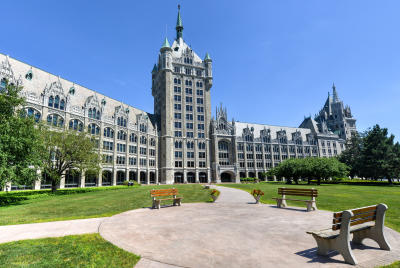 Bites Camera Action: Independence Day
Location: SUNY Plaza Park
Date: Friday, July 2
Time: Lawn opens at 7:30 PM, movie begins at dusk (approx. 8:30 PM)
Pride: Free
Jumpstart the holiday weekend with Bites Camera Action, presented by the Downtown Albany BID and SUNY on Friday, July 2! The movie Independence Day, celebrating the 25th anniversary of its theatrical release, will be screened for free on the lawn at SUNY Park Plaza (353 Broadway). Settle in under the stars and watch the free movie for a night of quintessential summer fun!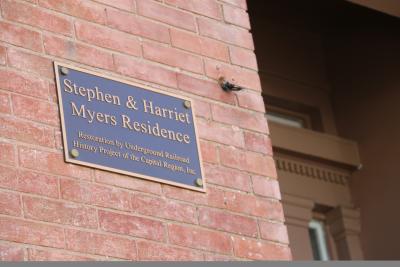 July 4th Oration
Location: The Stephen & Harriet Myers Residence 
Date: Saturday, July 3
Time: 11:00 AM to 1:00 PM
Price: Free
The annual July 4th Oration, hosted by the Underground Railroad Education Center, is back in person on Saturday, July 3. Rev. Dr. Roxanne Jones Booth of the Poor People's Campaign will give an enriching presentation about The Third Reconstruction. The presentation will be followed by moderated conversation and light refreshments. The program will be live-streamed (details to be announced on July 1).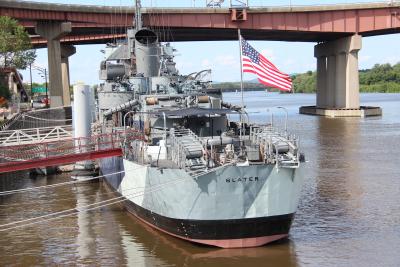 Independence Day Aboard USS Slater
Location: USS Slater DE766
Date: Sunday, July 4
Time: 10:00 AM to 4:00 PM
Price: $9 for Adults, $8 for Seniors, and $7 for Children 6-14
Celebrate the United States' independence on a vessel that was used to defend our nation during World War II! The USS Slater, the last WWII destroyer escort left afloat in the country, is open for tours on Independence Day. This is a great opportunity to celebrate freedom by honoring the men who served on this historic ship to protect our nation.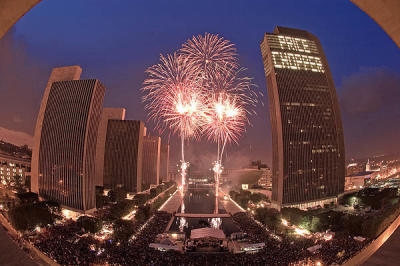 Location: Empire State Plaza
Date: Sunday, July 4
Time: 6:00 PM to 10:00 PM
Price: Free
Rock your red, white and blue at New York State 4th of July Celebration presented by Price Chopper & Market 32 at the Empire State Plaza. This annual Albany tradition captivates attendees with live entertainment from local bands, delicious food vendors and more! To cap off the evening of patriotic fun, the night sky is ignited with a brilliant fireworks display. The Empire State Plaza is the place to be in Albany on the 4th of July!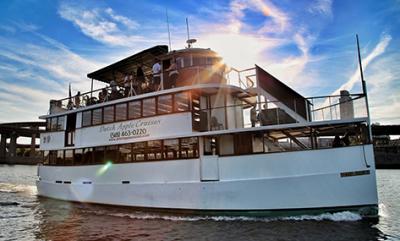 4th of July Fireworks Cruise
Location: Dutch Apple Cruises
Date: Sunday, July 4
Time: 7:30 PM to 10:30 PM
Price: Adults $19.95; Seniors $18.95; Children $12: Infants (2 & under) Free
Enjoy the best seats in town for the dazzling fireworks display aboard the 4th of July Fireworks Cruise with Dutch Apple Cruises! Dine on delicious food catered by DeMarco's Restaurant, cheers to the summer holiday with a full bar and listen to live music. Seats are limited, so sign up as soon as possible for an unforgettable evening of festivities on Albany's Riverboat!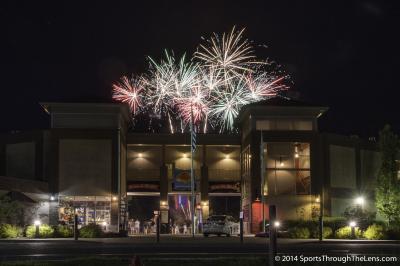 Independence Day with Tri-City ValleyCats 
Location: Joe Bruno Stadium
Date: Sunday, July 4
Time: Picnic at 5:00 PM 
Price: $30 for Adults, $25 for Children 12 & Under 
What better way to celebrate the United States' birthday than enjoying America's favorite pastime? Bring your whole family to cheer on the Tri-City ValleyCats as the team takes on the Équipe Québec. Don't miss the pre-game picnic, which includes dinner between 5:00 PM to 6:00 PM! Following the baseball game, fireworks will illuminate the night's sky in a brilliant display. This family-friendly event is a great way for sports fans to get in the patriotic spirit!