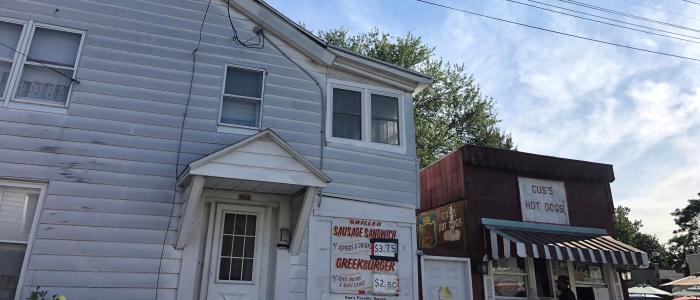 Albany County is full of discoveries. Explore natural wonders in the Helderberg Hilltowns. Dive into history at world-class museums in the City of Albany. Marvel at New York State's second largest waterfall in Cohoes. Follow along as we showcase all there is to explore in the towns of Albany County.   
The city of Watervliet is geographically small at just under 1.5 square miles, but is home to a population of 10,000 people. During the early 19th century, Watervliet became a major manufacturing community. The Watervliet Arsenal was constructed in 1813 and is the oldest continuously active arsenal in the United States. Watervliet is aptly nicknamed "Arsenal City". Nearby on Watervliet's northeastern border is Green Island, one of the few places in New York where the incorporated village and town have the same boundaries. Comprised of three distinct islands, Green Island has strong industrial roots. Keep reading to learn more about the Albany County city of Watervliet and town of Green Island! 
Green Island
Green Island is one of the tiniest towns in New York State. It is under one square mile in size and one of the few places in New York where the incorporated village and town have the same boundaries. Surrounded by the Hudson and Mohawk Rivers, the town is comprised of three islands: Green Island, Center Island (now known as Starbuck Island) and McGill Island. During the 1800s, Green Island experienced rapid industrial growth with the railroad, a sawmill, a stove foundery and other factories. During the 1920s, Ford Motor Company built a plant that produced radiators and heater cores for over 60 years.
Today, Green Island is a residential community with businesses such as a paper company, mattress manufacturer and more. Starbuck Island, conveniently located across the Hudson River from Troy, has recently undergone a complete transformation. The island was formerly an oil storage and distribution terminal and a popular spot to play baseball (Babe Ruth played there)! Before the end of 2020, construction is expected to be complete on a "resort-style community" featuring luxury apartments, riverside dining, retail shops, outdoor pools and an amphitheater. 
Businesses & Parks in Green Island:
For over 40 years, Bob's Diner has been a Watervilet staple. The family-owned establishment is one of Upstate New York's few remaining diners open 24 hours a day, 7 days a week. Whether it is midnight or 8:00 AM, order off the breakfast menu and enjoy the good old fashioned diner atmosphere. 
Tucked away in Watevilet is Schuyler Bakery! The family-owned bakery whips up a variety of mouth-watering breads and sweets, but it is well-known locally for its doughnuts. For over 60 years, the bakery has served the Capital Region. It is a go-to spot for many locals to pick up sweet treats around the holiday season to bring to parties with families and friends.  
Hot diggity dog! For more than 60 years, Gus's Hot Dogs has been a Capital Region classic serving up mini-hot dogs. The location in Watervliet is old-school with a tiny red building and a large walk up window. Don't be deceived by the tiny hot dogs and unassuming location, the flavors, including a spicy mix of meat sauce, pack a big punch! 
Valente's Restaurant has served up classic Italian dishes since 1958 in Watervliet. The menu features several authentic Italian recipes from the family matriarch Nadine Valente, who was born in Silvi Marina, Italy. The family-friendly restaurant recently installed a tent to expand outdoor seating. Keep an eye out for Valente's Pasta Sauce (mariana, original and vodka cream) in local Price Choppers and Shop Rites! 
More Businesses & Parks in Watervilet: