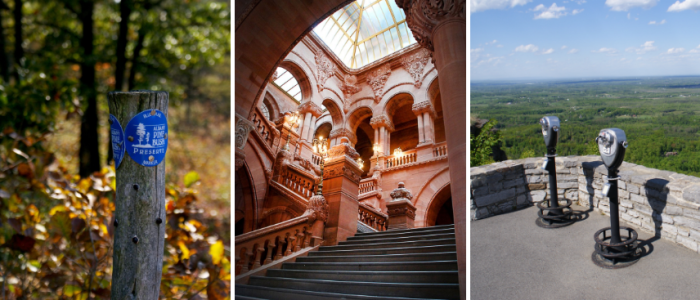 January 31 is National #PlanForVacation Day! How many times over the last two years have you said, "I need a vacation?" This time around, book one. Albany County is a wonderful destination to knock off of your travel bucket list this year. We have tons of must-see attractions for history buffs, foodies, adventure seekers, art enthusiasts and more. Take some time on January 31 to dream of—and plan for—brighter days with a getaway to Albany County!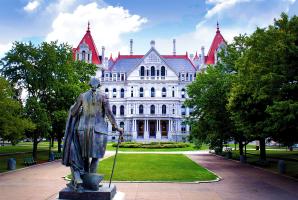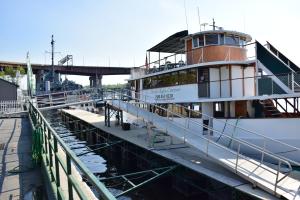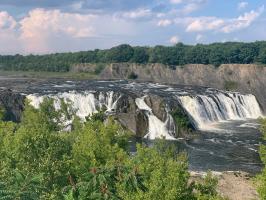 Must-See Attractions for All Visitors  
The New York State Capitol Building is a must-see attraction for all visitors to Albany County. Free guided tours are available Monday through Friday at 10:00 AM, 12:00 PM and 2:00 PM. Tour guests are treated to a complete history of the building – ghost stories, unfinished carvings, famous inhabitants and all! Even if you don't have time for a tour, wander through the halls on your own and take in the splendor of the Million Dollar Staircase, the Senate Chamber, or the War Room. 
During the warm weather months, enjoy a Hudson River sightseeing cruise with Dutch Apple Cruises. The first half of the cruise is narrated by a Hudson River Historian who tells tales of the city and points out landmark sights along the river. On the second half of the cruise, relax under the sun and enjoy the riverside views.
Cohoes Falls is a major bucket list item for all Albany County visitors. Measuring roughly 1,000 feet across and up to 90 feet high, Cohoes Falls is the second largest waterfall in New York State. Venture to Falls View Park or Overlook Park to marvel at the impressive waterfall. Falls View Park features a 192-foot-long pedestrian bridge with picture-perfect views. Bring a picnic and soak up the beauty of Cohoes Falls!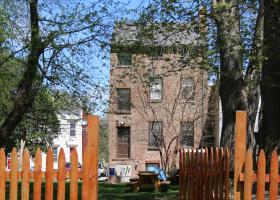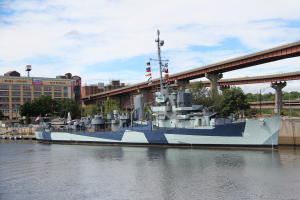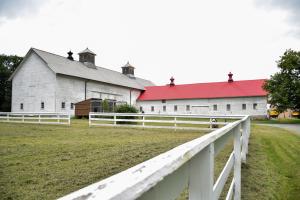 Must-See Attractions for History Buffs
Stephen & Harriet Myers were the central Underground Railroad activists in the Capital Region during the 1850s. The couple welcomed freedom seekers to their home on Livingston Ave as a stop on the Underground Railroad. Now operated by the Underground Railroad Education Center, the Stephen & Harriet Myers Residence reflects Underground Railroad history from the perspective of Stephen Myers as a man enslaved in New York and from the perspective of Black abolitionists. 
All-aboard the USS Slater, Albany's floating museum! Moored on the Hudson River at the intersection of Broadway and Quay, the historic ship is the only World War II destroyer escort left afloat in the United States. Climb aboard for a guided tour to explore the ship deck-by-deck and learn the stories about the brave men who lived and fought on board the ship. Guided tours are offered every 30 minutes. 
Colonie is home to the Watervliet Shaker National Historic District, the site of American's first Shaker settlement. Visit the peaceful grounds of Shaker Heritage Society to see an apple orchard, herb garden, cemetery and nine remaining Shaker buildings including the 1848 Meeting House. While strolling around the grounds, read the interpretive signs to learn more information and interesting facts about the Shakers.
Located in Albany's South End, Schuyler Mansion State Historic Site was the home of Philip Schuyler, his wife Catherine Van Rensselaer, and their eight children. See the elegant parlor where Alexander Hamilton married Eliza Schuyler, view Philip Schuyler's law library and learn more about this elite Albany family on a guided tour of the Georgian-style mansion.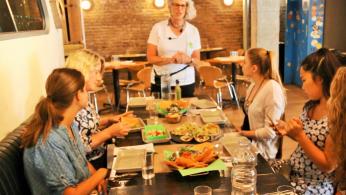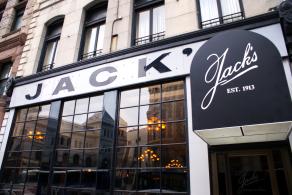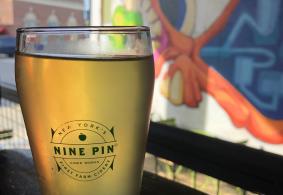 Must-See Attractions for Foodies 
Visit New York's first farm cidery! Nine Pin Cider's Tasting Room is located in Albany's Warehouse District. Choose from a rotating selection of 9 premium and limited small-batch ciders on tap. Enjoy gourmet sourdough personal pizza, fresh paninis and small plates for dinner. In the summer, grab a seat on the patio underneath the twinkle lights for hard cider and delicious eats. In the winter, book a private wood campfire for a unique experience. 
Foodies have to dine at Yono's, Albany's go-to spot for world-class fine dining. The restaurant's founder Chef Yono Purnomo crafted a menu featuring his own signature blend of contemporary American fare with Indonesian influence. The dishes utilize seasonal, farm fresh ingredients from Upstate New York packed with global flavors. Yono's is the longest tenured Four Star restaurant in the Capital Region and boasts an impressive wine list. 
Looking for a foodie souvenir? Pick up a jar of Hot Crispy Oil at Fort Orange General Store! Available in original or extra hot, Hot Crispy Oil is small batch, handmade jarred olive oil crafted with fresh fried garlic, shallots and chili peppers. Rachael Ray recently raved about this made-in-Albany product, so it has a celebrity chef stamp of approval.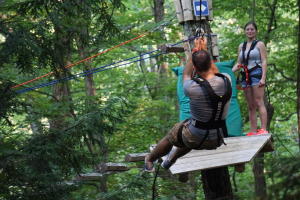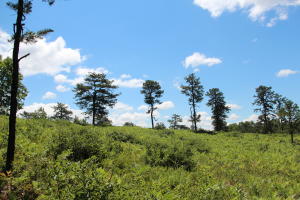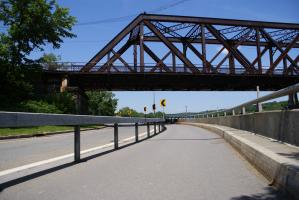 Must-See Attractions for Adventure Seekers 
Embark on a high-flying adventure at WildPlay Thacher! Perched above Albany in Thacher State Park, this outdoor adventure course has 15 ziplines and 60 aerial games. Channel your inner Indiana Jones by climbing log ladders, swinging on rope swings, crossing wobbling bridges and flying through the air. 
Visit a globally-rare ecosystem in the heart of Albany County! Plan a hiking adventure across over 20 miles of trails at the Albany Pine Bush Preserve. The 3,200-acre preserve is predominantly defined by gently rolling sand dunes that support an extraordinary fire-dependent habitat.
Spanning 750-miles, the Empire State Trail is a wonderful way to bike, hike, run, or walk across New York State. It is the longest multi-use state trail in the United States and it runs through Albany! Hop on at the Corning Preserve and follow the Mohawk-Hudson Bike-Hike Trail from Albany to Cohoes along the Hudson River.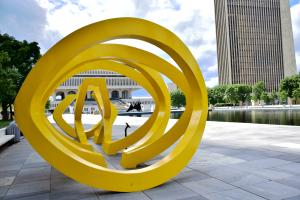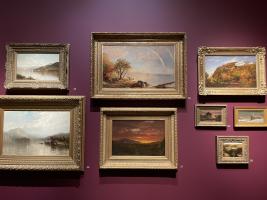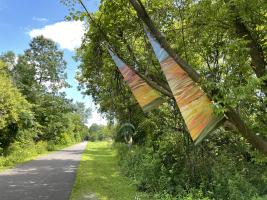 Must-See Attractions for Art Enthusiasts
Did you know that the Empire State Plaza is home to a treasure trove of modern art? The Empire State Plaza Modern Art Collection features ninety-two works of Abstract Expressionist art, including pieces by Alexander Calder, Jackson Pollock, Franz Kline, Joan Mitchell and Mark Rothko, on permanent display. Admire the paintings and towering sculptures throughout the Empire State Plaza in the concourse, office buildings and outdoor spaces.
The Albany Institute of History & Art is one of the oldest museums in country! Art enthusiasts must check out this museum specializing in art and historical objects documenting the life and culture of New York's Upper Hudson Valley from the late 17th-century to present. Admire a stunning collection of nearly ninety Hudson River School paintings and browse the rotating special exhibits in display. 
Art on the Rail Trail (ART) is a must-see public art initiative for art enthusiasts! A handful of murals and vibrant art installations line the Albany County Helderberg Hudson Rail Trail. Go for a walk to soak up scenic views of nature and admire the art installations. This public art initiative is made possible by a group of local residents and the Mohawk Hudson Land Conservancy. 
Downtown Albany is home to over a dozen #CapitalWalls murals, a public art endeavor by Albany Center Gallery, Albany Barn and Albany Parking Authority. Explore the murals by booking a private #CapitalWalls murals walking tour! If you are searching for a more casual way to explore the vibrant murals sprinkled throughout downtown Albany, tune into the Artful Albany podcast. Presented by Discover Albany, Downtown Albany BID and Albany Center Gallery, each podcast episode is a self-guided walking tour that explores Albany's 400 year-old history and the #CapitalWalls mural projects. Please Note: Private #CapitalWalls Mural Tours must be booked 30 days in advance or rush fee will be added.