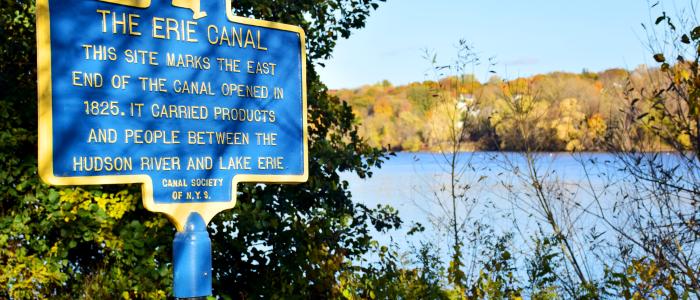 The Erie Canal was once billed the eighth wonder of the world. Travel this watery byway and learn why. This man-made river has a story to tell, about America, about our people, about what we work to build and protect.
• See the stately mansion of General Philip Schuyler, one of the Erie Canal's earliest proponents.
• Learn how locks work by seeing a real one in action, aboard Dutch Apple Cruises.
• Discover the hardworking communities that sprang up alongside the Erie Canal at the Waterford Historical Museum and Cultural Center.
• Follow the complete history of the Erie Canal from idea to completion at the New York State Museum's special exhibit, "Enterprising Waters: New York's Erie Canal."
• Paddle and explore where the Erie Canal meets the mighty Hudson River with Upstate Kayak Rentals.
Click the link below to travel the 200-year-old Erie Canal.