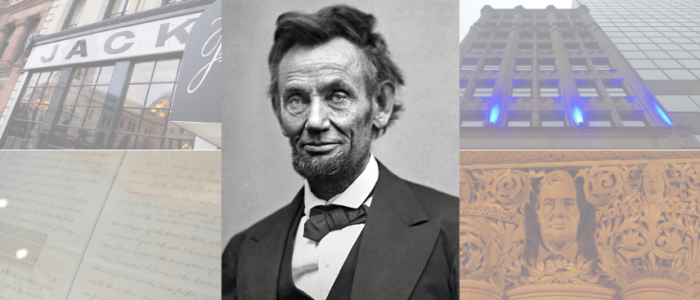 Albany is a 400-year old city with many fascinating tales of historical legends, infamous bootleggers, literary luminaries, and other "famous faces" walking the streets. Keep reading for exciting stories about the time that these "famous faces" spent in Albany. We will also highlight local spots related to these figures that you can still visit today.  
Did you know that the 16th President of the United States visited New York's Capital City? He made quite an entrance! Upon entering Albany on a train named Erastus Corning Jr., a signal was flashed to the Dudley Observatory. That signal fired off a twenty one gun salute, signifying that President-Elect Lincoln had entered the city. Abraham Lincoln had stopped in Albany on the way to Washington, D.C. for his inauguration! Keep reading to discover local sites in Albany with ties to the 16th President and plan your own Lincoln-inspired exploration today!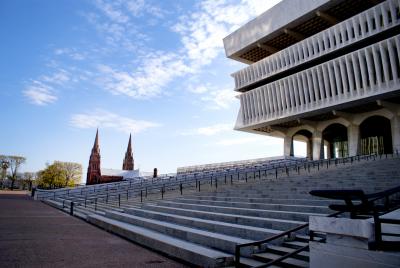 Abraham Lincoln was a well-practiced lawyer with a passion for books. Channel his love of reading and visit the New York State Museum, Library & Archives, housed in the Cultural Education Center. The NYS Archives holds a preliminary version of the Emancipation Proclamation penned by Lincoln himself. That copy of the Emancipation Proclamation is the only surviving version handwritten by Lincoln. Unfortunately, the other final draft burned in the Chicago Fire of 1871. While the document is currently not on display, there are plenty of other interesting documents to peruse!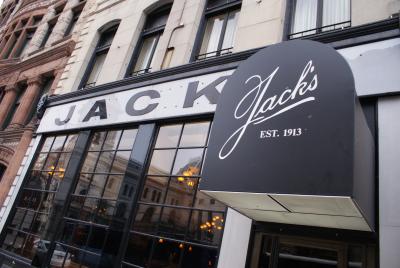 Jack's Oyster House
The 16th President of the United States' had a passion for food, specifically oysters! Lincoln loved oysters so much that they were featured in a political cartoon for the 1860 presidential campaign featuring himself and his two rival candidates, Stephen Douglas and John Breckinridge. Jack's Oyster House has been a staple of downtown Albany since 1913. While Lincoln did not have the pleasure of dining there, visitors nowadays can enjoy an unforgettable, timeless meal at the legendary restaurant. Don't forget to order the oysters!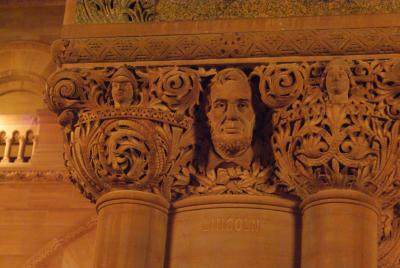 Lincoln visit Albany twice. The first time was as a part of his pre-inaugural tour and the second time was posthumously. After his assassination, a special funeral train retraced most of the route the president-elect made on the way to his inauguration - including a stop at the New York State Capitol. If you explore the New York State Capitol on a free tour today, you might just catch a glimpse of Lincoln! He is one of the hundreds of faces carved into the Million Dollar Staircase. The tour also includes a stop through the Assembly Chamber, where an old clock sits. This clock was present when Lincoln spoke in the Chamber, as well as when he was brought through for his funeral tour. The building has quite a story to tell, and taking one of the free guided tours is a great way to discover part of Albany's storied past!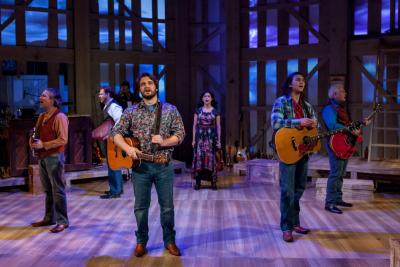 It is infamously known that Abraham Lincoln was a fan of the performing arts, an interest which led to his assassination at the hands of John Wilkes Booth. If you are visiting Albany, check out the local performing arts scene! Capital Repertory Theatre, known locally as theREP, has been an outlet for creativity in Albany for more than thirty years, and remains one of the best venues to see a show today.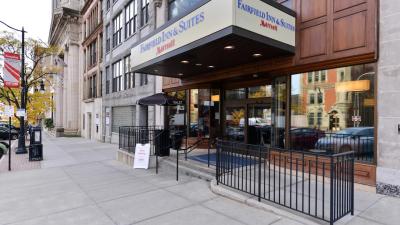 Did you know that at one point, John Wilkes Booth and Abraham Lincoln were both in Albany at the same time, staying at hotels only blocks away from each other? Booth was performing in a local performance of The Apostate at Gayety Theater while Lincoln was staying in Albany on the way to his inauguration. The Fairfield Inn & Suites Albany Downtown is located only blocks away from where both Lincoln and Booth stayed in Albany. This hotel is as close as you can get to staying where Lincoln and Booth stayed in Albany. 
Click here to start planning your Abraham Lincoln-inspired getaway to Albany with a full itinerary.