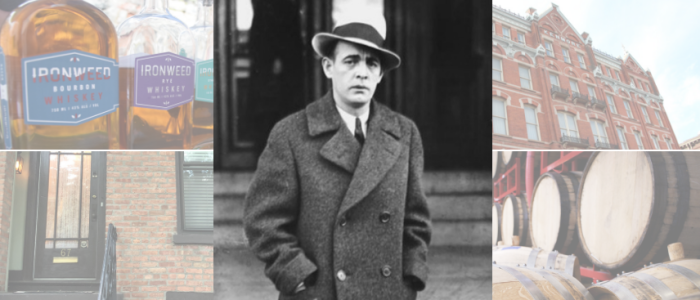 Albany is a 400-year old city with many fascinating tales of historical legends, infamous bootleggers, literary luminaries, and other "famous faces" walking the streets. Keep reading for exciting stories about the time that these "famous faces" spent in Albany. We will also highlight local spots related to these figures that you can still visit today.  
Jack "Legs" Diamond was an infamous bootlegger and Irish American gangster who rose in power during Prohibition. He had a flamboyant lifestyle and was considered to be extremely dapper. He was known for his ability to out run law enforcement, possibly leading to his nickname "Legs." He was, at the time, the biggest celebrity in Upstate New York and ultimately met his demise in Albany's Center Square neighborhood. Keep reading for local spots related to Jack "Legs" Diamond that you can visit today!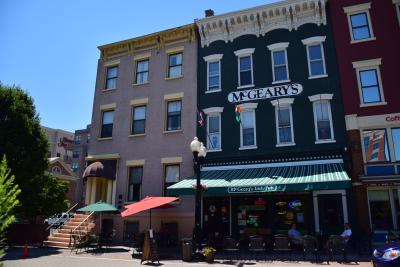 Diamond's parents emigrated from Ireland to the US, where he was born in Philadelphia into a small impoverished Irish Family. McGeary's is a popular Albany pub where Diamond would have likely felt at home. The pub offers a variety of Irish-inspired dishes such as Beans and Greens with Grilled Chicken or Shepherd's Pie. Live music is often flowing through the pub, creating a spirited atmosphere to enjoy a meal. The pub has twenty-six beers on tap, and forty bottle-numbers that would make any bootlegger jealous!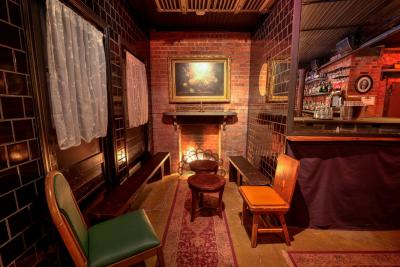 Beneath City Beer Hall and behind an unassuming door, is Albany's not-so-best-kept secret: Speakeasy 518. Step inside and be transported back in time to Albany during the Prohibition era. The vintage jazz bar slings craft cocktails and forbids the use of cell phones. The secrecy is so believable you might think that Legs Diamond's 'appropriated' liquors might have been brought here in the past.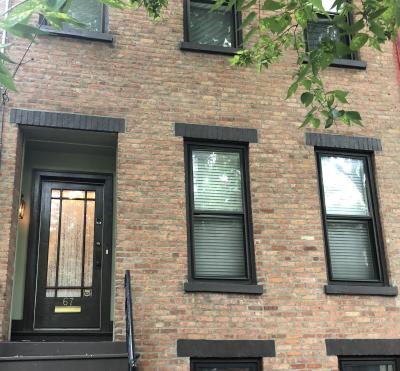 67 Dove Street
In one of his boldest moves, Legs Diamond hijacked a truck with applejack liquor and kidnapped and tortured driver Gordon Parks. Acquitted of all charges, Diamond stumbled drunk back to his Albany residence at 67 Dove Street, where he was held down and shot. His Dove Street home is now owned by acclaimed Albany author William Kennedy. Located in Albany's historic Center Square neighborhood, wander the streets and imagine what it would have been like in Albany during the age of Jack "Legs" Diamond.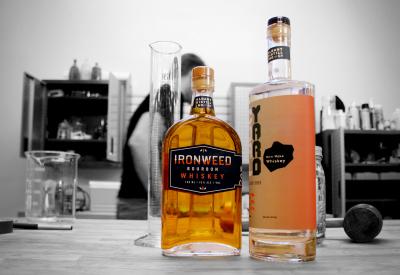 William Kennedy wrote the 1983 Pulitzer Prize winning novel, Ironweed. Albany Distilling Co. is the city's first licensed distillery since Prohibition and produces an Ironweed Whiskey. The distillery offers tours for a behind-the-scenes look at creating the small batch craft spirits. After the distillery tour, head over to ADCo Bar & Bottle Shop at 75 Livingston Ave. for a refreshing cocktail such as the "Ironweed Blood & Sand."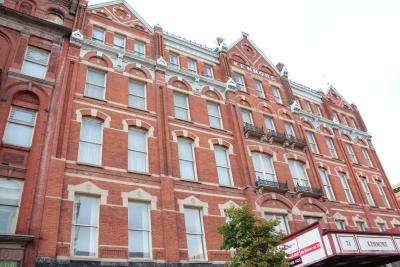 The Kenmore Hotel
On the night of his death, Diamond had celebrated his acquittal at the Rainbow Room Nightclub, located in the Kenmore Hotel. While the hotel is no longer open for business, it still retains the iconic facade and awning. The Hotel is mentioned often in William Kennedy's novels, most prominently in Legs, his biopic about Diamond himself. The Kenmore Hotel was recently purchased by Redburn Development, so stay tuned for exciting updates and renovations!
Click here to start planning your Jack "Legs" Diamond-inspired getaway to Albany with a full itinerary.
If you are interested in the Prohibition Centennial, click here for exciting programming and special events in Albany.