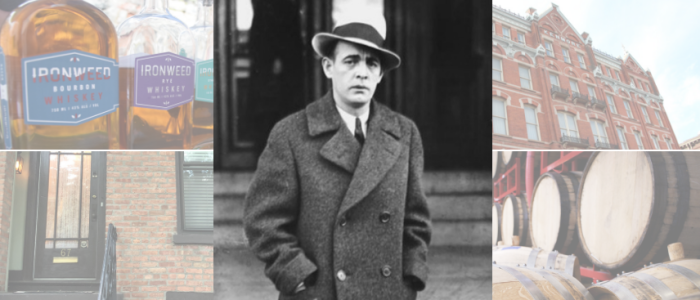 Jack Diamond was an Irish American Gangster who rose in power during Prohibition, and was known for his flamboyant lifestyle, as well as his ability to survive getting shot. His nickname 'Clay Pigeon' was testament to his survival of ten bullet wounds, three from a shotgun and seven from pistols. His nickname 'Legs' could've been derived from his dancing talent, or how quick he was on his feet when out running law enforcement. Diamond was, at the time, the biggest celebrity in Upstate New York, and had his hands in bootlegging, armed robbery, kidnapping, and also ran his Albany Club, called Hotsy Totsy. Unfortunately his club is no longer open for business, but there are plenty of other exciting Albany locations to visit, read on to see what they are!
Albany sites featured in the itinerary: 
State Street
Speakeasy 518
67 Dove Street
The Kenmore Hotel
Click the link below to start planning your Jack "Legs" Diamond-inspired adventure.