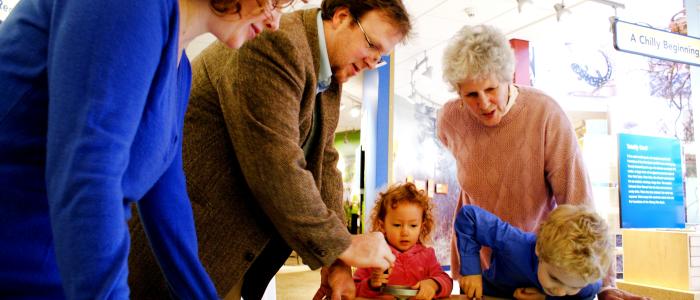 Kids love to stretch their imagination, adventure outdoors and spend time with their family. Albany County is jam-packed with family-friendly activities that will create unforgettable memories. Explore these attractions in and around Albany County for kids of all ages!

• Take your kids out to the ballgame! Cheer on the Tri-City ValleyCats at the Joseph L. Bruno Stadium. Enjoy a baseball frank and stick around for the fireworks display.
• Discover, explore, and imagine the world of science through hands-on programming and interactive exhibits at the Children's Museum of Science and Technology (CMOST).
• All-aboard the USS Slater, the only World War II destroyed left afloat in the United States, to see, hear, smell and touch objects used by the brave men who lived on board the ship.
• Piece together a giant puzzle of a mastodon skeleton, examine fossils, gaze through a microscope, and more at the New York State Museum's Discovery Place.
• Explore the Albany Pine Bush Preserve to catch a glimpse of the endangered Karner blue butterfly, or experience interactive exhibits at the Discovery Center.
• At Crossgates Mall, strike up some fun at the bowling alley in Lucky Strike Social, or try your luck with arcade games in Dave & Buster's.
• Learn about the night sky at an out-of-this-world star show, or discover hands-on fun with science toys at the Museum of Innovation and Science (miSci).
Click the link below to start planning your family-friendly adventure.