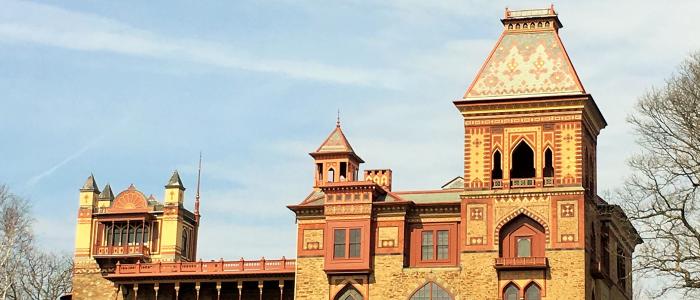 America's first major art movement, the Hudson River School, was born a few miles South of Albany County in the northern Catskills. The art movement flourished in the mid-19th century, depicting the serene Hudson River Valley and its surrounding landscape. Immerse yourself in this historic American art movement with the ultimate arts & culture getaway, beginning in downtown Albany!
• Explore nearly 90 scenic landscape paintings that tell a visual history of the Hudson River Valley during the 19th Century at the Albany Institute of History & Art.

• Learn about the art movement's founder Thomas Cole at the Albany Institute of History & Art by tracing Cole's life through his sketchbooks, account books and drawings.

• Cruise along the scenic Hudson River with a Dutch Apple Cruise and uncover Albany's historic connection to this famed waterway.

• Visit the Thomas Cole National Historic Site in Catskill, NY and learn remarkable stories of Cole's life through seeing his paint brushes, easels and tools.

• Tour Olana State Historic Site, home of Thomas Cole's famous student Frederic Edwin Church, and learn about his life and inspiration.

• Observe the breathtaking landscape that inspired many of the Hudson River School Paintings from Olana, as the magnificent mansion sits up high on a hill.
Click the link below to start planning your getaway.