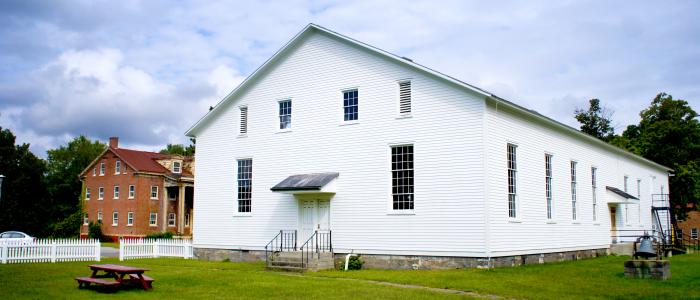 The Shakers are one of the most significant communal religious society in American history with significant ties to Upstate New York. Revolutionaries of their time, the Shakers developed innovative planned communities that emphasized gender and racial equality. Today the Shakers are recognized for their tremendous influence on American cultural identity through their social, commercial and technological innovations, decorative arts and design. Immerse yourself in the Shaker heritage of Upstate New York with this getaway!

• Visit America's first Shaker settlement at the Shaker Heritage Society in Colonie, NY.

• Tour the peaceful grounds of the Shaker Heritage Society to discover the 1848 Meeting House, 1915 Barn, Shaker herb garden and orchard.

• Explore the trails around the Ann Lee Pond Nature preserve, and the Shaker Cemetery where the society founder, Mother Ann Lee, and other early Shakers are buried.

• Visit the Stephen and Harriet Myers Residence to learn about the Shakers' ties to the Underground Railroad. The Shakers were supporters of civil rights and equity for all. 

• See the grounds of the largest and most successful Utopian communal society for 160 years at Shaker Museum | Mount Lebanon in New Lebanon, NY.

• View the world's largest stone barn that was constructed in 1859 and tour the Historic Mount Lebanon Shaker Village at Shaker Museum | Mount Lebanon.