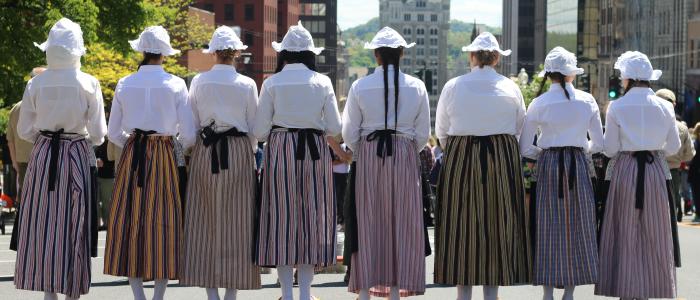 Albany's Dutch roots make it distinct among early American cities. The Dutch settled Albany nearly 100 years before the English arrived, and today, much evidence of this early colonial power remains. Learn what makes Albany unique, and how Dutch traditions helped inform the nation we live in today.

• See the interior of a traditional Dutch home, complete with giant hearth fireplace, and hear about daily life in the early colonial days at Crailo State Historic Site, the only remaining fortified home on the Hudson River.
• Find out about farmlife at Mabee Farm Historic Site. Churn butter, make handicrafts, and watch period farming demonstrations.
• See how the other half lived at Schuyler Mansion State Historic Site, Philip Schuyler's elegant mansion on the hill.
• Raise a pint at the Olde English Pub and Pantry, a pub located in the historic Quackenbush Square.
• Tour First Church of Albany, the second oldest church in New York State, with oldest pulpit in America, whose congregants included Philip Schuyler, Alexander Hamilton, and Teddy Roosevelt.
• Visit Ten Broeck Mansion, home of Abraham Ten Broeck, State Senator, and one of Albany's first Mayors.
Click the link below to explore Albany's unique Dutch history.