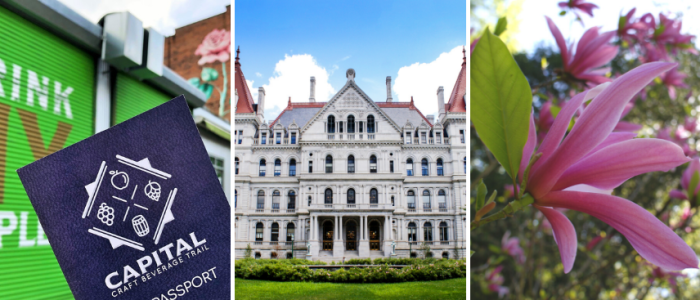 Visiting Albany County this year to attend a wedding? We've got you covered with top things to do for families, for friends, and for couples! Whether you have an entire night to discover Albany, the morning before the wedding, or you are extending your stay after the celebration to explore the area, here are a few recommendations for things to do.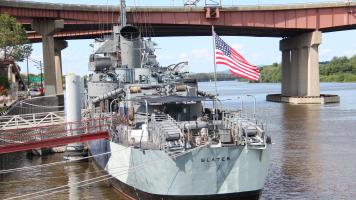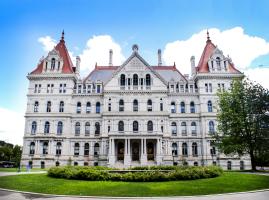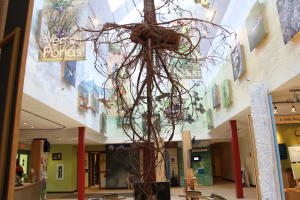 For Families
Climb aboard the USS Slater, the last Destroyer Escort left afloat in the United States. Beginning in April, explore the historic ship deck-by-deck on a guided tour. The entire family will enjoy stepping back in time to see, hear, smell and touch objects used by the men who lived and fought onboard the ship. 
Check one of the fifty state capitol buildings off of your bucket list! Free guided tours of the New York State Capitol are available Monday through Friday at 10:00 AM, 12:00 PM and 2:00 PM. Tour guests are treated to a complete history of the building – ghost stories, unfinished carvings, famous inhabitants and all! If you do not have time for a tour, wander through the halls on your own and take in the splendor of the Million Dollar Staircase and the War Room.
Discover the cultural and natural history of New York State at the New York State Museum. View a variety of ongoing exhibits including the Cohoes Mastodon, a skeleton discovered in 1866 near Cohoes Falls. If you are in town before September 4, check out Unveiled: Wedding Wear in 19th-century New York special exhibit. The museum is free, open Tuesday to Sunday from 9:30 AM to 5:00 PM.
Bring your kids to the Albany Pine Bush, one of only twenty inland pine barrens left in the world, to explore a unique fire-dependent habitat. Inside the Discovery Center, browse multi-sensory and hands-on exhibits to learn more about the plants and animals that call the preserve home. Then hit the trails to try and catch a glimpse of the endangered Karner blue butterfly!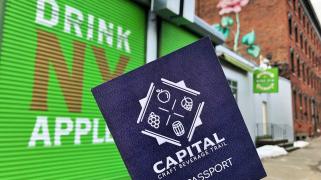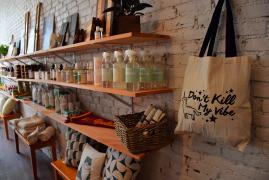 For Friends
Grab your friends for a high-flying adventure at WildPlay Thacher. Perched above Albany in Thacher State Park, this seasonal outdoor adventure course has 15 ziplines and 60 aerial games. Channel your inner Indiana Jones by climbing log ladders, swinging on rope swings, crossing wobbling bridges and flying through the air. 
Have a few extra hours before the big event? Explore a brewery, distillery, cidery or winery along the Capital Craft Beverage Trail. From the city of Cohoes, to Albany's Warehouse District, this "drinking tour" promotes a variety of craft beverage producers that call the Capital Region home. Pick up a passport, launching in April, to collect stamps and redeem for prizes! 
Historic Downtown Albany Food Tour 
Taste Albany's evolving culinary scene with the Historic Downtown Albany Food Tour. Offered on Friday afternoons in the warm weather months by Taste of Troy Food Tours, the three-hour guided walking tour features seven sips and tastes from local restaurants. In between sipping and sampling items from local restaurants, the guided walking tour incorporates fascinating information about Albany's history, architecture and culture. 
Spend a morning or afternoon shopping with your pals! Head to Stuyvesant Plaza in Guilderland for a shopping plaza with a "Main Street" vibe offering a mix of boutique style stores and popular retailers. Located in downtown Albany, pop into Fort Orange General Store to browse a curated selection of home goods and gifts from designers, artists and small companies from the local area and beyond. If you are searching for a spot that offers dining and entertainment in addition to shopping, go to Crossgates.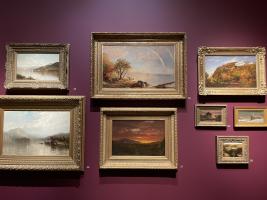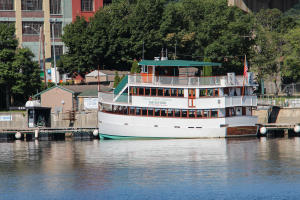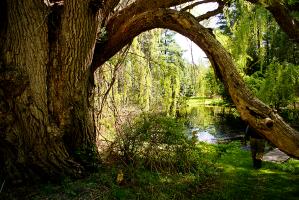 For Couples
Couples that are museum-lovers or history buffs must visit the Albany Institute of History & Art while in town for a wedding. Browse world-class exhibits such as the stunning collection of Hudson River School paintings and soak up the rich history on display. It is one of the oldest museums in the country, so it is a must-add to your itinerary.
During the warm weather months, enjoy a Hudson River sightseeing cruise with Dutch Apple Cruises! The first half of the cruise is narrated by a Hudson River Historian who tells tales of the city and points out landmark sights along the river. On the second half of the cruise, relax under the sun and enjoy the riverside views. For first-time visitors, it is a great way to experience Albany! 
Downtown Albany is home to over a dozen #CapitalWalls murals, a public art endeavor by Albany Center Gallery, Albany Barn and Albany Parking Authority. Explore the murals by booking a private #CapitalWalls murals walking tour. If you are searching for a more casual way to explore the vibrant murals sprinkled throughout downtown Albany, tune into the Artful Albany podcast. Presented by Discover Albany, Downtown Albany BID and Albany Center Gallery, each podcast episode is a self-guided walking tour that explores Albany's 400 year-old history and the #CapitalWalls mural projects. Please Note: Private #CapitalWalls Mural Tours must be booked 30 days in advance or rush fee will be added.
Searching for a place for a romantic stroll? Visit the Pine Hollow Arboretum in Slingerlands. Stroll along the tranquil walking trails to marvel at a distinctive horticultural collection. The grounds are open for free from dawn to dusk, 365 days per year.