Capital Craft Beverage Trail

The Capital Craft Beverage Trail was formed in 2015 to promote craft and farm-based beverage producers in the Capital Region of New York. This one-of-a-kind "drinking tour" promotes the area's most popular craft beverage facilities, many of which are conveniently located along Broadway in Albany. 
Every producer sources ingredients locally, and beverages are created in small batches to maximize quality.
Grab some friends and head down to Broadway, in Albany's emerging Warehouse District, where you can experience the Capital Craft Beverage Trail first hand. From there, you can find out about other producers on the trail, and expand your exploration. Take a tour, sample the product, and learn more about this unique homegrown industry. 
Capital Craft Beverage Trail Producers
Explore the Capital Craft Beverage Trail
Where to Savor Apple Flavors in Albany County
Autumn is the apple of Albany's eye! Albany County celebrates the apple, New York State's official More
Explore Albany County's Cideries, Meaderies and Wineries
Calling all craft beverage fans! Did you know Albany County's booming craft beverage scene boasts More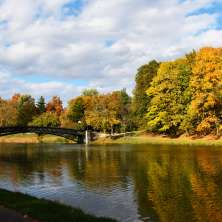 6 Can't-Miss Fall Instagram Spots in Albany County
Discover Albany this autumn with leaf peeping excursions, autumn strolls and scenic fall foliage More