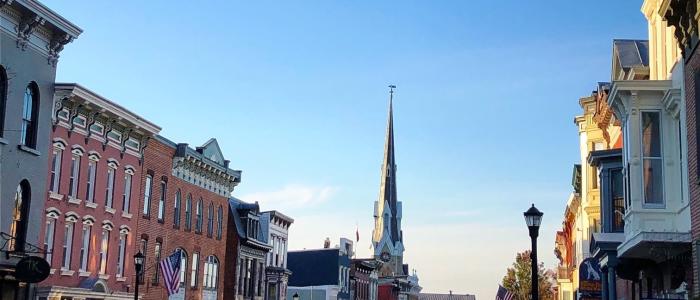 Albany is more than just a city, it's the hub of the Capital Region and a gateway to the Northeast. The communities surrounding Albany are full of fascinating historic sites, unique arts & entertainment venues, outdoor adventures, and many more attractions. We want to introduce you to some of the areas beyond Albany that are worth the drive for visitors. Start planning your day trip from Albany here!
A quick 45-minute drive south of Albany will lead you to the scenic Hudson River Valley and the picturesque town of Hudson. This trendy Upstate NY town has become a mecca for antique collectors, artisans, and foodies. The surrounding area is rich with history such as the birthplace of the Hudson River School, America's first major art movement. We've rounded up a few must-visit sites for tourists (and Albany locals) that are definitely worth the drive to Hudson.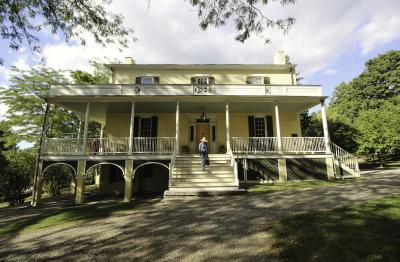 Photo by Escape Brooklyn
Thomas Cole National Historic Site
Begin your Hudson, NY day trip across the river in Catskill! Visit the Thomas Cole National Historic Site, the birthplace of the Hudson River School of Landscape. Explore Thomas Cole's home and studios against the breathtaking landscape that inspired the major American art movement. Tour the historic buildings, view an exhibit of 19th Century landscape paintings, or immerse yourself in The Parlors, a multimedia experience bringing Thomas Cole to life. Visitors can even see Cole's original paint brushes, pencil case, tools for mixing paint and easels that were used to create the paintings that formed the iconic art movement.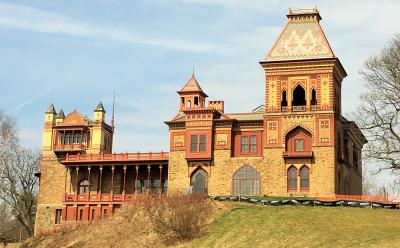 After learning all about Thomas Cole, venture to Olana State Historic Site, home of Cole's famous student Fredric Edwin Church. This 250-acre estate features the marvelous Persian-inspired mansion filled with Church's sketches, studies and paintings. Enjoy sweeping panoramic views of the Hudson River landscape that inspired many of his works. Take a guided tour of the mansion, or a historic landscape tour to learn more about his life and art. Throughout the year, the site hosts events such as food truck picnic days, creative workshops (boxwood tree making, knitting, wreath making, etc.) and artist talks. Olana is a designated a National Historic Landmark and is one of the most visited tourist sites in the state, so it is definitely worth the drive!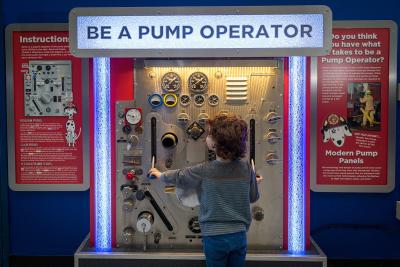 Photo Courtesy of the FASNY Museum of Firefighting
The FASNY Museum of Firefighting displays an extraordinary collection of firefighting equipment including antique fire engines, helmets, 1800s red bibbed shirts, fire apparatuses, photographs and more! Aspiring & current firefighters, fans of history and those interested in the fire service will enjoy browsing this one-of-a-kind collection. This unique museum is extremely kid-friendly with educational activities, a Discovery Room and creative play on select fire engines. The museum is open daily, so definitely swing by if you are visiting Hudson. 
Getting There
Visiting Albany without a car? Hop on an Amtrak train at Albany-Rensselaer and ride it to the Hudson, NY train station. Pick up a New York by Rail guide while on the train and start planning your next Upstate NY getaway. 
Looking for a place to stay in Albany?
Albany is the perfect city to book your stay in when you want to explore the Hudson-Chatham area. After a day of traveling or sightseeing choose to relax in a park side bed & breakfast, a full-service hotel, or a convenient motel - all of Albany County's options offer the best in comfort and hospitality. Check out Albany's downtown hotels for a place to stay! 
Traveling with a group?
Let Albany be your hub and spoke city! Contact Director of Sales, Jay Cloutier, for assistance booking your group tour. Discover Albany partners with a variety of transportation and receptive tour operators to make your trip amazing. Find out more here.