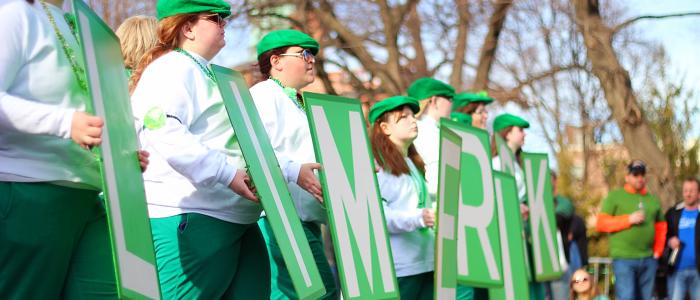 Luck is in the air! St. Patrick's Day celebrations and festivities in Albany County are back! From a soda bread competition, to an unforgettable parade, to restaurants serving up traditional Irish fare, there is plenty of merriment to look forward to throughout the month of March. Scroll on for ways to celebrate St. Patrick's Day all month long in Albany County. 
Irish Sweat-er Run
Date: Saturday, March 5
Time: 10:30 AM to 12:00 PM
Location: Irish American Heritage Museum
Price: Day of race registration is $35 for the 5k and $40 for the 10k
Go the extra mile in support of the Irish American Heritage Museum this month! After going virtual in 2021, the Irish Sweater 5k/10k Run is back in-person. Dress up in an all green get-up to race through the city streets for this downtown Albany tradition. All participants will receive a gift bag, plus there will be more prizes available. After the fun run concludes, head to the museum at 21 Quackenbush Square for an after-party complete with live Irish music, dance, food and drink. 
Annual Irish Soda Bread Competition
Date: Saturday, March 5
Time: 12:00 PM to 3:00 PM
Location: Irish American Heritage Museum
Price: $10 one entry, $20 two entries
The Irish American Heritage Museum's popular soda bread competition returns on Saturday, March 5! Entrance is strictly limited to amateur bakers, so dust off your family recipe to participate in the annual Maureen Farrell McCarthy Amateur Irish Soda Bread Competition. Enter one or both categories (traditional and Family style non-traditional) with a loaf accompanied by a recipe. Bakers will drop off their loaves between 12:00 PM and 1:00 PM with the winners announced at 3:00 PM. While waiting for the judge's decision, enjoy entertainment and programs in the halls of the museum. 
BONUS: Follow the Irish American Heritage Museum on Facebook for more virtual and in-person events through the month of March and beyond!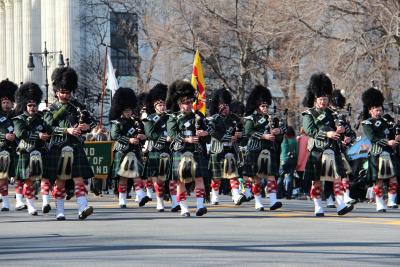 NEW DATE: Albany St. Patrick's Day Parade
Date: Saturday, March 19
Time: 2:00 PM
Location: Parade steps off from the corner of Quail and Central Avenues and ends at State and Green Streets.
Price: Free
**Please note that the Albany St. Patrick's Day Parade is postponed to Sunday, March 19 due to a potential snowstorm
The Albany St. Patrick's Day Parade returns in-person on Saturday, March 19! Dress from head-to-toe in green and head to downtown Albany with your family and friends for the celebration. As the largest St. Patrick's Day Parade in Upstate New York, there is tons of festive fanfare including Irish pipers, step dancers, decorated floats, and marching bands. The festive parade steps off at 2:00 PM and can be viewed from anywhere along Central Avenue or lower Washington Avenue.  
Interested in making it an all-day affair? Parade day begins at 9:00 AM with a traditional Mass at Blessed Sacrament Church followed by a reception with music, Irish breads, coffee and tea.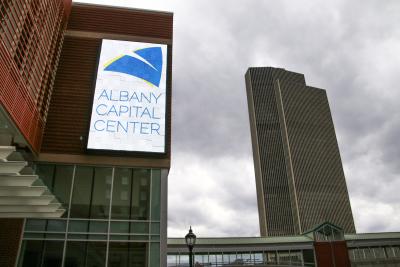 Dropkick Murphys St. Patrick's Day Tour 2022
Date: Monday, March 14
Time: 6:00 PM to 9:00 PM
Location: Albany Capital Center
Price: $39.50 + fees
Music fans, the Dropkick Murphys are coming to Albany! The popular Celtic punk band are playing at the Albany Capital Center on March 14 as a stop on their St. Patrick's Day Tour. The Dropkick Murphys will be joined by special guests The Bombpops, The Rumjacks and Jesse Ahern.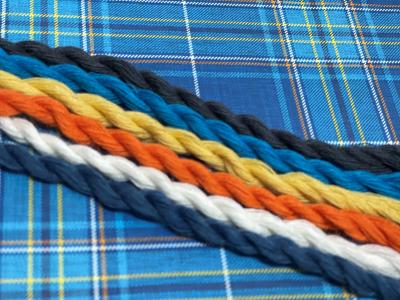 Photo provided by ScotlandShop USA Inc 
Date: Throughout March; open Tuesday to Saturday 
Time: 10:00 AM to 6:00 PM
Location: ScotlandShop USA
ScotlandShop opened its first base across the pond right here in Albany County! Located at 678 Loudon Road, the shop houses the full collection of Scottish clothing, accessories and interiors as well as offers measuring services for tailored garments. In celebration of the opening, ScotlandShop is gifting Albany County with its very own tartan (pictured above) to symbolize the re-strengthened bond between Albany County and Scotland. The colors are taken from the Albany County Seal, The Town of Colonie Seal & The City of Albany Flag, with the sett (design) inspired by the Stewart tartans in honor of the Duke of Albany, James Stuart. ScotlandShop aims to become a hub for local events and Scottish celebrations!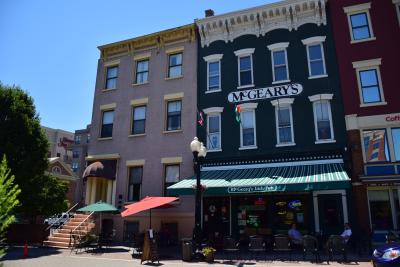 Date: Throughout March; open 7 days a week
Time: Monday to Wednesday: 3:00 PM to 11:00 PM; Thursday to Sunday: 12:00 PM to 11:00 PM
​Location: McGeary's Irish Pub
Celebrate the spirit of the Irish at McGeary's Irish Pub all month the long. The cozy Irish pub is a locally-owned downtown Albany favorite serving up burgers, sandwiches, soups, salads and more. Searching a touch of Irish flair? Cheers with a Guinness Draught and order the Reuben! Keep an eye out on the pub's Instagram for daily specials!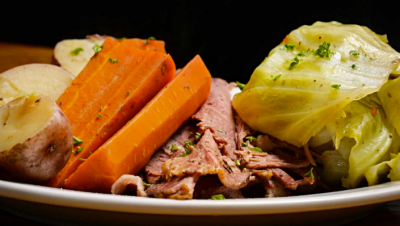 Date: Thursday, March 17
Time: 4:00 PM to 8:30 PM
​Location: The Century House
Savor a traditional corned beef dinner from The Century House on Thursday, March 17! The eatery's popular twisted corned beef will also be available. Dine on the traditional fare inside the charming restaurant while enjoying acoustic Irish music. Looking to eat at-home but want to leave the cooking to the experts? The Century House is offering take-out family meals available for pre-order. Make your reservations and place your takeout pre-orders today!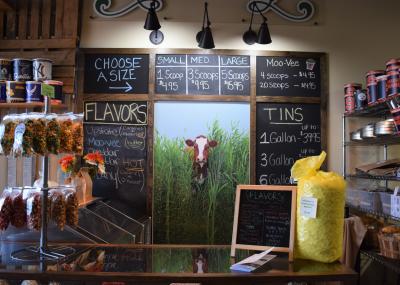 Date: Throughout March
Time: What's Poppin: Wednesday to Saturday: 10:00 AM to 5:00 PM; Sunday 10:00 AM to 3:00 PM
O'Toole's: Monday, Tuesday, Thursday: 11:00 AM to 10:00 PM; Friday & Saturday: 11:00 AM to 11:00 PM; Sunday: 10:00 AM to 10:00 PM
Location: What's Poppin & O'Toole's Restaurant Pub
Venture to Central Avenue in Colonie for St. Patrick's Day sweet treats and Irish pub fare! Pop into Albany's gourmet popcorn shop, What's Poppin, to pick up festive popcorn flavors for the holiday. Then head next door to O'Toole's Restaurant Pub, a friendly Irish pub, for delicious eats. All month long enjoy a Reuben Melt, Irish Nachos, O'Toole's Skillet (with corned beef hash!), Reuben Burger, St. Patty Melt and more! Are you gluten-free? O'Toole's has you covered with a gluten-free Reuben Burger and gluten-free Reuben.