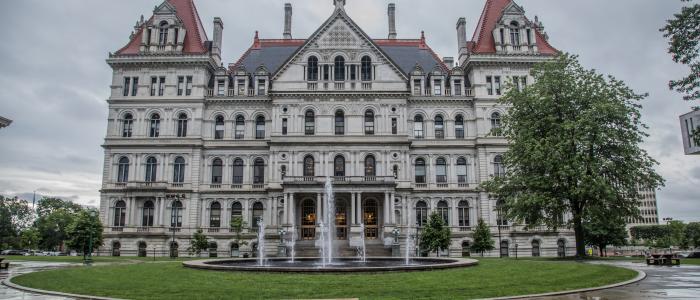 Photo Header Credit: Amityphotos
Beware, October in Albany brews up tales of spooky spirits, historic hauntings and frightening folklore. Whether you desire an immersive walk-through experience or a ghostly guided tour, Albany County offers a variety of spooktacular ways to enjoy the most haunted time of year. Scroll on for the details about how to get in on the hocus pocus.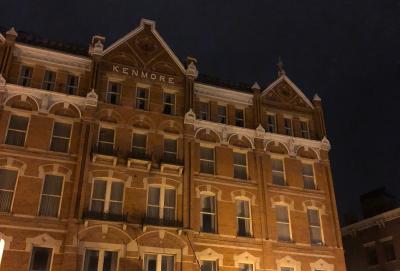 City Séance​ Ghost Tour
Fridays and Saturdays from October 8 to October 29

Roam the streets of Albany's past with Madam Maeve, your guide into the ghostly history that lurks in the nooks and crannies of the Capital Region. Together, we'll cross the veil in search of historic Albany specters like Legs Diamond and his flamboyant paramour Kiki Roberts or the cursed couple who shared Lincoln's ill-fated theatre box - Henry and Clara Rathbone.  We may even encounter other nameless specters, who have been known to appear without introduction. Join theREP and Discover Albany's Maeve McEneny-Johnson, as they walk the streets of Albany after dark in an attempt to unearth the capital city's storied past.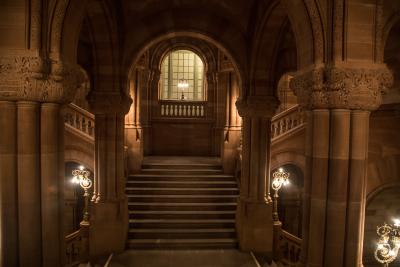 Photo Credit: Amityphotos
New York State Capitol Hauntings Tour
Every week day from October 3 - October 31
The popular Capitol Hauntings Tour returns! If you dare, dive into the urban legends and famous hauntings connected to the historic New York State Capitol Building on this eerie guided tour. Tour guides regale brave guests with spine-chilling tales about the "lost" Capitol murals and their eccentric artist, two United States Presidents who visited the Capitol after they died, and a secret demon carved into stone with a Capitol curse. Keep an ear out for jangling keys and locking doors! These mysterious sounds are often attributed to the spirit of the nightwatchman still making his nightly rounds. The tour is free, but registration is required. Masks are currently required indoors regardless of vaccination status.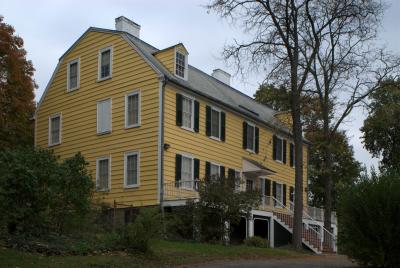 Murder at Cherry Hill
Wednesday to Saturday from October 19 to October 29
Trace the footsteps of a murderer at Historic Cherry Hill this October. Murder at Cherry Hill, a popular historic walk-through experience, returns! Step back in time to May 7, 1827 and relive the night of a frightening murder that resulted in Albany's last public hanging and two sensational trials. Murder at Cherry Hill tends sells out faster than you can say "BOO!", so purchase your tickets today! Please note, all attendees are required to show proof of vaccination. Masks are suggested indoors for all visitors regardless of vaccination status.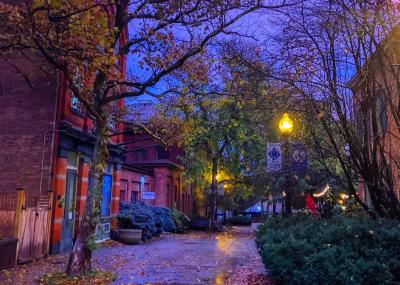 Eerie Albany Ghost Tours
October 9, 16 and 23
If you dare, embark on the Eerie Albany Ghost Tour! This guided walking tour through historic downtown Albany is not made for the faint of heart. Your tour guide will regale you with spooky stories about the mysteries surrounding the enchanting homes lining Ten Broeck Triangle and the ghostly figure lingering past closing time at the historic Olde English Pub. Reservations are required in advance. The guided walking tour offered on October 9, 16 and 23 from 11:00 AM to 12:30 PM. 
The Dark Side of Center Square
Tuesdays and Thursdays from October 18 - October 27
Embark on a sinister tour exploring the "Dark Side of Center Square"! This guided tour will delve into the stories behind the buildings you see every day in the Center Square area of Albany, peeling back the layers of history to discover tales of true crime, spooky stories, and murderous mysteries. Follow in the footsteps of the infamous Silent Stalker, and uncover the stories previously told only in lost newspapers and hushed whispers. Find out more about the Dark Side of this historic neighborhood, including the assassination attempt of Albany's Halloween Queen and the best spectator's view of the notorious Gallows Hill. Tickets are expected to sell out quickly for this guided tour with Historic Albany Foundation and Discover Albany. Tours meet at Dove & Deer. 
Booking is essential. Each tour has a maximum of 10 attendees. There are four dates with four times each day: Tues 18th, Thurs 20th, Tue 25th and Thur 27th (5.30 pm, 6 pm, 6.30 pm, and 7 pm). Tours last for 90 minutes.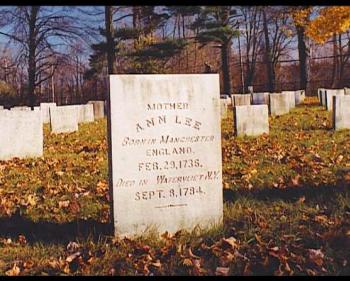 Shaker Cemetery Tours
October 18 and October 22
Join the Shaker Heritage Society for a special tour of the cemetery. The stones are identical, but the stories are not...While Shaker cemeteries are modest by design, they are the resting place of some of the most innovative, creative, and radical figures of the 18th and 19th century. This special October tour led by Shaker Heritage staff engages visitors to explore the Shaker Cemetery and uncover the stories of this unique religious and social movement, recognized as the most successful communal society in the US. Mother Ann Lee and other Shaker leaders are buried at the cemetery, which was established in 1785.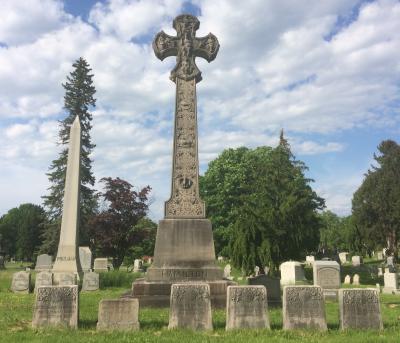 Psychic-Medium Michele Lyons Polito
October 22
Join local psychic medium and ghost rescuer Michele Lyons Polito in Albany Rural Cemetery's historic Chapel to discuss all things paranormal! During An Evening with a Psychic Medium on October 22, she will share her experiences as a psychic medium, her work with local ghost hunting groups and personal experiences with local spirits.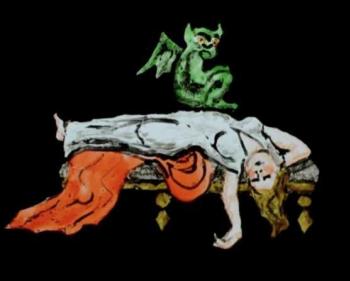 Elliot & Schlemovitz's Phantasmagoria
October 15
Join Schuyler Mansion State Historic Site for  Elliot and Schlemowitz' s Phantasmagoria, a 18th century-inspired magic lantern show – an unearthly experience created from a form of projected imagery. Magic lantern performers Dawn Elliott and Joel Schlemowitz have built their own fantascope, with wooden track and rear projection screen, along with newly created hand-painted slides, to recreate the full experience of the Fantasmagorie. The Phantasmagoria's eerie repertoire includes a visit to a haunted graveyard, The Death of Lord Littleton, St Dennis and the Devil, and an invocation of the Devil at a Witches' Sabbath. The show concludes with a glimpse behind the curtain to reveal the workings of phantasmagoria's inventions and techniques. Elliott and Schlemowitz' s Phantasmagoria has received the Dick Balzer Performance Award from the Magic Lantern Society UK.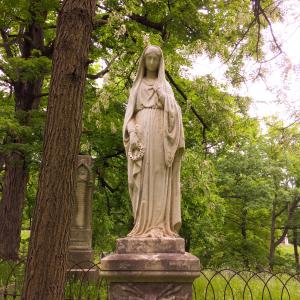 Haunted History Tour
October 15
Join Albany Rural Cemetery for a Haunted History Tour. Learn about the tales of phantom children, a spectral summons, guardian ladies in white and President hauntings that are all connected to Albany Rural Cemetery.