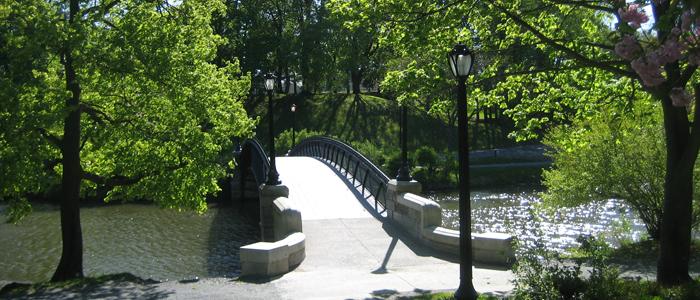 Typical date night plans can be tricky during the age of social distancing. Whether couples are physically together, or connecting from afar, there are still plenty of fun date night options. Keep reading to discover a few socially distanced date ideas in Albany for every stage of your relationship! 
Please note that the below attractions have social distancing guidelines and increased safety protocols. The below offerings are also subject to change. Head to each attraction's website or social media before visiting for the most updated information.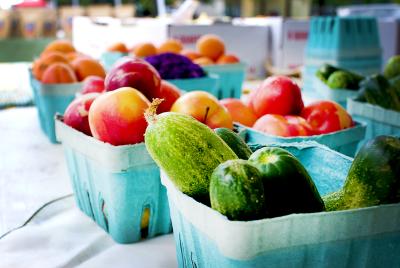 New Relationships
Picnic in a park: Testing the waters with a budding romance? Try a picnic in a park! For a twist on a classic picnic, bring takeout from your favorite local restaurant. Impress your date with sandwiches from City Beer Hall, sushi or poke bowls from Oki Poki or a burrito box from ama cocina. Albany offers a variety of outdoor spaces for the perfect picnic backdrop. Picnic along the edge of the scenic Hudson River at Bethlehem's Henry Hudson Park or Albany's Corning Preserve. Enjoy an urban oasis in the heart of the city at Washington Park or venture to the Helderberg Hilltowns for a picnic with panoramic views at John Boyd Thacher State Park. 
Take a hike: If you and your new beau are outdoor adventurers, take a hike! Exploring the great outdoors is a great way to get to know someone, while still staying socially distanced. Breathe in the fresh air and soak up the sights! Hit the trails at the Albany Pine Bush Preserve to explore a rare ecosystem. Marvel at picture-perfect waterfalls while hiking the trails at the Huyck Preserve or John Boyd Thacher State Park. 
Farmers Market: Browse local vendors for farm fresh produce and hand-crafted goods on a date at a farmers market! Masks and social distancing are required, so these are great (and safe) events to attend with your new romantic partner. Depending upon the day of your date, explore the Guilderland Farmer's Market (Sundays), South End Night Market (Thursdays), Washington Park Farmers Market (Saturdays), Colonie Farmers Market (Saturdays), Empire State Plaza Farmers Market (Wednesdays), or Delmar Farmers Market (Saturdays).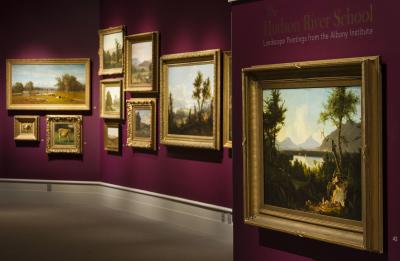 Long-Distance Relationships
Virtual Museum Exhibit: Are museums always at the top of you and your significant other's must-visit list while exploring a city? Then dive into a virtual exhibit! Whether you are 50 or 1,000 miles apart, virtually explore the Albany Institute of History & Art's Hudson River School exhibit together. Hop on a phone or video call and peruse the digital exhibit at the same time. See which landscape paintings catch your eye and discuss your favorites! 
Albany Cooking School: Albany Cooking School has gone virtual with online classes! If you are in a long distance relationship, you can both sign up for a live online cooking class to learn to cook together while being physically apart! Learn how to bake macarons, how to ferment pickles or how to prepare empanadas. This is a fun way for you both to refine your cooking and baking skills, even if you are not together in-person. 
Virtual Happy Hour: Plan a virtual happy hour for you and your significant other! Searching for cocktail inspiration? Albany's top mixologists created original cocktail recipes that embody the true "Spirit of Albany." Pick your favorite Albany-inspired cocktail recipe and shake it up while on a video call with your partner. Don't forget to virtually "cheers"!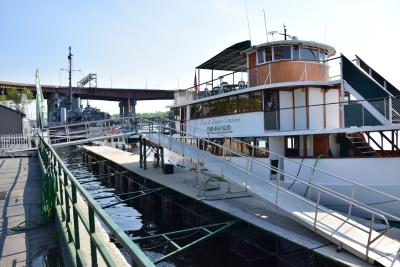 Living Together
Around the World Takeout: If you are usually a jet-setting couple, take your taste buds on an international culinary adventure! Order takeout from a couple of Albany restaurants specializing in different international cuisines. Start off with Spanish-style tapas from El Mariachi. Savor global flavors with a family-style Ethiopian Meat (or Vegan) platter from Umana Restaurant & Wine Bar. Top off your meal with Chinese-style pastries from Hong Kong Bakery & Bistro. View 15 Spots to Eat Around the World Without Leaving Albany County for takeout inspiration. 
Dutch Apple Cruises: Marvel at picture-perfect sunsets and admire skyline views on a Dutch Apple Cruise. Albany's riverboat is the ideal backdrop for a romantic date! Choose between a daytime sightseeing cruise or evening sunset cruise for a date to remember. Tables for two start at $50. Dutch Apple Cruises has implemented a variety of measure for health and safety purposes, learn more at this link. 
Embark on a Day Trip: Get out of the house with a Capital Region day trip! From drive-in movie theaters, to unique places to hike, to kayaking adventures with Upstate Kayak Rentals, the Capital Region offers a variety of activities to keep you and your partner busy all summer long. Find inspiration for your day trip in Day Trip Ideas Around the Capital Region & Beyond.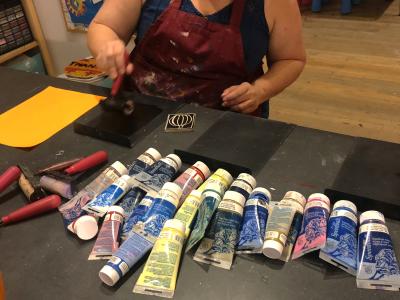 Single
Albany Art Room Class: Single? Date yourself with a fun activity! Albany Art Room has recently resumed a few art classes for adults. Sign up for a class to embrace your inner artist and unleash your creativity. Head to the Albany Art Room's website for the most updated information on classes. 
Lark Street Yoga: Relax and find your zen with a Lark Street Yoga class! The yoga studio is temporarily closed, but Lark Street Yoga is offering classes in Washington Park. Throughout the week, sign up for sunrise yoga, barre flow, happy hour core flow and more! Several days, including before the Washington Park Farmer's Market on Saturdays, Lark Street Yoga hosts free community yoga. Masks are required until you are safely seated on your mat. 
Drive-In Movie: Switch up your Saturday night Netflix plans by venturing out to a drive-in movie! Jericho Drive-In and Twist Ice Cream, located in Glenmont, is screening movies under the stars all summer long. The schedule changes each week, but catch blockbuster hits and classic flicks at the old-school drive-in movie theater.