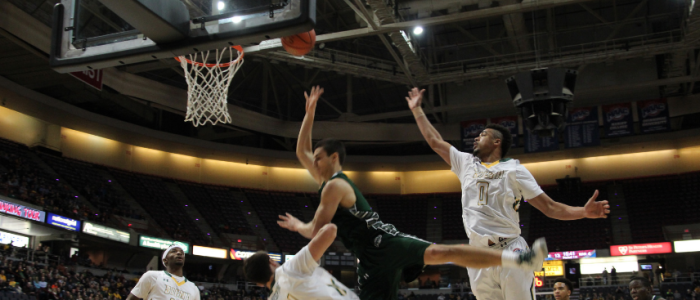 Albany County is about to filled to the brim with lots of hoopla! The MAAC Men's & Women's Basketball Championships are returning to Albany for the 20th time from March 7 - 11. The weekend festivities include mac-n-cheese sampling, exciting basketball games, pep band performances and more. Keep reading for a breakdown of the exhilarating events that you will not want to miss!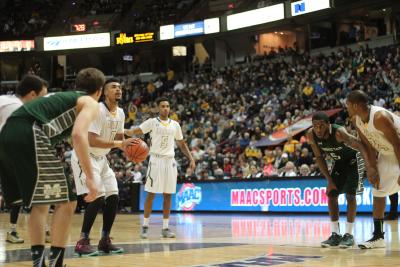 MAAC Basketball Championships
Dates: Thursday, March 7 - Monday, March 11
Time: Various
Location: Times Union Center
Price: Tickets starting at $16.50
Don't miss out on the focal point of the weekend – men's and women's basketball! Cheer on the college basketball players as they go head-to-head to win the MAAC Championship. The games are sure to be fast-paced and exciting, so make sure you swing by a game in between all of the other weekend hoopla.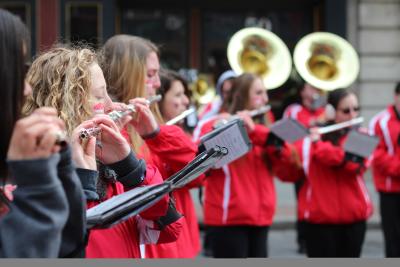 Band Jam
Dates: Friday, March 8
Time: 12:00 PM to 1:00 PM
Location: Times Union Center Atrium
Price: Free
Get amped-up for the weekend with the Band Jam on Friday at noon! Pep bands and spirit squads from the MAAC colleges and universities will put on a high-energy performance to kick the weekend off on a high note.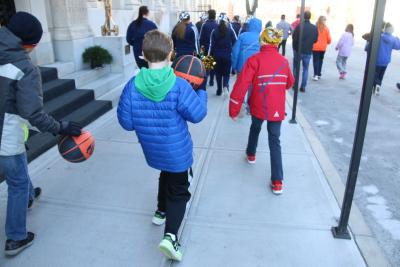 Bounce to the Arena
Dates: Saturday, March 9
Time: 9:30 AM to 10:30 AM
Location: Albany City Hall to Times Union Center
Price: Free
Bring your mini-basketball fans to Bounce to the Arena! Parade goers dribble basketballs from Albany City Hall to the Times Union Center to celebrate the return of MAAC. Registration begins at 9:30 AM and ends at 10:15 AM for the Bounce Parade to begin at 10:30 AM. When you register, you will receive one MAAC bounce basketball and 1 child ticket to the MAAC Women's Quarterfinal game. This event is limited to the first 200 people, so arrive on time!
Hannaford MAAC-n-Cheese Fest
Dates: Monday, March 11
Time: 4:00 PM to 8:00 PM
Location: Albany Capital Center
Price: $10 for 5 mac-n-cheese samples
If you are planning on attending the men's championship game on Monday, make sure you head downtown early for the 4th Annual Hannaford MAAC-n-Cheese Fest at the Albany Capital Center! The delicious event features gourmet mac-n-cheese bites from local restaurants including our friends at 677 Prime, City Beer Hall, Druthers, New World Bistro, Public House 42, Vintage House, Wellington's and more. There will also be a craft beer garden, college pep band performance, foul shooting contest, an acrobatic performance by a dunk team, and the finals of the 3-on-3 MAAC Corporate Challenge.