Voluntourism
Volunteerism + Tourism = Voluntourism 
Voluntourism combines the traditional elements of attending a meeting with giving back to a community or host city. This program allows attendees to experience the best of Albany, while making a positive impact. 
For more information on Volunteer Opportunities, contact Deb Goedeke, Convention Services Manager at 1-800-258-3582 x100 
While you're in Albany, please consider partnering with the following organizations for a Voluntourism experience:  
Capital City Rescue Mission The Mission always needs help serving meals; breakfast, lunch and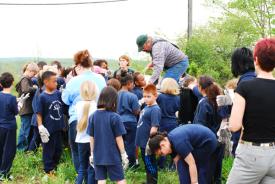 dinner. There is always work to be done to keep their building and grounds looking good and functioning well. They are in need of people who can help them sort clothing donations and prepare them for free distribution to the needy.
Capital District Habitat for Humanity At Habitat, they do more than build affordable housing. Through their homeownership program, they also build the dreams of families who want to own their own home, but do not qualify for conventional mortgages. They build communities by clustering their houses in blighted areas in the capital district, creating stable neighborhoods, safer communities and stronger families.
Delmar Place, Senior Living Center, Delmar, NY Duties include assisting in the senior activities department - playing games with residents, providing companionship, and helping with basic chores.
Regional Food Bank of Northeastern New York
Volunteers are vital to the Regional Food Bank. In 2010,a total of 6,814 different people donated 45,474 hours of work and helped make well over one million pounds of food and other supplies available to their agencies! The Food Bank is in need of volunteers for repacking on their warehouse dock, sorting in their salvage sorting room, and working on the Patron Land Farm.
Time-saver tips: Have each attendee bring one canned good to the registration desk. The ACCVB will deliver on your behalf.
The Mohawk Hudson Humane Society They invite you to volunteer with them on an ongoing fundraising project to help the homeless animals of the Capital Region - Empties for Animals. They are looking for volunteers to help sort donated returnable bottles and cans outdoors on Society grounds.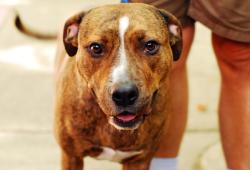 They provide all necessary supplies and instructions and the recycle company's specifications. It is great for anyone looking for a one-time project to help support a local non-profit organization.
Equinox Community Services, Inc. Donate Your Used Cell Phones! Equinox distributes used cell phones to victims of domestic violence, which can be used to dial 911, even without regular cell-phone plans or service. Donated phones that can't be used are recycled, with proceeds going directly to their program.
Time-saver tips: Consider holding a "drive" for Equinox. Some examples would be to collect full-sized personal care items, twin sheet sets, blankets, school supplies, sporting equipment, art & music supplies, non-perishable food or new toys and gifts for the holidays. Have a bin at your registration area that will hold those items and the ACCVB will deliver on your behalf. Any unused hotel toiletries, i.e. shampoo, conditioner, soaps, body wash can be collected at the registration desk and provided to domestic violence victims.
The Food Pantries For The Capital District
Food Haulers are required for loading and unloading trucks. This work is usually done on weekday mornings. Pantry Volunteers sort and shelve food, pack grocery bags and serve food pantry visitors. Most volunteers are asked to work for between two and three hours. Most volunteers' needs are for Monday through Friday, during the day.
How to Donate Leftover Food 
In 1996 President Bill Clinton signed into law the Bill Emerson Good Samaritan Food Donation Act, which protects anyone donating food in good faith from criminal or civil liability. Please ask your hotel if they will work with the meeting planner in this regard.
Example: At a recent meeting 250 people spent three days talking about eco-friendly events, and 90 pounds of leftover food were delivered to local organizations for distribution. The donation provided full meals for about 40 hungry people.