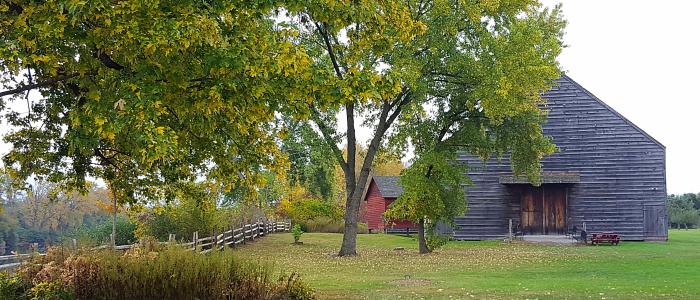 Albany is more than just a city, it's the hub of the Capital Region and a gateway to the Northeast. The communities surrounding Albany are full of fascinating historic sites, unique arts & entertainment venues, outdoor adventures, and many more attractions. We want to introduce you to some of the areas beyond Albany that are worth the drive for visitors. Start planning your day trip from Albany here!
A quick 25-minute drive west of Albany will lead you "beyond the pines" to Schenectady County. Located in the beautiful Mohawk River Valley, this area is full of outdoor adventures, fascinating history, and exciting attractions. We've rounded up a few must-visit sites for tourists (& Albany locals) that are definitely worth the drive to Schenectady.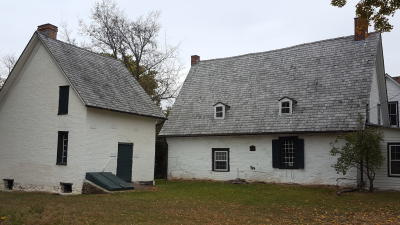 Mabee Farm Historic Site
Tucked beside the scenic Mohawk River is Mabee Farm Historic Site, the oldest farm in the Mohawk Valley. The beautiful riverside grounds include a 17th Century Dutch House, Inn, Brick Building, 1760 Dutch Barn, English Barn and Mabee family cemetery to explore. The farm property is owned by the Schenectady County Historical Society and the organization has transformed the farm into a museum and a site for community events, historic re-enactments, educational workshops, and more. Check out Mabee Farm's website and plan your visit around a special event to be transported back in history.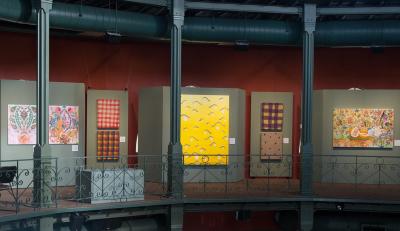 Installation view from "Recurrence" featuring work by Simone Meltesen and Kira Nam Greene
The Mandeville Gallery is located on the second floor of the 16-sided Nott Memorial building on the Union College campus. Free and open to the public, this art gallery is dedicated to showcasing the work of nationally recognized contemporary artists and exploring modern issues. Due to the unique architecture of the Nott Memorial, it is not your average art gallery. The exhibition space is a mezzanine, open to the floors above and below, and is composed of two semi-circular areas for viewing artwork. Drop by to peruse the latest art exhibit and to admire the unique gallery space!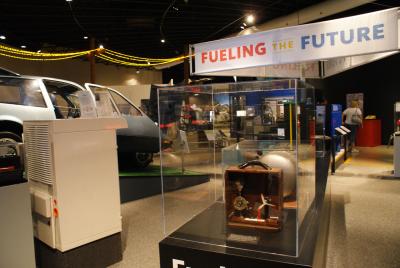 Searching for family-friendly fun that sprinkles in a bit of learning? Check out the Museum of Innovation & Science in downtown Schenectady! Little scientists can design suspension bridges, tinker with gears, learn about renewable energy and view a one-of-a-kind prototype electric car. Explore far-reaching galaxies with an out-of-this-world show at the museum's planetarium, or star gaze through a brand new state-of-the-art telescope in the new Dudley Observatory building. This hands-on museum offers an afternoon of fun for the whole family that is definitely worth the quick trip from Albany.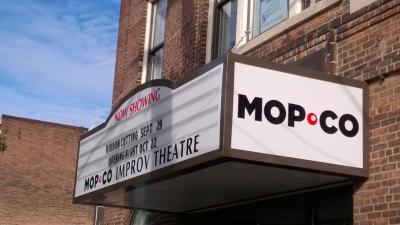 Mop & Bucket Improv Co.
Mop & Bucket Co. is an improv comedy troupe housed in the Mopco Improve Theatre, a former firehouse on Jay Street in Schenectady. Swing by to learn a few tricks in an improv class or laugh until you cry at a comedy show. Every performance is an unforgettable experience, as the comedians improvise based on audience participation. Mop & Bucket Co. guarantees a barrel of laughs, so it is definitely worth the drive from Albany!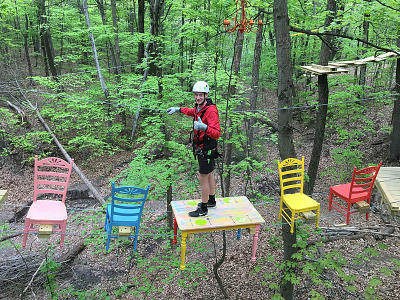 Mountain Ridge Adventure
Embrace your inner Tarzan at Mountain Ridge Adventure, just a short 30 minute drive from Albany. Zoom through the treetops, venture across swinging bridges and climb cargo nets at this treetop challenge course and zip line park. Haunted thrill seekers craving a touch of terror will love Zombie Zips at Mountain Ridge Adventure offered throughout the month of October. After a corpse-guided tour, plunge into darkness on a zombie zipline. Whether you are searching for a day-time adventure, or night of fright, Mountain Ridge Adventure is worth the drive. 
Looking for a place to stay in Albany?
Albany is the perfect city to book your stay in when you want to explore Schenectady. After a day of traveling or sightseeing choose to relax in a park side bed & breakfast, a full-service hotel, or a convenient motel - all of Albany County's options offer the best in comfort and hospitality. Check out Albany's hotels near the airport and Wolf Road for a place to stay!
Traveling with a group?
Let Albany be your hub and spoke city! Contact Director of Sales, Jay Cloutier, for assistance booking your group tour. Discover Albany partners with a variety of transportation and receptive tour operators to make your trip amazing. Find out more here.