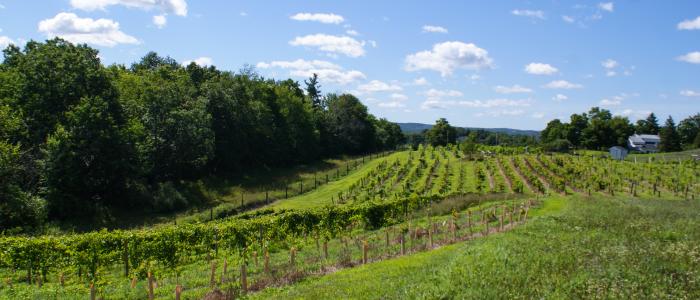 Albany is more than just a city, it's the hub of the Capital Region and a gateway to the Northeast. The communities surrounding Albany are full of fascinating historic sites, unique arts & entertainment venues, outdoor adventures, and many more attractions. We want to introduce you to some of the areas beyond Albany that are worth the drive for visitors. Start planning your day trip from Albany here!
A short drive south of Albany will lead you to the scenic Hudson Valley with many stops to explore including the area around the Hudson-Chatham region. This area is full of picturesque small towns and villages with bustling specialty shops, restaurants and art galleries. We've rounded up a few must-visit sites for tourists (& Albany locals) that are definitely worth the drive to the Hudson-Chatham area.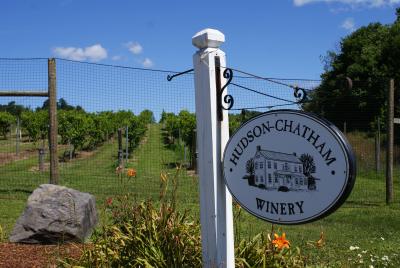 Hudson-Chatham Winery
Located between the historic towns of Hudson and Chatham, is Columbia County's first winery the Hudson-Chatham Winery. Owners Carlo and Dominique DeVito bought the property that became the winery in early 2006 for its south-facing slope, great grape growing soil, and fantastic location. The spot has transformed into a tourist destination offering small hand-made batches of wine, cheeses and desserts. Plan to enjoy a glass in the tasting room, explore the grounds on a vineyard tour, and soak up the beautiful scenic Hudson Valley views from the winery's gazebo.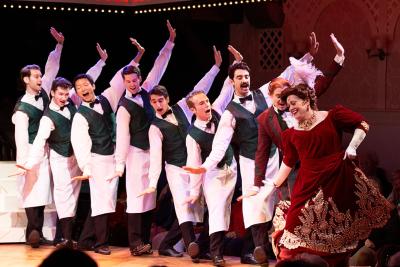 Just outside the quaint village of Chatham is the Mac-Haydn Theater. Mac-Haydn began in 1969 by Lynne Haydn, who is still Artistic Director and Producer, and Linda MacNish, who passed away in 2002. For almost 50 years, musical productions at Mac-Haydn have been taking the stage and setting the bar high for professional theater in the region. The theater's season runs from Memorial Day weekend through Labor Day weekend, with productions of classic and contemporary musicals in a 350-seat theatre-in-the-round setting. Plan to catch a show during your summer day trip to Chatham, it is worth the drive!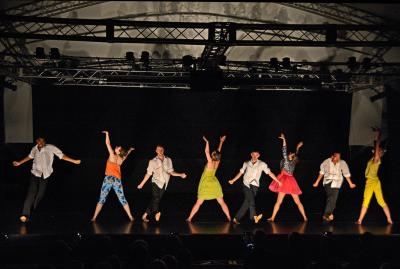 Photo Credit: Deidre Malfatto
Performances Spaces of the 21st Century 
Founded with the goal to bring world-class performances to Columbia County, Performances Spaces of the 21st Century (PS21) presents a wide variety of performances including dance, theater, music and film. After 12 years in a tented temporary venue, PS21 opened a brand new state-of-the-art venue this year that houses a 99 seat black box theater. In the summer months, the east wall of the theater slides open to transform into a proscenium stage for a 300-seat open-air pavilion theater. This stage will present musical performances and the August Chatham Dance Festival. You've definitely got to see this exciting, innovative venue for yourself! For a schedule of 2018 performances, visit here. 
Looking for a place to stay in Albany?
Albany is the perfect city to book your stay in when you want to explore the Hudson-Chatham area. After a day of traveling or sightseeing choose to relax in a park side bed & breakfast, a full-service hotel, or a convenient motel - all of Albany County's options offer the best in comfort and hospitality. Check out Albany's downtown hotels for a place to stay!
Traveling with a group?
Let Albany be your hub and spoke city! Contact Director of Sales, Jay Cloutier, for assistance booking your group tour. Discover Albany partners with a variety of transportation and receptive tour operators to make your trip amazing. Find out more here.