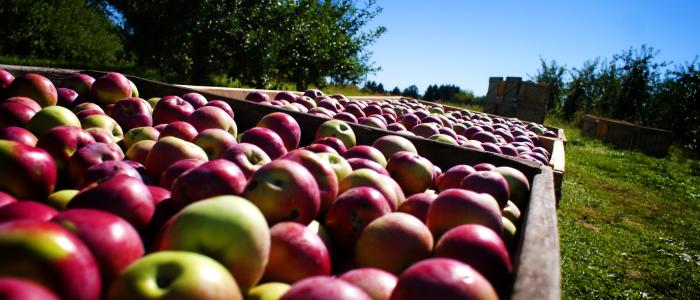 Apples are New York State's official state fruit and Upstate New York truly celebrates the apple every autumn. Apple picking is a timeless tradition for families, apple cider donuts are the must-eat seasonal treat and hard cider is all the rage. Keep reading to discover where to pick, sip and taste apples in Albany County this autumn!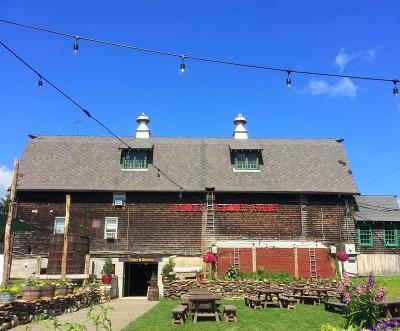 Indian Ladder Farms is a 100-year-old farm and orchard located in Altamont that is a must-visit Fall destination in Albany County. Kids will have a bushel of fun picking apples, tasting Indian Ladder's famous apple cider doughnuts and petting the farm animals. Parents will enjoy sipping craft beer or hard cider and grabbing a bite to eat at the Indian Ladder Farms Cidery and Brewery tasting room. With the backdrop of the beautiful Helderberg Escarpment, Indian Ladder Farms is a great spot for Fall fun and apples galore!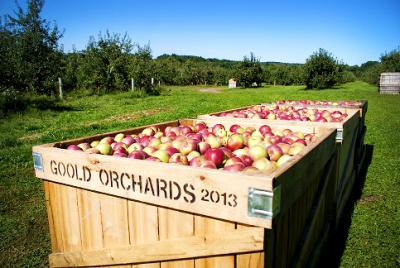 Goold Orchards
Explore over 100 acres of apples at Goold Orchards in Castleton-on-Hudson. A family farm since 1910, this is a great spot to bring your little ones to pick apples. After apple picking, swing by the Farm Store, Bakery, Cider Mill and Brookview-Station Winery for apple cider donuts, Joe Daddy's hard cider and award-winning wine! If you really want to get in the apple-spirit, head to Goold Orchards on October 13 and 14 for the 30th Annual Apple Fest & Craft Show. The family-friendly festival features apple cider donuts, folk music, local artisans and farm producers!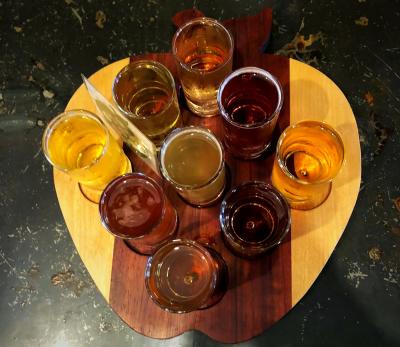 Sip on hard cider crafted from local fresh pressed apples at Nine Pin Cider, New York's first farm cidery. Choose from a rotating selection of at least nine different hard ciders at Nine Pin's Tasting Room in the Warehouse District. You'll find flavors such as rosé, blueberry, peach, earl grey, vanilla chai, and more! Sip on a pint, or splurge on a flight, to sample a range of flavors! All of the apples are sourced from the Capital Region and Hudson Valley orchards for a fresh, local taste. You can also bring the refreshing scent of apples and Fall home with a Nine Pin Cider Candle, produced by Collar City Candle! Candles can be purchased at the Nine Pin Cider Tasting Room or Fort Orange General Store.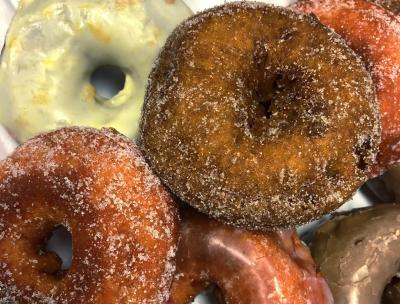 Whether you are searching for the taste of a traditional apple cider doughnut, or a new spin on the classic (pear glaze or maple drizzle!), North Pearl Street's Cider Belly Doughnuts has a sweet treat for you. Located in the heart of downtown Albany, Cider Belly serves up hot, fresh, delicious apple cider-based doughnuts every morning. These treats tend to fly off the shelves, so arrive bright and early to snag your favorite.