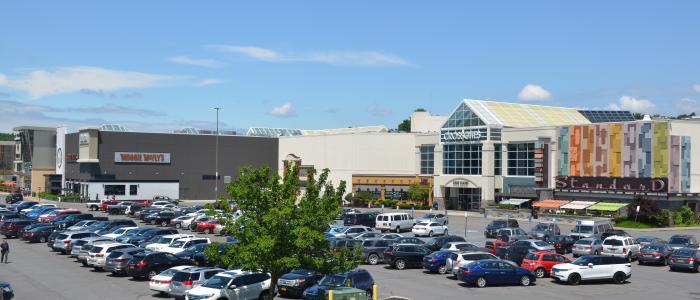 Crossgates has it all! Shop 'til you drop, relax at a spa, play arcade games, solve an escape room, laugh at a comedy club and so much more. Crossgates, located in Guilderland, is the largest shopping, dining and entertainment destination in the Capital Region. Scroll on for the top 5 spots (plus a few extras) to explore at Crossgates.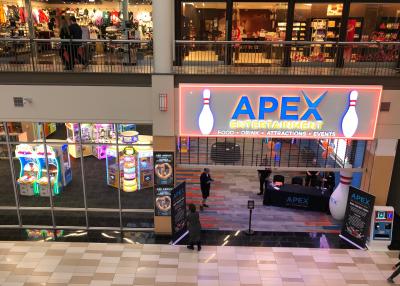 Experience thrills, food and fun at Apex Entertainment! Zoom around and crash into your friends on bumper cars. Play popular arcade games and cash in points for prizes. Test your puzzle-solving skills in an escape room or challenge your friends to a fast-paced game of laser tag.  Roll into fun with Candlepin-style (and traditional) bowling. The entertainment and dining destination also boasts an extensive menu with pizza, burgers, salads, sliders, sandwiches and options for those with dietary restrictions.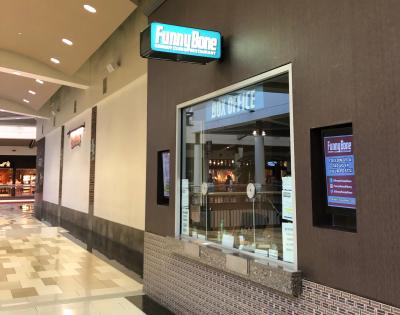 Laugh yourself silly at Funny Bone Comedy Club. The premier comedy club has hosted dozens of stand-up comedians ranging from upcoming talents to comedic stars such as Aziz Ansari, Carly Aquilino, Dave Attell, and Tracy Morgan. While laughing along with the live entertainment, take advantage of the full restaurant and bar offered during the show. Once the lights have gone down, cellphones are prohibited in the showroom. Unplug, relax and laugh at Funny Bone!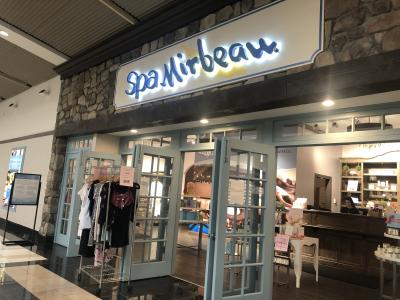 Spa Mirbeau is the ultimate escape. Indulge in a variety of renowned spa treatments and amenities. Lounge in the Resting Area with meditation pool, relax in a herbal infused steam room and sauna, or unwind at the Aqua Terrace, an indoor oasis with a heated whirlpool and private bar. The 17,000-square-foot facility also hosts wellness programs and fitness classes including yoga, pilates and indoor cycling. Dine on French-inspired global cuisine and a world-class wine list at Le Bistro, exclusively available to spa guests and wellness members. Browse beauty products, luxurious bath robes and other charming gifts in La Boutique.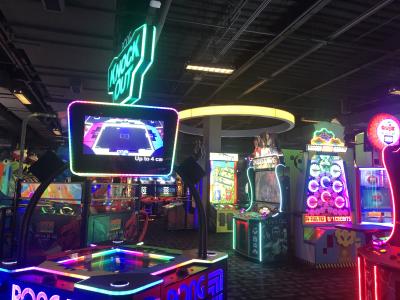 Kids and kids-at-heart can play hundreds of arcade games at Dave & Buster's. The Million Dollar Midway boasts the newest arcade games, classic favorites, Dance Dance Revolution, air hockey and more!  Grab a bite to eat off of the menu and settle in to watch the big game on one of the massive TVs surrounding the bar. Dave & Buster's offers tons of fun for everyone!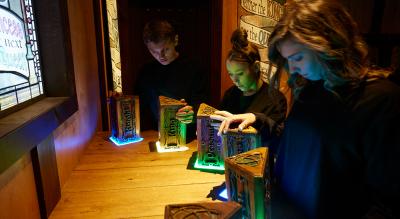 Can you capture a dragon, navigate deep space, or set the spirit free of an ancient Pharoah? Find out by tackling one of the adventures in 5 Wits Entertaiment. Described as more than an escape room, the 12,000 square-foot entertainment venue features three adventures: Drago's Castle, Deep Space, and Tomb. 5 Wits is full of interactive environments and exciting puzzles, games, and challenges that put you the center of your very own adventure movie.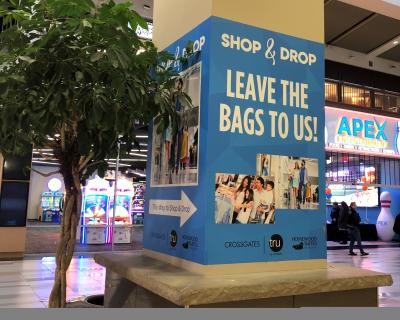 Additional Spots to Explore
Described above are only five of the dozens of places to explore at Crossgates. Add the below destinations to your itinerary for more fun!
Stay
Restaurants 
Entertainment