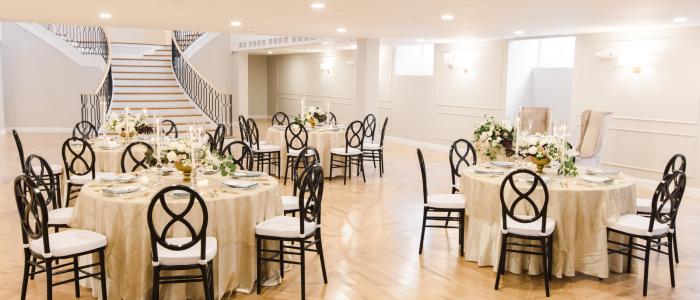 Photo Credit: Elario Photography
The Kenmore Ballroom, Downtown Albany's newest wedding and event venue, fuses modern elegance with historic charm. The brand-new venue is run by Katie O'Malley Maloney, owner of Katie O' Weddings & Events. She shared with us how some of her 2020 couples have shifted to intimate celebrations and gave her advice for couples in the planning process. Keep reading for her insights on how to pivot plans and still have a sparkly #AlbanyEverAfter!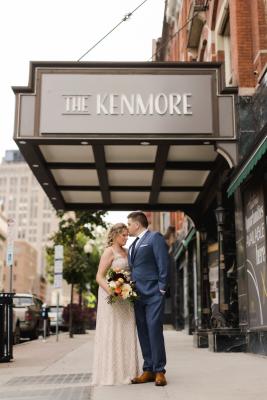 Photo Credit: Elario Photography
1. How has your venue adapted to hosting smaller weddings under the current health and safety regulations? 
We are focused more on what you can have rather than what you can not have.  You are still able to host a beautiful, meaningful and intimate celebration with your immediate family and friends.  We have added hand sanitizer stations, set up seating to be 6 feet apart and are following all NYS guidelines to ensure a safe environment for guests and vendors.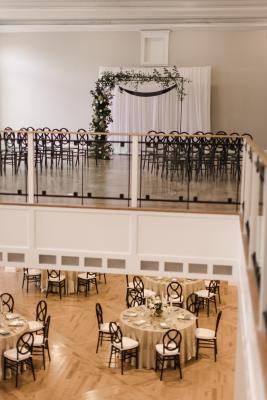 Photo Credit: Elario Photography
2. What is the biggest concern (or hesitation) you've received from couples currently planning a wedding and how do you overcome this? 
Many couples are disappointed that they can not have dancing, since this is a huge part of many celebrations.  We have offered ideas such as dueling pianos, a smaller jazz band, or even focusing more on the food & wine to make for a unique and special experience for your guests.  Wearing masks is also a concern for many, however people are so used to doing so now that it is becoming a bit less of a concern.  Some couples are opting to have custom masks made for their guests to wear upon arrival- it is something you can have fun with.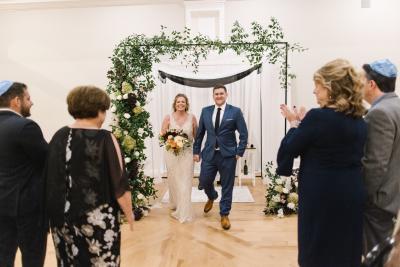 Photo Credit: Elario Photography
3. Do you have a success story on a recent minimony or microwedding that you can share with us? 
When faced with the restrictions, one of our first weddings booked decided to postpone their 150 guest wedding to 2021.   Their original date was September 26, 2020—so we offered to still have them host their mini-mony on that date in their venue to be able to celebrate part of the day as it was intended to be.  They will host a small ceremony for 20 on September 26 and enjoy dinner at a local restaurant.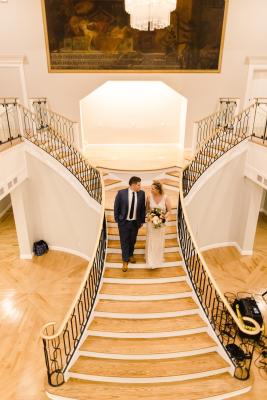 Photo Credit: Elario Photography
4. How do you think the COVID-19 pandemic has changed the future of the wedding industry? 
I believe that couples will take this opportunity to fine tune their guest lists moving forward and focus even more on highly personalized and intimate occasions.  As wedding industry members we need to try and get creative, be open to new ideas and focus on safety for guests.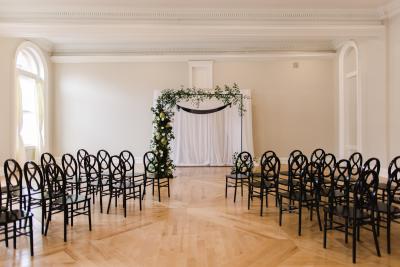 Photo Credit: Elario Photography
5. What is your biggest piece of advice for couples planning a wedding in 2020? 
For those couples with weddings taking place in 2020 we encourage everyone to stick with the NYS guidelines and keep your list at 50.  Remember what is most important and that is honoring your love story, making a commitment in front of loved ones and beginning your life together.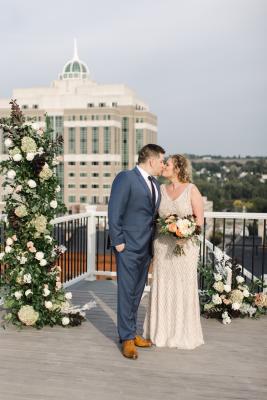 Photo Credit: Elario Photography
6. What is your biggest piece of advice for recently engaged couples starting the wedding planning process?  
Enjoy the process and your engagement- don't rush into planning.  When you do start planning, do so with an open mind and be prepared for some bumps along the way.  Nothing is perfect and accepting that now will certainly help  going forward.  We are still experiencing a time in the world that is uncertain but you should still look forward to fun and exciting plans and keep that energy alive.