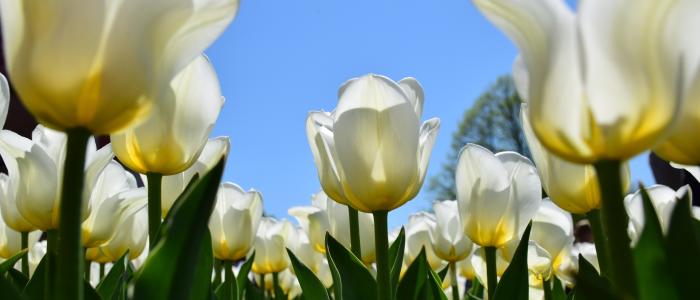 Celebrate Easter with a feast to-go from a local Albany restaurant! Leave the cooking to the experts and enjoy a delicious Spring meal in the comfort of your own home. Keep scrolling for a list of Albany restaurants offering Easter to-go dinners. 
CH Evans Brewing at Albany Pump Station is offering three different options varying in price and dinner choices. Choose to dine on honey glazed ham, roasted chicken, lamb legs, prime rib or cornish hens! Order your Easter Dinner to-go ASAP by calling 518-447-9000. Preorders need to be in by April 8. 
Jack's Oyster House is offering an Easter Dinner To-Go for $70. The dinner feeds a family of 6-8 with caprese salad, honey glazed hand-carved ham, herb roasted yukon gold potatoes, vegetable medley, mac n' cheese, apple pie and cheesecake. Pre-orders are recommended and pick up times are available on Easter Sunday from 9:00 AM to 1:00 PM. 
Mazzone is offering Easter Packages with a Spiral Cut Ham, Roast Leg of Spring Lamb or Roast Prime Rib/Beef. All packages include sides such as cheddar cheese au gratin potato, grilled asparagus and wild mushroom, roasted heirloom carrots with orange citrus butter, one Italian Ricotta Easter pie (fennel sausage, ham & Prosciutto), one chocolate flourless cake and more. 
The Desmond Hotel Albany is offering Easter To-Go Dinners to feed 8 - 10 guests. Order a whole turkey dinner, whole bone-in spiral ham dinner or slow roasted prime rib dinner. Each option comes with a variety of sides including New England clam chowder, au gratin potatoes, apple fritters, olde fashioned peach pie and more. Orders cannot be taken online, so call 518-640-6182 to place an order. Orders must be picked up from the Desmond's Front Desk on April 12 between 8:30 AM - 12:00 PM.
Innovo Kitchen in Colonie is now taking orders for Easter Dinner To-Go. Choose between spiral cut glazed ham or roast spring leg of lamb for the main course. A variety of sides such as five onion bisque, strawberry shortcake, spring green salad and more are included. The restaurant is offering free delivery on Easter Sunday from 12:00 PM - 4:00 PM.  
The Century House is offering family meals for pick-up and delivery on Easter. Stay tuned for the menu announcement this week! 
Pick up Easter Dinner Take-Out from Milano Restaurant & Wine Bar. The to-go menu features main courses such as filet mignon or chicken parmesan with salads and dessert options. Each 3-course dinner can be made to feed from two to twelve people. Plus, add a bottle (or two) of wine to your dinner order as all wine is 50% off. Pre-orders are due by Thursday, April 9th for pickup on Saturday, April 11th. To order, please call (518)783-3334 or email cjansson@milano-restaurant.com.
Albany's Restaurant Navona is offering Easter Patio Pickups for take & bake meals on Saturday, April 11 from 12:00 PM to 7:00 PM. Choose marinated pork loin, tenderloin of beef, mustard glazed ham or housemade vegetable lasagna and a variety of side dish options. Orders are due by Thursday, April 9 at 3:00 PM (for spiral ham, order by April 8 at 3:00 PM). Call (518) 435-0202 to place your order. 
Lanie's Cafe in Loudonville is offering Take & Bake Easter Dinners! Enjoy a honey baked ham or beef tenderloin dinner with a variety of sides. View the menu here. Orders must be placed by Thursday, April 9 at 5:00 PM with pick up on Saturday, April 11 between 11:00 AM and 3:00 PM.
Our friends at Honest Weight Food Co-Op have a special coupon available for shoppers stocking up on groceries for Easter meals. Available at this link, Honest Weight Food Co-Op has a coupon for $20 off any purchase of $100 or more until April 12.