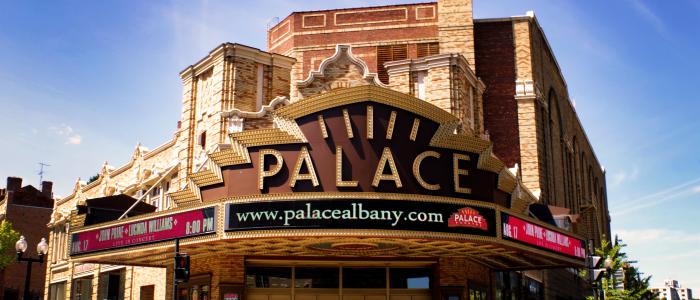 Vivaldi's Four Season's - there's no doubt that you've heard at least one of the movements for one of the seasons. And while summer is coming to its close, fall can be just as beautiful as the melody of the same name captures for listeners.

September is a month of many things, but it also happens to be classical music month (and piano month). So why not start off the fall with some plans for a few musical performances?

Albany has several spots to use this to enjoy some classical music - and contemporary since the piano hasn't just disappeared after all. Here's a handful of suggestions to start some music plans for the upcoming months:
The ASO is a fantastic ensemble that absolutely earned its status as a GRAMMY award-winning group. It's the oldest professional orchestra based in the Capital District. It usually plays at The Palace Theater and the Troy Savings Bank Theater. Check out its opening night gala at The Palace on Sept.24!
This is a fun chamber ensemble group based at the Historic Schuyler Mansion and at Schenectady Community College. They specialize in music performed in America during the Eighteenth and Nineteenth centuries, with many of their performing materials drawn from the Special Collections of the New York State Library.
3. Troy Savings Bank Music Hall


The Hall is renowned for its acoustics thanks to the architectural design of this 1823 building, and for the incredible Odell organ housed there. It offers excellent orchestral and chamber music, as well as amplified events, making it a destination for a wide range of classical and modern music performances.
4. Troy Chromatic Concerts, Inc.


Celebrating its 120th season with performances by the Warsaw Philharmonic, Mozarteum Orchestra, the National Symphony Orchestra of Ukraine, and other talents, the Troy Chromatic Concerts is dedicated to bringing musical programs of the highest caliber to Troy.

5. Proctors Theater


A historic building built in 1926 and originally a vaudeville theater, Proctors is home to a host of wonderful plays and musical performance. These performances of both local artists and big name productions are sure to make for a memorable evening!
Be sure to check the schedules for all the great performances. And check out other arts and entertainment venues too - there's no reason you can't like it all!