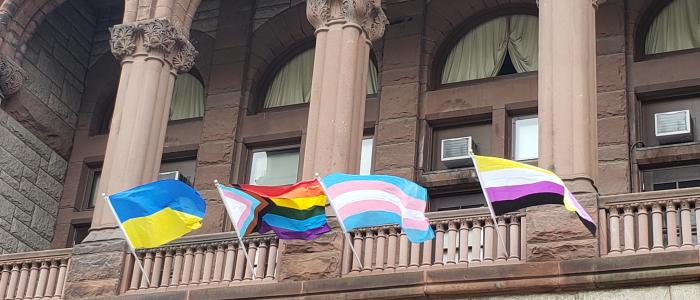 Community organizations, business leaders, public figures, and residents work together to create a safe, welcoming, and inclusive space for the LGBTQ+ community in the Capital Region. The following organizations work to serve the needs of the community by hosting community groups, Pride events, support services, and offering LGBTQ+ health services. Scroll on to learn more about some of the LGBTQ+ resources that can be found in Albany County and beyond.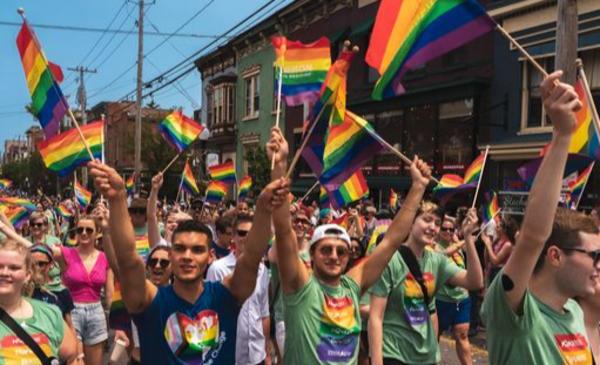 332 Hudson Avenue, Albany, NY 12210

Known as the oldest, continuously operating pride center in the country, this organization has been serving the needs of the LGBTQ+ community since 1970. The Pride Center is always working to create a safe, inclusive, and affirming space for the community in the Capital Region. They host various events, community groups, and programs throughout the year, including the annual Capital Pride parade and festival — the largest Pride month celebration in the northeast outside of New York City and Boston.
245 Lark Street, Albany NY, 12210
In Our Own Voices serves the needs of LGBTQ+ People of Color. The organization works to amplify the voices of LGBTQ+ POC, to advocate for the community on a local, statewide, and national level, and to ensure the growth and safety of the LGBTQ+ POC community. In Our Own Voices hosts community events and support groups throughout the year as well as emergency assistance and health services. Join In Our Own Voices every June for Say It Loud! BIPOC Pride, a pride festival celebrating the BIPOC LGBTQ+ community. 
PO Box 5392, Albany NY 12205
The Upstate New York chapter of GLSEN National has worked to ensure a safe, supportive, inclusive, and equitable education and school experience for LGBTQ+ youth since 1997. GLSEN Upstate New York's work includes the creation of youth leadership groups, professional development for teachers, and advocacy for policies that will ensure inclusive curriculum and protect LGBTQ+ youth in schools.
10 Colvin Ave #106, Albany NY 12206
Since 2000, Rainbow Access Initiative (RAI) has recognized the disparity in health treatment for members of the LGBTQ+ community. The organization has worked to provide accessible, inclusive, and affirming social and clinical services to members of the community and their families. RAI has also worked to create a Directory of LGBTQ+ inclusive resources and healthcare providers within the Capital Region.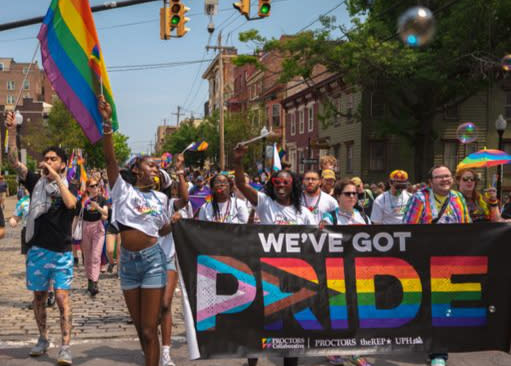 LGBTQ+ Resources in the Greater Capital Region
Schenectady Pride
Community organization that works to celebrate Pride in the City of Schenectady.
Saratoga Pride
An affiliate of the Pride Center of the Capital Region, Saratoga Pride serves as a resource for the LGBTQ+ community in the greater Saratoga Springs region. Saratoga Pride hosts social and informational events throughout the year.
OutHudson
Non-profit organization that works to improve the visibility and quality of life for the LGBTQ+ community in Columbia County.
Big Gay Hudson Valley
Hosts and showcases LGBTQ+ community events and resources throughout the Hudson Valley.