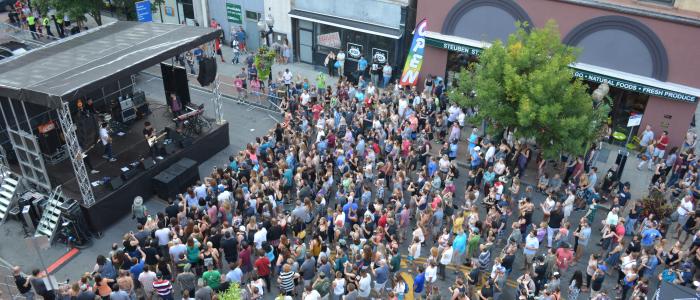 Happy September! The transition from summer to autumn signals that festival season in Albany County has arrived. From music festivals, to cultural events, the calendar is packed with fun for the whole family. Keep reading for the details on 7 upcoming festivals and special events in Albany this September. 
Header photo provided by the Downtown Albany Business Improvement District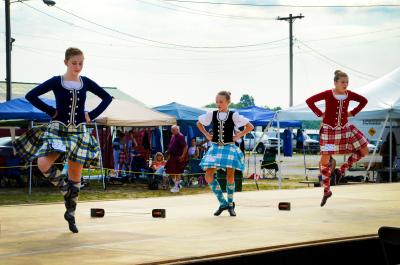 Photo by Michael Seinberg
September 4
Cue the bagpipes! The Capital District Scottish Games, one of the oldest and largest cultural festivals in New York State, returns to the Altamont Fairgrounds this year. The Labor Day weekend tradition features Highland athletics (such as hammer throwing), a petting zoo, Highland dancers, Scottish dog breeds, Celtic vendors and plenty of bagpipes! Tickets are $22 at the gate.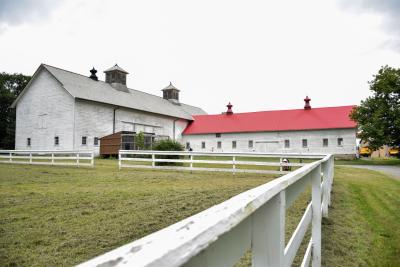 Shaker Harvest Craft Fair
September 11 & September 12
The Shaker Harvest Craft Fair, held on September 11 and 12, is a great place to get a head start on holiday shopping! Peruse handmade items from local and regional artisans set up outside on the peaceful grounds of Shaker Heritage Society. Enjoy live music, pony rides for kids and a petting zoo. Plus, guided site tours are offered for attendees to get an introduction into the fascinating history of the Shakers. Admission fees are pay-what-you-can in recognition of the economic hardship faced by many members of the community. Masks are required inside the Meeting House. Visitors and vendors are not required to wear masks outdoors unless unvaccinated and within 6 feet of another person.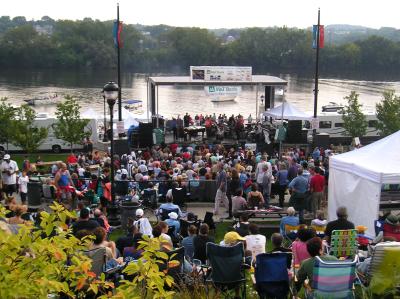 September 11 
The Albany Riverfront Jazz Festival has kicked off the month of September on a high note for 18 years! Held at Jennings Landing, the all-day concert's lineup includes Heard, Michael Benedict Jazz Vibes, Cubaquinto, The Lao Tizer Band feat Elliott Yamin and Allison Miller's Boom Tic Boom. This year's event will include the presentation of the Henry Johnson Award and a 9/11 commemoration honoring our first responders. To cap off the day of jazz, stick around for fireworks to light up the night after the show at 8:00 PM. Admission is free.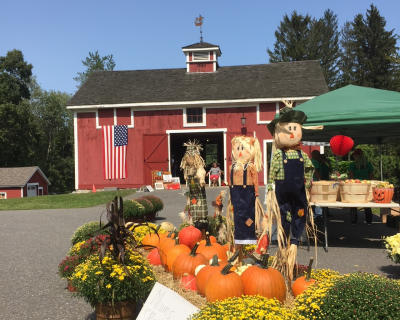 Old Fashioned Sunday
September 12
Celebrate the 37th anniversary of the Friends of Pruyn House during the "Old Fashioned Sunday" on September 12. The annual event at the Pruyn House features live music, one-room schoolhouse costumed re-enactments, sheep-shearing, blacksmithing, weaving and honey extraction. Tour the historic home (built in 1825-30) and explore the idyllic herb and flower garden. Little ones will love pony rides, baby animals, a magician and much more. Admission is free, held rain or shine. Masks required inside buildings. 

September 18 
Downtown Albany's all-day outdoor music festival, PearlPalooza, is back! The fun kicks off with check-in for Yogapalooza at 11:30 AM in front of The Hollow Bar + Kitchen. Sign up in advance for this free 60-minute, all levels, socially-distanced outdoor yoga class. The live music starts at 1:00 PM and the lineup features Timbre Coup, Glass Pony, Jocelyn & Chris and Slothrust. The music festival also features a variety of local vendors, footsteps away from downtown Albany's restaurants, shops and performing arts centers. Admission is free. $5 event parking is available at ParkAlbany's Riverfront Garage (Broadway & Columbia Street) and Quackenbush Garage (Orange Street between Broadway & Water Street). 
The event is presented by SEFCU, in association with WEQX, Downtown Albany BID and Sugar Productions.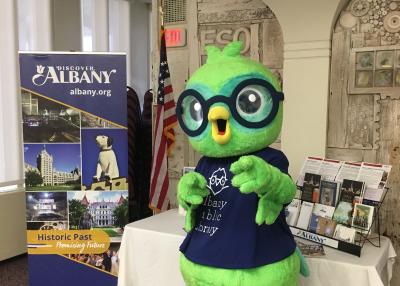 Albany Book Festival
September 25
The 4th annual Albany Book Festival, presented by the New York State Writers Institute, is on September 25 on the University at Albany's Uptown Campus at 1400 Washington Avenue. In-person activities include local authors and poets, book signings, children's events such as a banned book reading and vendors such as bookstores, publishers and literary organizations. Some festival events are going online such as free writers workshops on writing, poems, and publishing from September 19 to 23. Admission is free.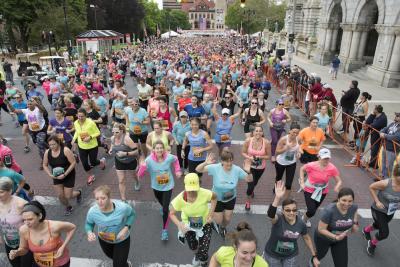 Freihofer's Run for Women
September 25
Check participating in a 5k off of your bucket list! The 43rd annual Freihofer's Run for Women is on September 25 in downtown Albany. Young runners can sign up for the JR 3k (boys and girls ages 7-14) or the Kids Run. Would you rather run or walk a 5k on your own? Register to participate virtually on any date between September 19 and 26 on a course that you pick. Registered participants can even switch between the in-person event and virtual after registering! Sign up for $35, price increases on September 14.