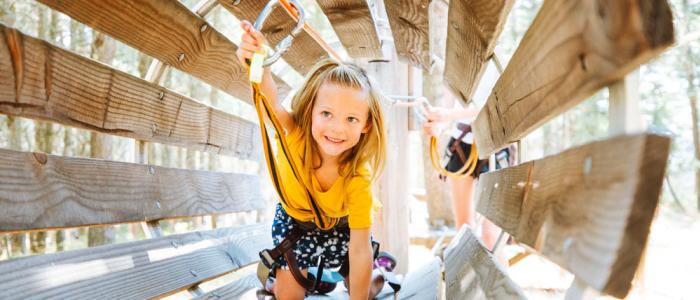 School's out and it's time for some summer fun! Albany County is full of unique attractions that the whole family will love. Whether you're looking for a family day to learn something new, go on an adventure, or just soak up some sunshine, scroll through this list for summer activities in Albany County for kids of all ages. Best of all, each activity in this list is a free or low-cost way to enjoy a family friendly summer day!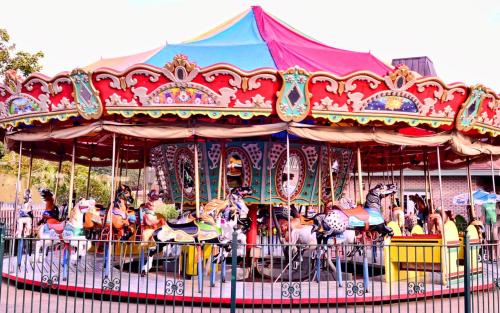 25 Erie Blvd. Albany, NY 12204
Hours: 11 AM to 7 PM, Wednesday through Sunday, June 21 to September 4
Price: Kiddie rides cost 1 ticket, Major rides cost 2 tickets
          Single tickets $2.75, 8 tickets $19.95, Book of 25 tickets $39.95
Huck Finn's Playland has been a lasting theme park for generations since its original opening as Hoffman's Playland in 1951. Open Wednesdays through Sundays all summer, Huck Finn's Playland offers classic theme park rides for kids of all ages!
 
195 New Karner Road, Albany, NY 12205
Hours: 9 AM to 4 PM (Opens at 10 AM on weekends)
Price: Free!
The Pine Bush Preserve is the perfect place to spend some time outside and learn about the unique wildlife that call the preserve their home. Join the Pine Bush for family-friendly events all summer long. Enjoy everything from nature walks, including a Karner Blue Butterfly Walk, to events at the Discovery Center, to the Preserve's new summer event series: Nature Night Out.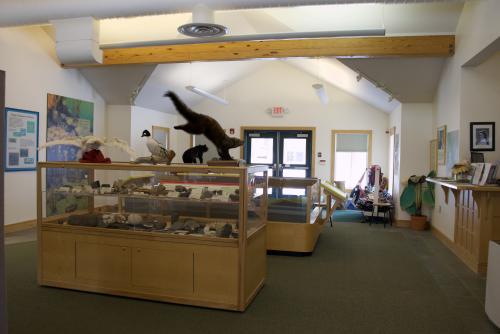 87 Nature Center Way Voorheesville, NY 12186
Hours: 9 AM to 4 PM (closed on Mondays)
Price: Free!
Young scientists and outdoor explorers can find plenty of cool things to learn about at the Thacher Park Nature Center this summer! Find a live honeybee observation hive, fossils, hands-on exhibits and more. Plus, the Nature Center hosts family-friendly events and activities year-round!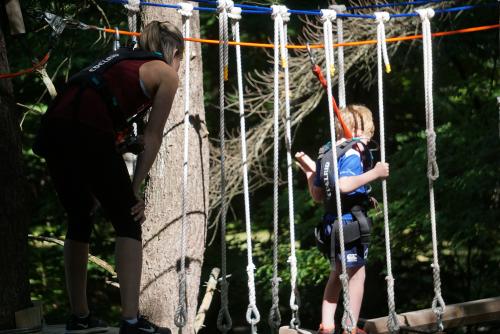 524 Thacher Park Rd. Voorheesville, NY 12186
Summer Hours: 9 AM to 6 PM, Thursday through Monday, July and August (WildPlay is open for limited hours during weekends in September and October from 10 AM to 5 PM)
Price: Kids Course starts at $19.99
Ideal for kids aged 5 to 12, book a time to explore the Kids Adventure Course at WildPlay Elements Park located in Thacher Park! This single-level obstacle course is fun, safe, and perfect for young adventurers to take on an exciting challenge during a summer afternoon.

5. Search for Hidden Creatures: Summer Hike-A-Thon Scavenger Hunt
Mohawk-Hudson Land Conservancy (All 22 Preserves Participating) & Helderberg-Hudson Rail Trail
Hours: Scavenger Hunt hosted from July 1 to July 31. All preserves open from dawn to dusk
Price: Free! 
Can your young adventurer find one of the painted woodland animal cutouts hidden within the MHLC preserves? Can they spot one of the "Fantastical Creature" sculptures along the Helderberg-Hudson Rail Trail? Register for the Summer Hike-A-Thon Scavenger Hunt and find out! All clues will be sent to registered participants by July 1 and also posted to the program's event page.
Make sure to send a selfie with your woodland animal or fantastical creature discovery to connect@mohawkhudson.org by August 5 to win a free Stewart's ice cream card and a chance to win one of many prizes including the grand prize, two tickets to Six Flags Great Escape!
6. Catch a Free or Low-Cost Kids Movie
There are plenty of places to relax and take in a free or low-cost movie this summer in Albany!
Start your day off with a $2 children's movie at Crossgates Regal Cinema! Every Tuesday and Wednesday morning until August 30, enjoy a newer or long-loved family film on the big screen during Regal's Summer Movie Express. Or, cool off in the afternoon on select dates throughout July and August at the Palace Theatre's Summer in The City: Free Family Movie Series. Arrive to the theatre early for some fun activities before each showing!
Join in on the First Friday celebrations and enjoy an evening on the lawn of the beautiful SUNY Building with Downtown Albany BID's Bites, Camera, Action. Enjoy family-friendly favorites accompanied by pre-screening performances and activities. For another outdoor option, head over to Capitol Park on August 24 for a free showing of The Wiz. This showing is a part of Empire State Plaza's Capitol Park After Dark series, showing free, classic movies on select Wednesdays during the summer.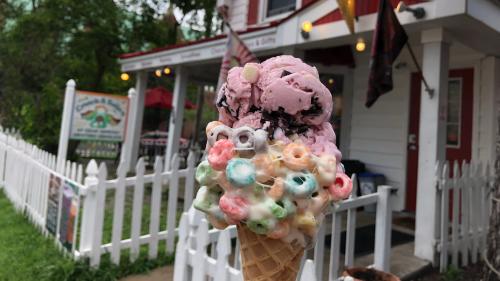 7. End Your Day with Some Ice Cream at Emack & Boilo's
366 Delaware Ave Albany, NY 12209
Hours: 11 AM to 10 PM (Open until 11 PM Friday & Saturday)
There's nothing better to end a family-fun summer day with than some ice cream. Enjoy a sweet treat at Emack & Bolio's, famous for their fun, candy-covered cones and unique ice cream flavors.