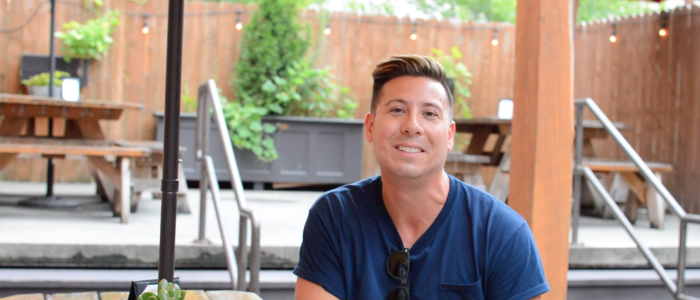 Albany transplant Eric Guzman shares his top five favorite spots in Albany, New York. Follow along to #DiscoverMyAlbany!
"Although I lived in Albany for a number of years, I recently discovered Ragonese Imports when I was looking for a deli that could recreate my favorite sandwich from my favorite childhood deli. I came here, ordered a sandwich and they nailed it." 
His sandwich order? Chicken cutlet, lettuce, tomato, onion, American cheese and Russian dressing on a roll. 
"As a resident of Center Square, Washington Park is just footsteps away from where I live so I love to come here all throughout the year to participate in all of the different activities that the park has to offer."
"One of the reasons that I love City Beer Hall so much is that they've got something for everyone all throughout the day. On the weekends, you'll find people starting their day at City Beer Hall enjoying brunch. During the week, folks who work downtown might stop here for lunch. And City Beer Hall is also a great spot to meet friends and family for after work drinks or dinner. And if you want to dance to some 90s throwbacks, they've got a DJ on the weekends as well." 
"It is a must-see stop when you are in Albany. I love coming here to go for a walk and enjoy the beautiful architecture and honestly just coming to hang out with friends."
"Fort Orange is one of my favorite places. Not only do they have really great tasting beer but it's a really welcoming space that is family-friendly, pet-friendly all year around."
---
You stepped back in time to "Discover Eliza's Albany", now join us as we discover today's Albany! Follow Albany locals - natives, transplants & commuters - to "Discover My Albany" with an inside look at their favorite sites and bites across Albany County. Tune into the videos and add one (or more!) of these places to your must-visit list!