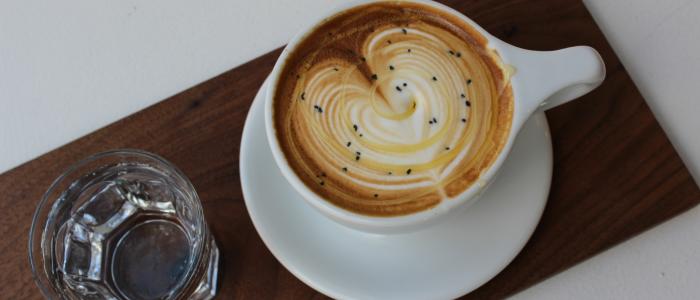 Perk up your day with a visit to one of Albany County's local coffee shops! Whether you are searching for a friendly cafe serving up an array of beverages or a new go-to spot for your daily coffee fix, Albany County is home to a variety of locally-owned coffee spots that fit the bill. Keep scrolling for the details on where to go for a caffeine boost! 
Coffee enthusiasts flock to Stacks Espresso Bar, a specialty coffee shop with two locations in the city of Albany. Each location has its own unique vibe, but both spots serve up curated coffees crafted from a variety of brew methods. Settle in with your laptop at the airy Broadway location to get some work done in a totally Insta-worthy atmosphere. Or, cozy up with a cup of coffee in the charming Lark Street cafe. 
Tucked on Albany Shaker Road, Wired Coffee is a go-to spot for coffee in Colonie. The locally-owned businesses roasts small batch coffee in-house from organic fair trade coffee beans. Order the award-winning Nitro Cold-Brew to amp up your morning routine! 
For over two decades, Uncommon Grounds has strived to provide the best tasting coffee in the Capital Region with locations in Saratoga Springs, Albany and Clifton Park. Uncommon Grounds roasts all of the coffee on premises in small batches resulting in an incredibly fresh taste. The Albany location, where the legendary bagels originated, is situated on Western Avenue across the street from the University at Albany. Take advantage of the full-scale bagel bakery at the Albany location and enjoy a cup of joe with a delicious bagel in the warm, welcoming atmosphere. 
Nestled in Colonie, Professor Java's Coffee Sanctuary is an oasis from the hustle and bustle of Wolf Road. Coffee lovers have a variety of options to choose from including specialty lattes such as the Caramel Turtle and Mocha Rocha, to classics such as the Americano and Cafe Latte. To go along with your caffeine fix, the menu serves up soups, salads, wraps, sandwiches, quesadillas and more! Relax in the welcoming atmosphere and be sure to check out the local art adorning the walls of the cafe!
For over four decades, the family-owned Daily Grind has provided a caffeine boost to Albany residents. The Daily Grind has roasted coffee beans onsite at the Lark Street cafe since 1976. Swing by the friendly spot and enjoy a cup of freshly roasted coffee. The cafe also serves up sandwiches, homemade soups, salads, breads and more.