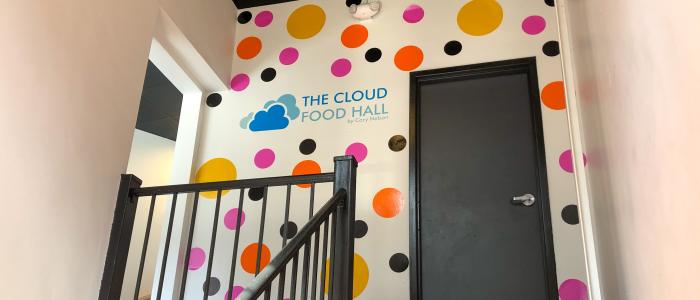 Albany County is home to a variety of Black-owned restaurants and bakeries serving up delicious bites, innovative dining experiences and sweet treats. Check out these eateries below and support Black-owned restaurants in Albany County! 
Many Black-owned restaurants are open for takeout, delivery or limited indoor dining. We recommend to check with each establishment before placing an order or arriving for indoor dining. Please remember to follow all COVID-19 health & safety protocols. 
Please note that this list is not meant to be comprehensive, but to highlight some of the Black-owned restaurants in Albany County. 

Additional Lists of Local Black-Owned Businesses: 
Guide to Black-Owned Businesses & Black-Led Organizations (Upstate Alliance for the Creative Economy)
Black-Owned Businesses in Downtown (Downtown Albany BID)
Black-Owned Businesses in the Capital Region (Instagram: @brit_ny)
50+ Black-Owned Capital Region Businesses (Instagram: @yelpalbany)
Allie B's Cozy Kitchen is Albany's go-to spot for soul food and southern-style cuisine. Chef-owner Kizzy Williams-Francisco named the restaurant after her mother and serves up family recipes that have been passed down through the generations. Savor fried chicken, collard greens, candied yams, fried fish, barbecue pork rib sandwiches and many more soul food dishes from this hidden gem. The welcoming eatery is currently open for curbside pickup and delivery. 
Experience the Capital Region's first mobile app-based food hall, The Cloud Food Hall, in downtown Albany! With the touch of a button, order food from multiple restaurants, housed within the innovative food hall, via The Cloud Food Hall app for pickup, delivery or dine-in. Mix and match items all under $10 from 12 restaurants, from cheesesteaks, to waffles, to halal, to burgers. The eye-catching space, located at 55 Columbia Street, is designed with bright colors, velvet chairs and gold-framed mirrors. 
Located at 153 South Pearl Street inside the Albany Coliseum Mall, Angie's Pineapples & Ting's specializes in soul food with a tropical twist. The eatery's signature dish is a meal, such as chicken, seafood or beef, served in a freshly carved pineapple bowl. Angie's Pineapples & Tings also serves up chicken and waffles, fried fish, shrimp and grits, salads, jerk chicken and much more. Follow the eatery on Instagram for daily specials and menu updates. 
Irie Vybez has served up a taste of the Caribbean on Central Avenue in Albany for almost seven years. Boasting an extensive menu of Jamaican cuisine, the restaurant offers smoothies, salads, soups, pastas and more! Order breakfast to try menu items such as tin or salt mackerel, a traditional homemade Jamaican breakfast dish, or Jamaican brown stew liver. For lunch or dinner, the restaurant offers jerk chicken, oxtails, fried chicken and much more! 
Keobi Restaurant, located on Lark Street, serves up authentic Nigerian and African cuisine. The menu features Nigerian dishes such as Asaro (yam porridge), Jollof rice, Moi Moi (bean cake) and Ewa G (mashed black eyed beans). Keobi Restaurant also offers catering for weddings, holiday parties and special events. The Lark Street restaurant, which will soon be celebrating its one year anniversary, is open for indoor dining, takeout or delivery. Check out the restaurant's blog for insights into Nigerian cuisine and top dishes to try! 
Based out of Albany, GreatExbaketations is a bakery specializing in scratch-baked, made-to-order booze-infused cakes. Owner Cheyenne Simmons takes pride in using products from local Upstate New York distilleries, artisans and makers to create her one-of-a-kind cakes. Treat yourself to a bananas foster cake, classic rum cake, chocolate borracha cake or one of the seasonal options! Want to sample all the flavors? GreatExbaketations has you covered with cake "flights" featuring four mini-cakes. The bakery does not have a storefront, but purchase the booze-infused cakes on Etsy or keep an eye out for pop-ups around the Capital Region. 
Savor comfort food from around the world at Umana Restaurant & Wine Bar. Currently open for takeout, the welcoming eatery is the only spot in the Capital Region that serves up Ethiopian fare every night. The restaurant embodies the spirit of diversity and celebrates global flavors with dishes such as Ethiopian Injera Plate and Coconut Curry Fish. Umana has a dedicated vegan takeout menu with a variety of vegan and gluten-free dishes available. 
Located on Central Avenue in Albany, Juices Forever offers a wide variety of smoothies, juices and healthy meal replacement drinks. Boost your immune system with "The Seamoss Green Shot" or a Vitamin C Booster. In addition to healthy beverages packed with fruits and vegetables, Juices Forever also has several salads available to order. 
Satisfy your sweet tooth with decadent, handcrafted chocolate covered fruit from TieBerrySweets. Described as the "Upstate Strawberry Concierge," the sweet shop offers gourmet chocolate covered pretzels, hot chocolate bombs, chocolate dipped cheesecake apples and much more. Looking to add some pizazz to your own desserts baked at home? Order TieBerry Crunched Gourmet Toppings, offered in a variety of signature flavors, to top off cupcakes, ice cream, cakes and more. TieBerry Sweets does not have a storefront, but order the treats online and follow on social media (Instagram and Facebook). 
Bespoke Taste & See, a Caribbean restaurant based in Colonie, is open for pick up or delivery. The menu features mains such as mango jerk chicken, curry chicken, oxtail, or curry goat that comes with two sides such as cabbage, plantains, smash potato salad, mac & cheese, salt fish fritters and more. The restaurant also offers chicken, jerk chicken, shrimp or oxtail rasta pasta.