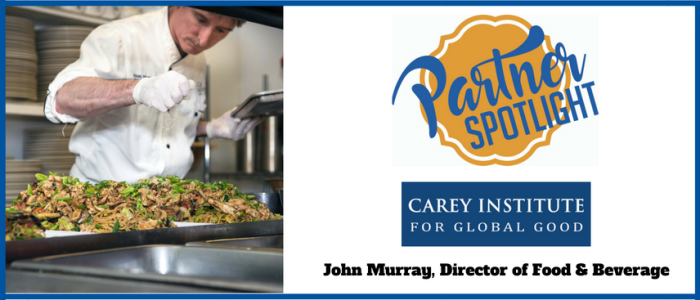 We are featuring the Carey Institute for Global Good's Director of Food & Beverage John Murray! He brings 30 years of industry experience to his role. Keep reading to discover his favorite menu item, current trends at the Carey Institute for Global Good, and more!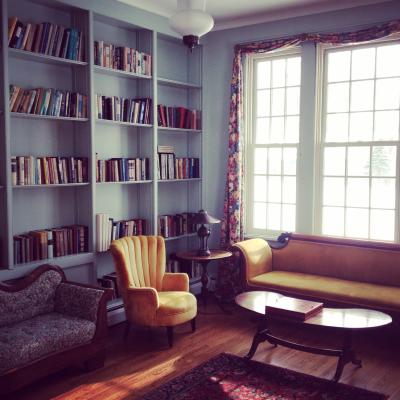 What is your favorite space in your facility?
There are a lot of unique spaces on our campus, each a gem in its own way. But, my favorite spot at the Carey Institute has to be Stonecrop. It's a beautifully restored, historic estate home that was constructed in the early 1900's. It's a popular choice for meeting planners and wedding couples alike because of its versatility­­–you can choose to host your event in the spacious living room with a fireplace, out on the native bluestone terrace where bonfires and BBQ's are common, but my all-time favorite is the library where you are surrounded with books from floor to ceiling—you don't find that working in the hospitality industry very often anymore.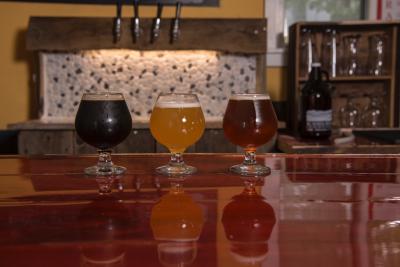 What trends are taking place at your facility?
Demand for locally sourced foods and special diet requests are huge right now. Our clients are always happy to find that we source many of our ingredients from local farms, such as Barber Farms in Middleburgh, NY and Schoharie Valley Farms in Schoharie, NY, and that we happily accommodate a host of special diets including gluten-free, dairy-free and vegan. Our on-site Helderberg Brewery and Taproom has also been a hit. It's part of the New York State Farm Brewery Initiative and sources nearly 100% of its hops and grains from local farmers.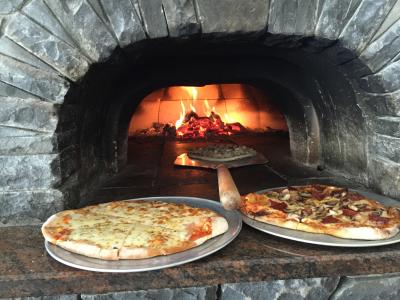 What is your favorite menu offering at your facility?
My favorite food to serve is our brick oven pizza. I cook them right in the dining room in front of our guests, so it's a really fun experience for everyone. Who doesn't like a little theater at dinner? And, our entire staff looks forward to pizza day.
What do you think is the best way for event managers to be creative while remaining cost effective?
Shop in season. I'm at the market every morning purchasing ingredients; it's how I am able to guarantee such a high level of quality and freshness.  When you shop in season and choose produce and proteins that are in bounty, you are going to save money. I am always happy to work with our clients and offer seasonal menu recommendations based on of their budgets.