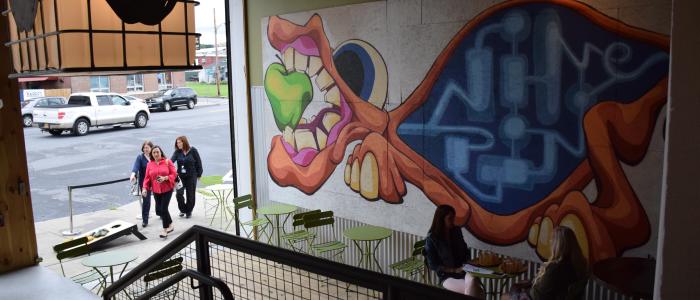 When it comes to apple-picking, we go hardcore. Here in upstate New York, we like our apples fresh, baked, sauced, and of course, made into delicious cider. 
And Albany has a number of cideries that "a-peel" to this growing audience of cider drinkers. So you can celebrate apple season how you want -- by lifting a donut or a pint of cider.

Here's some local cider manufacturers that you have to check out!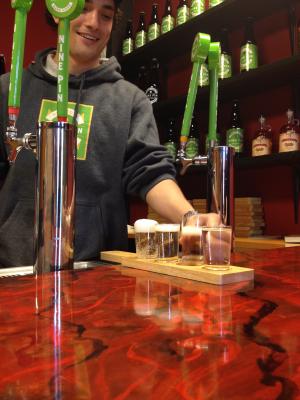 Nine Pin Cider Works delivers crisp refreshing taste to the heart of Albany. Using farm fresh fruit, including apples grown from seed on the del Peral family farm, Alejandro del Peral crafts delicious Nine Pin New York Hard Cider. While many ciders you taste are artificially sweetened, Nine Pin is set apart by their off-dry products. Nine Pin won a gold medal at the Great Lakes International Cidery and Perry Competition. All of the apples are from Capital Region and Hudson Valley orchards to create entirely local product. The cidery and tasting room is located in the heart of Albany's coolest new neighborhood, the Warehouse District, where a young wave of residents and artisans are transforming old warehouses into condos and innovative start-ups. Nine Pin is part of the Capital Craft Beverage Trail, which includes the nearby Albany Distilling Company, CH Evans Brewing Company at the Albany Pump Station, and Druthers Brewing Company.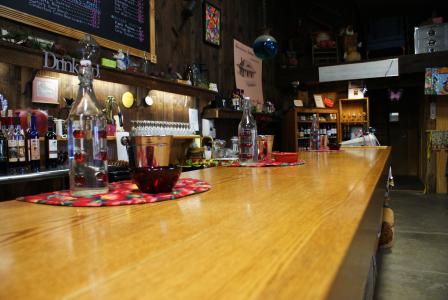 A Family Farm since 1910, Goold Orchards is a 100+ acre apple orchard. Open year-round, their farm features a Farm Store, Bakery and Cider Mill. You can pick your own strawberries and raspberries seasonally. Apples and pumpkins are available from September through mid-November. The orchard also features its very own winery, Brookview Station Winery, which produces award-winning wines in the heart of beautiful Goold Orchards! Brookview Station produces and bottles 13 varieties of wine and delicious Joe Daddy's Hard Cider - all just 10 mins from Albany!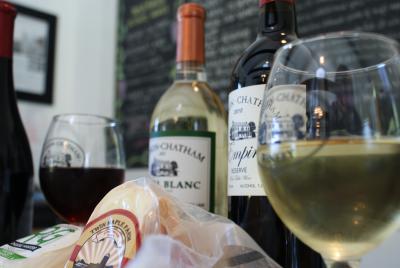 The Hudson-Chatham Winery, located between the historic towns of Hudson and Chatham, is the first winery in Columbia County. Named one of the Best in the Hudson Valley by TimeOut New York magazine, this exciting winery, which specializes in small hand-made batches of wine, is dedicated to the richness of the Hudson River Valley, particularly its wine, agriculture, literature, art, history, and many other attractions that make it a rich and special region. The winery features hand-crafted wines -- including a sweet apple wine that will help you savor the season. The tasting room is open year-round. Enjoy our award-winning wines and other locally produced goodies in our picturesque tasting room. The Hudson Chatham Winery is part of the Hudson Berkshire Beverage Trail.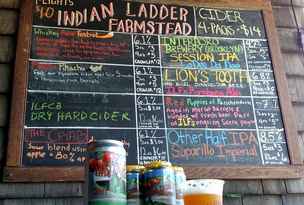 Indian Ladder Farms
342 Altamont Rd. Altamont, NY 12209, (518) 765-2956
Indian Ladder Farms is a family-owned farm committed to local agriculture and growing the best apples in Capital Region. This year, Indian Ladder Farms is celebrating 100+ years of successful agritourism. Each year, families come to pick their own farm fresh strawberries, raspberries, blueberries. And fall wouldn't be complete without a trip to the orchard for apples and pumpkins. Skip town for the day and enjoy the fresh air and friendly farm atmosphere Indian Ladder Farms has to offer, which includes hayrides, a monster sandbox, and a popular petting zoo. And, if you're a craft beverage enthusiast, this farmstead just opened its own brewery, Indian Ladder Farmstead Brewery and Cidery, specializing in beverages crafted from hops and apples grown right on the premises. And why not, the area that Indian Ladder calls home was once one of the single largest hops producers in the state, servicing the region's biggest breweries during Albany's heyday as a brewing capital of North America. Take a tour of the heirloom hops fields, and then taste the beer they produced, all in one day!