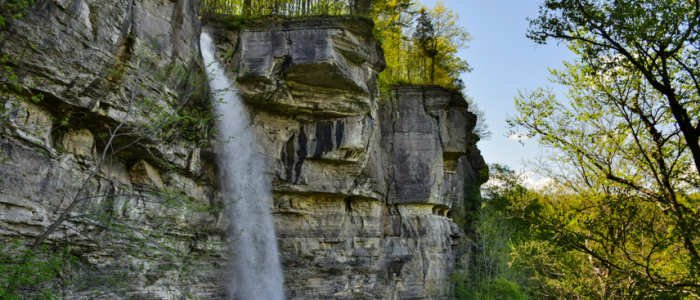 Albany is more than just a city, it's the hub of the Capital Region and a gateway to the Northeast. The communities surrounding Albany are full of fascinating historic sites, unique arts & entertainment venues, outdoor adventures, and many more attractions. We want to introduce you to some of the areas beyond Albany that are worth the drive for visitors. Start planning your day trip from Albany here!
If you are staying in downtown Albany, it is worth the drive to explore beyond the city limits. The Helderberg Hilltowns of Berne, Knox, Rensselaerville and Westerlo are the four western-most towns of Albany County. These beautiful countryside communities are perched atop the Helderberg Escarpment with sweeping panoramic views of Albany County. We've rounded up a few must-visit sites for tourists (& Albany locals) that are definitely worth the drive to the Helderberg Hilltowns.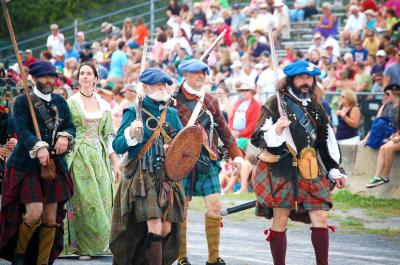 Photo Credit: Michael Seinberg
On your way out to the Helderberg Hilltowns, check to see if there is an event at the Altamont Fairgrounds! The Altamont Fairgrounds are one of the largest fairgrounds in New York State, sprawling over more than 138 acres. If you are searching for an event without dazzling Midway lights and flashy carnival games, the fairgrounds host the Capital District Scottish Games on September 1-2 and the Capital Region Apple & Wine Festival on September 15-16. These fun community events have evolved into Capital Region traditions attracting visitors and locals alike!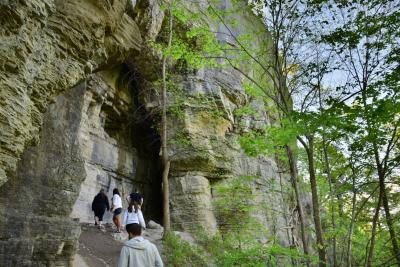 Of course, a trip to the Helderberg Hilltowns would not be complete without exploring John Boyd Thacher State Park. It is an Albany County gem that is located atop the Helderberg Escarpment, one of the richest fossil-bearing formations in the world. Journey along the famous Indian Ladder Trail to chase a few waterfalls and to soak up spectacular panoramic views of the Hudson-Mohawk Valleys and the Adirondack and Green Mountains. Before hitting the trails, stop by the new Thacher Park Center to learn more about the extensive trail network.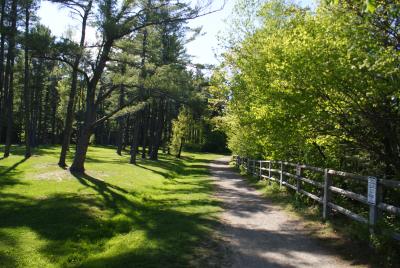 Monthly Star Parties, Self-Guided Driving Tour and more! 
Star gazers and amateur astronomers will love the Star Parties hosted by the Helderberg Hilltowns Association at the Octagon Barn in Knox. Held once a month on Fridays, this family-friendly event explores various out-of-this-world topics. miSci's Dudly Observatory provides a telescope for the parties, but it is encouraged to bring your own binoculars or telescopes to star gaze.  
On September 15 and 16, embark on a self-guided driving tour to Discover the Hilltowns: Farm & Artisan Tour! This special one weekend event highlights the farmers, artisans, crafters, shops and museums in Berne, Knox, Rensselaerville and Westerlo. Special tours and demonstrations will be available for free! This self-guided driving tour is the perfect opportunity to discover all of the wonderful attractions and businesses in the Helderberg Hilltowns. 
The Helderberg Hilltowns Association also hosts Maple Weekends in March, a Restaurant Week, a Holiday Hilltown Market and various other events throughout the year that are definitely worth the drive. 
Fly high at WildPlay Element Park, an adventure course situated above Albany in Thacher State Park. Channel your inner Indiana Jones by climbing log ladders, soaring on ziplines, swinging on rope swings and testing your balance on wobbly bridges. There is a kid-friendly course for mini-adventurers and more challenging obstacle courses for extreme thrill-seekers.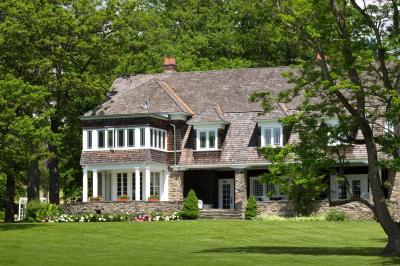 Carey Institute for Global Good
The Carey Institute for Global Good is 100-acre historic country estate in Rensselaerville that has been transformed into an inspiring space for artists, innovators, entrepreneurs and change makers to come together with a focus on sustainable solutions to local and global challenges. The Carey Institute is committed to supporting the arts, so each a month there is an exhibit in the Guggenheim Gallery featuring an artist. Peruse the art gallery, then grab a drink at the Carey Institute's Helderberg Brewery, a farm brewery created from the Craft Beverage Incubator program. If you want to explore more of Rensselaerville, hike through the gorgeous Huyck Preserve to see the beauty of the Rensselaerville Falls or venture to the Helderberg Brewery's new taproom located at 26 Country Route 353
Looking for a place to stay in Albany?
Albany is the perfect city to book your stay in when you want to explore Cooperstown. After a day of traveling or sightseeing choose to relax in a park side bed & breakfast, a full-service hotel, or a convenient motel - all of Albany County's options offer the best in comfort and hospitality.  Check out Albany's downtown hotels for a place to stay!
Traveling with a group?
Let Albany be your hub and spoke city! Contact Director of Sales, Jay Cloutier, for assistance booking your group tour. Discover Albany partners with a variety of transportation and receptive tour operators to make your trip amazing. Find out more here.