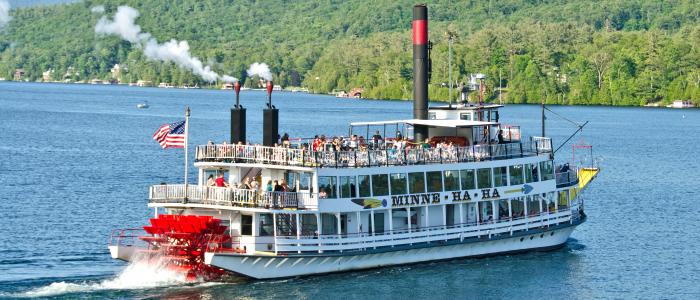 Albany is more than just a city, it's the hub of the Capital Region and a gateway to the Northeast. The communities surrounding Albany are full of fascinating historic sites, unique arts & entertainment venues, outdoor adventures, and many more attractions. We want to introduce you to some of the areas beyond Albany that are worth the drive for visitors. Start planning your day trip from Albany here!
A short one-hour drive north of Albany will lead visitors to uncover the stunning beauty of the Adirondacks. Lake George, nicknamed the Queen of American Lakes, stretches over 30 miles long with the Village of Lake George at the southernmost tip. This lakeside village is bustling in the summer with live music, firework shows, fun events and wonderful outdoor patios. We've rounded a few must-visit sites for tourists (& Albany locals) that are definitely worth the drive to Lake George.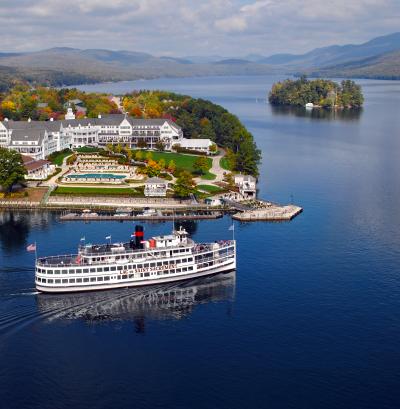 Photo Credit: Larry Waiman
Experience the lush beauty and scenic views of Lake George by water! Climb aboard an authentic steam Paddlewheeler named the Minnie-Ha-Ha (meaning "Laughing Waters") from Lake George Steamboat Company for an unforgettable cruise on Lake George. You'll experience gorgeous lakeside views and a detailed history of the area. The charming steamboat excursion is one of the many cruise offerings by Lake George Steamboat Company. Other vessels include the Mohican, the oldest continually operating passenger vessel in America, and the Lac du Saint Sacrement, New York State's largest inland cruise ship. Whether you are searching for a unique champagne brunch aboard a ship, or a front-row seat to a dazzling fireworks display, Lake George Steamboat Company offers a cruise perfect for your adventure.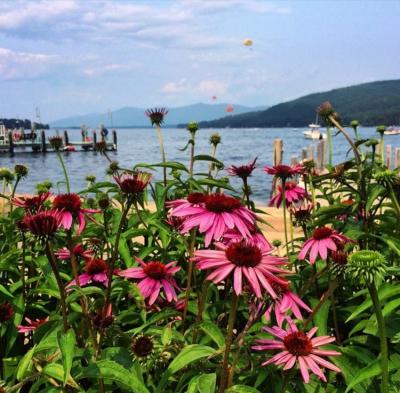 Explore the Village of Lake George
It is the worth the drive from Albany to spend a day exploring the family-friendly Village of Lake George. The walkable village is lined with souvenir shops, arcades, delicious restaurants and plenty of beach-side charm. If you are lucky, the village will be lit up by a fireworks show or a band will be playing some tunes during your visit. After a walk through the streets, wander down to the Million Dollar Beach. It's a great spot to sink your toes into the sand and take in the breath-taking views of the lake.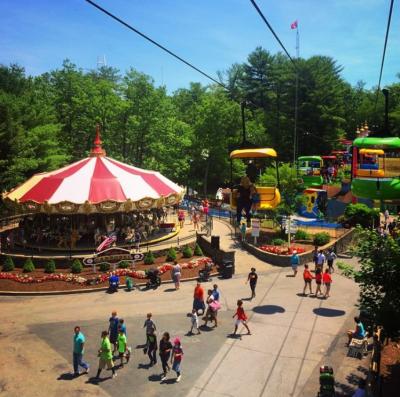 The Great Escape & Splashwater Kingdom
The whole family will have a blast spinning, flying and riding at The Great Escape & Splashwater Kingdom. Whether your little ones are thrill-seekers, or prefer a walk-through adventure of a fairytale land, there is family-friendly fun for everyone. Experience an 85-foot drop on The Comet, a wooden roller coaster that was famous in its day for being one of the most thrilling rides around. Journey through the world of Alice in Wonderland, take a train ride through Storytown or enjoy a ride on a Swan Boat. Plus, don't forget to pack your sunscreen and swimsuits! When the summer sun gets too hot, head over to Splashwater Kingdom. Cool off by floating down on Capt'n Hook's Adventure River, take a dip in Lumberjack Splash Wave Pool or zip down waterslides! Splashwater Kingdom is a fun place for the entire family to beat the heat. 
Looking for a place to stay in Albany?
Albany is the perfect city to book your stay in when you want to explore Cooperstown. After a day of traveling or sightseeing choose to relax in a park side bed & breakfast, a full-service hotel, or a convenient motel - all of Albany County's options offer the best in comfort and hospitality. Check out Albany's hotels near the airport and Wolf Road for a place to stay!
Traveling with a group?
Let Albany be your hub and spoke city! Contact Director of Sales, Jay Cloutier, for assistance booking your group tour. Discover Albany partners with a variety of transportation and receptive tour operators to make your trip amazing. Find out more here.