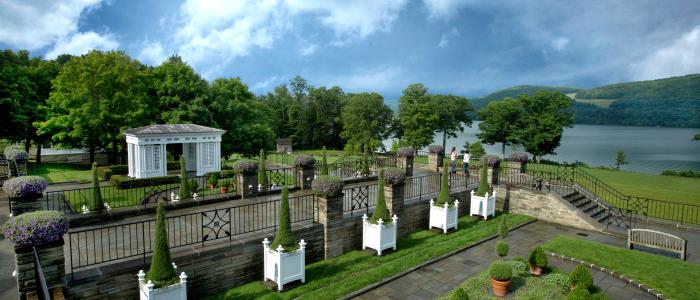 Albany is more than just a city, it's the hub of the Capital Region and a gateway to the Northeast. The communities surrounding Albany are full of fascinating historic sites, unique arts & entertainment venues, outdoor adventures, and many more attractions. We want to introduce you to some of the areas beyond Albany that are worth the drive for visitors. Start planning your day trip from Albany here!
Hit a home run with a road trip to Cooperstown, NY! A quick hour and a half drive from Albany will lead you to a quintessential summer destination in Upstate NY. The charming village of Cooperstown boasts gorgeous views of Otsego Lake, quaint shops, fascinating museums, delicious bites and of course, lots of baseball! We've rounded up a few must-visit sites for tourists (& Albany locals) that are definitely worth the drive to Cooperstown.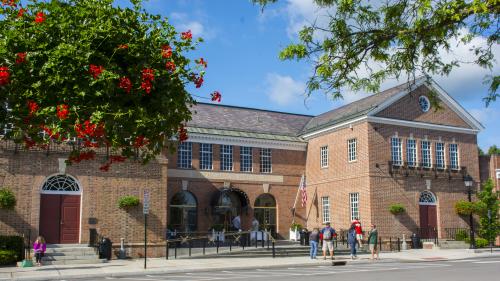 Photo Credit: Milo Stewart Jr./National Baseball Hall of Fame and Museum
National Baseball Hall of Fame
Batter up! A trip to Cooperstown would not be complete without a pit stop at the National Baseball Hall of Fame. Some refer to it as the Doubleday Myth, but it is believed that the origin of America's Favorite Pastime is rooted in Cooperstown with Abner Doubleday. Learn more about baseball's thrilling history at the museum by exploring the collection of more than 40,000 artifacts such bats, balls, gloves and uniforms that have been donated by players and fans. The museum is also dedicated to honoring players who have made outstanding contributions to the sport. The Baseball Hall of Fame Induction Weekend brings in star players every July, so keep an eye out for baseball legends while strolling down Main Street!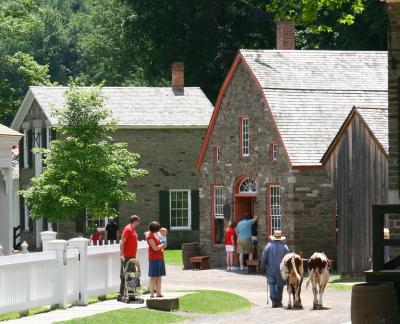 Photo Credit: The Farmers' Museum, Cooperstown, NY
Farmers' Museum
Take a step back in time at the Farmers' Museum in Cooperstown. Inside the Main Barn, you can peruse antique tools and farm equipment, or take a peak at the Cardiff Giant, America's greatest hoax. On the grounds, explore a 19th-century Historic Village that is comprised of historic buildings gathered from rural communities around New York State. Wander into a restored Blacksmith Shop, Pharmacy, Doctor's Office, General Store and more! Take a spin on the Empire State Carousel and marvel at the splendor of the hand-carved animals and eight-foot murals. This unique museum provides an enriching history lesson that will fascinate the whole family.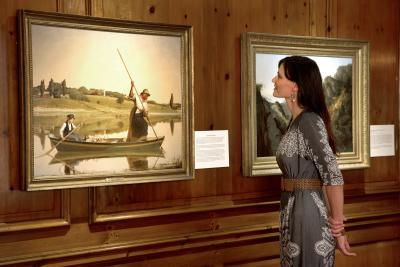 Photo Credit: Fenimore Art Museum, Cooperstown, NY
Visit one of the nation's top art institutions, the Fenimore Art Museum, to see a captivating collection of American art. The artwork on display includes folk art, photography, Native American art, and fine art. Visitors can explore an exhibit on the family who founded the village - the Coopers - and learn about the region's American literary tradition. If you are searching for gorgeous lakeside views, wander through the museum's formal gardens overlooking Otsego Lake. Visitors can also catch a glimpse of American Indian life circa the 1750s by exploring the Mohawk Indian Bark House. The Fenimore Art Museum is a must-visit spot on a day trip in Cooperstown! 
Looking for a place to stay in Albany?
Albany is the perfect city to book your stay in when you want to explore Cooperstown. After a day of traveling or sightseeing choose to relax in a park side bed & breakfast, a full-service hotel, or a convenient motel - all of Albany County's options offer the best in comfort and hospitality. Check out Albany's hotels near the airport and Wolf Road for a place to stay!
Traveling with a group?
Let Albany be your hub and spoke city! Contact Director of Sales, Jay Cloutier, for assistance booking your group tour. Discover Albany partners with a variety of transportation and receptive tour operators to make your trip amazing. Find out more here.