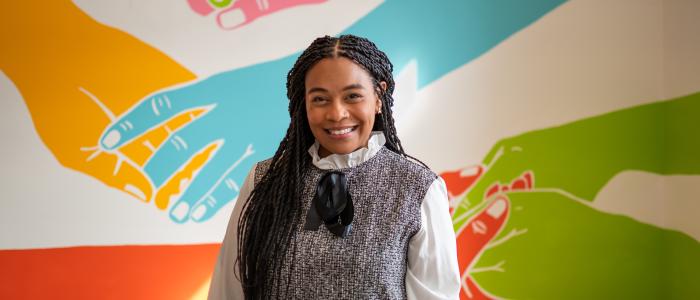 Angelique Powell has lived in Watervliet for about three years and currently works in the City of Albany. She grew up locally and left for Boston, MA after college returning to the Albany area after five years. She has always considered the Albany area to be her home base, knowing she would eventually return as an adult and build her life here. Angelique loves the very real sense of community that exists and is so pervasive in Albany. She found it in the theatre community and professionally in the nonprofit sector. This is a community that strives to take care of each other, make space and create opportunity for each other, challenges each other and rallies behind each other in such a significant way. 
1 Steuben Pl, Albany, NY 12207
"Fueled by United Way, this mission-driven co-working community was designed to help non-profit organizations breakdown silos amongst the sector and build capacity and increase efficiency in their work to generate greater impact for our Capital Region community." 
75 N Pearl St, Albany, NY 12207
"A family-owned business in downtown Albany at 155 years old, making it the oldest store in Albany. They have everything that you're looking for!" 
79 N Pearl St, Albany, NY 12207
"One of my favorite places to eat lunch, to see a show, to witness a wedding. Really any time of day, The Hollow has something for you to do."
Willet Street, Albany, NY 12210
"One of my favorite things to do at Washington Park is to take in one of the local professional live theater performances that are put on by Park Playhouse each summer."
488 Broadway, Albany, NY 12207
"Albany Center Gallery is one of my favorite places to take in art because they are on a mission to make sure that there is more art everywhere."