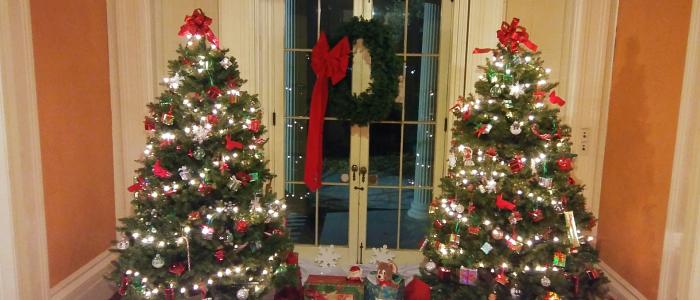 Experience over 400 years of holiday history with a visit to Albany this season. Albany County's charming villages and heritage sites recreate Christmas pasts with sparkling lights, vintage decor and historic traditions that will kindle a feeling of nostalgia in everyone. Keep reading for a few historic holiday happenings in Albany that you will not want to miss this holiday season!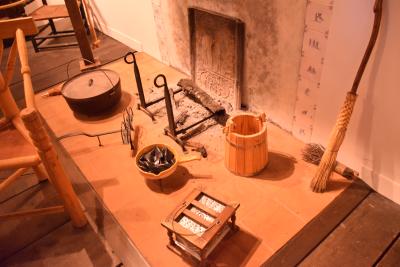 St. Nicholas Day
Step back in time to the colonial era at Crailo State Historic Site for St. Nicholas Day on December 1. Little ones will love decorating a wooden shoe, making a Christmas card or creating an ornament.  After a holiday craft, bring your kids to meet Sinterklass (the Dutch St. Nicholas) and good children will even receive a small gift! Make sure to stop by the open hearth fireplace in the cellar kitchen to taste seasonal dishes prepared by interpreters in period clothing. Plus, check out Crailo's Marketplace Museum Shop for books about local history, reproduction colonial items or historically themed toys for the kids.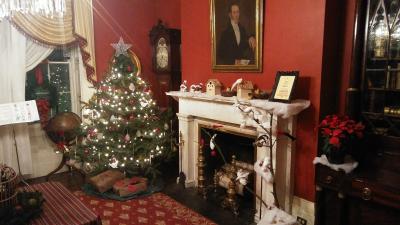 Ten Broeck Mansion Holiday House
Ten Broeck Mansion, built in the late 1790s for General Abraham Ten Broeck and his wife, overflows with holiday cheer this time of year. The historic mansion hosts a variety of holiday events, from candlelight tours to musical performances by the Helderberg Madrigal singers and Musicians of Ma'alywck. On December 8, delight at a Children's Story Hour featuring holiday tales read by Sinterklaas and cookie decorating fun. Feel like you have been transported back in time at an old fashioned Holiday Tea Party in the formal dining room on December 15. Or, join Albany Beer Historian Craig Gravina on December 11 to learn all about special holiday cocktails (beyond eggnog!) at a Holiday Drinks Through History talk. If you attend one (or more!) of these festive events, don't forget your camera to snap photos of the unforgettable holiday decor trimming Ten Broeck's halls and parlors.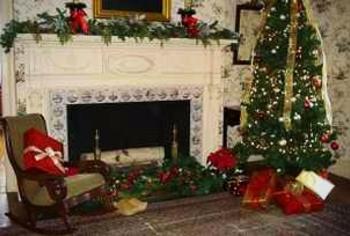 Pruyn House Holiday Open House
December 7 and 8 step back in time to the holiday season in the early 1800s at the Pruyn House. During the Holiday Open House weekend, explore the halls and rooms of the country estate decorated with the theme, "The Nutcracker Suite," by the Blue Creek Garden Club. The Blue Creek Garden Club is also hosting a pop-up boutique in the basement with holiday items for sale. After exploring the beautifully decorated halls of the house, head across the grounds to the Schoolhouse for a Greens Sale hosted by the Fort Orange Garden Club. Marvel at gorgeous hand-made wreaths and maybe even take one home!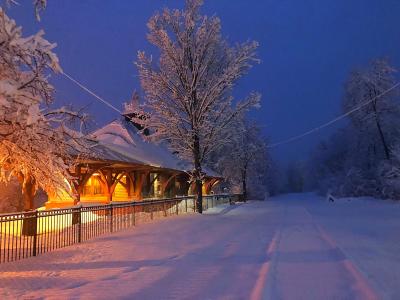 Altamont Victorian Holiday and Wintermarket
If you want to feel like a character in a charming Hallmark Christmas movie, spend the day in the picturesque village of Altamont on December 9. The annual Altamont Victorian Holiday and Wintermarket celebrates the season with festive activities including a Festival of Trees, Holiday House Tour, Wreath Auction, Living Nativity and a popular Winter Market. Step back in time on a tour of several vintage village homes decked out for the holiday season. The holiday house tours are $10, with trolley transportation included. Make sure to stick around until 5:00 PM for Santa's arrival on a train at the beautifully restored Victorian train station on Main Street.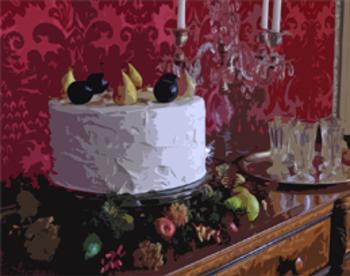 If you cannot get enough holiday merriment, on January 5 enjoy Twelfth Night festivities at both Schuyler Mansion and Crailo State Historic Site. Salutations of the Season at Schuyler Mansion highlights the holiday season as it may have been celebrated by the Schuyler family in the 18th century. Enjoy festive old fashioned cookies and treats while marveling at the decked out mansion rooms. After you have had your fill of wassail, head across the river to Crailo State Historic Site for more festive fun including open hearth cooking demonstrations. These celebrations are a great way to wrap up your holiday season! 
Bonus: Historic Holiday Presentation 
Did you know that the first Christmas card in the United States was printed in Albany by Richard Pease? Learn more about this historic holiday legend with Albany Archives founder Matt Malette on December 19 at Albany Public Library. The holiday presentation will also include a discussion about Troy's fascinating connection to the history of "Twas the Night Before Christmas". This discussion is perfect for history buffs searching for a dash of holiday cheer!